Note: This review DOES contain minor spoilers if you have not seen the original 1977 Star Wars film. Read at your own risk.
With a new Star Wars movie on the way in December 2015, the craze has started all over again; many a fan is rediscovering this classic science fiction franchise. Since the first movie came out in 1977, this is a series that has known no bounds when it comes to popularity, and the Expanded Universe of comics, games, books, and television series is as popular as ever, with veteran fans and youngsters alike.
One of the biggest and most exciting announcements about Star Wars was that Marvel Comics had regained the rights to make Star Wars comic books; Marvel had published Star Wars comics from 1977-1987, with Dark Horse Comics gaining the rights to produce them in the period from 1991-2014, which resulted in many classic tales. Come 2015, in an era were both Marvel and LucasFilm are now owned by Disney, Marvel has regained the Star Wars comics rights at long last. The new series of comics is written by Jason Aaron and illustrated by John Cassaday.
Star Wars #1 takes place following the events the Episode IV: A New Hope film (AKA the original 1977 film) but prior to Episode V: The Empire Strikes Back (there is a three year gap between the movies). By this point, Luke Skywalker, Han Solo, and Chewbacca have joined Princess Leia Organa and the droids C-3P0 and R2-D2 and become members of the Rebel Alliance. Skywalker has destroyed the Death Star interplanetary weapon and dealt a major blow to the evil Galactic Empire. But the Empire's defeat has only strengthened their resolve and that of their commander, the Sith Lord Darth Vader. The Rebels have hatched a plan to infiltrate one of the Empire's leading weapons manufacturing worlds and destroy their resources there, setting them back further. Little do they know that a number of unexpected obstacles are ahead, including a battle with the Empire's top troops. As if things were not difficult enough for our heroes already, a certain Sith Lord is on his way to the planet to take charge and crush the Rebels.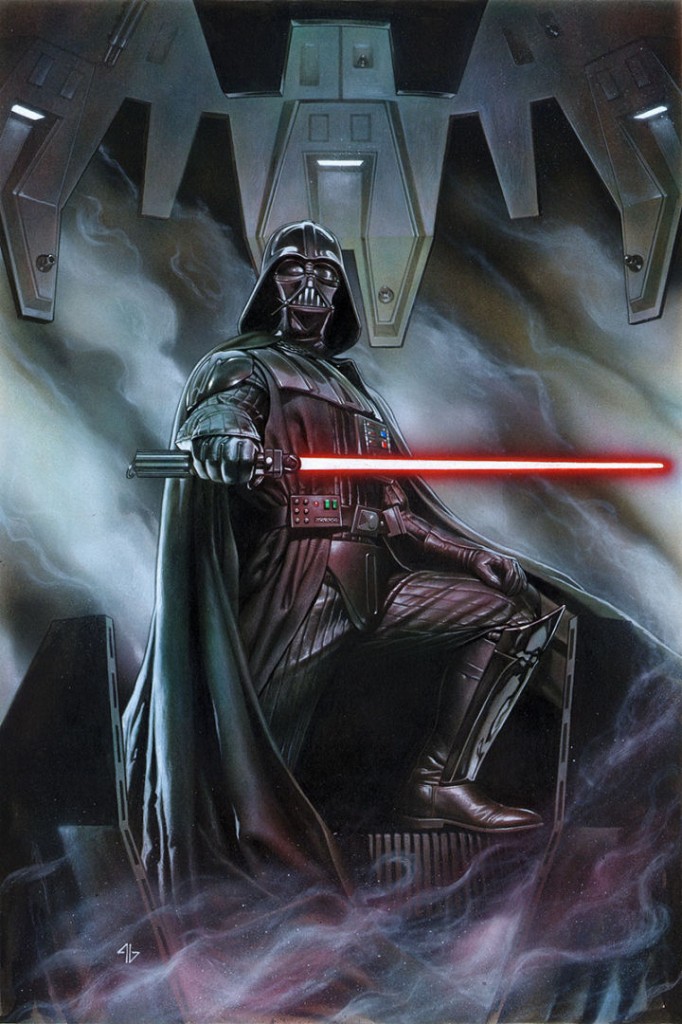 As a die-hard fan of Star Wars, I am always excited when something new comes out but cannot help but be a little bit pessimistic and skeptical; not everything to have the Star Wars name attached outside of the films is always great. We have had hit and miss books, video games, television series, and more. The same is true of comics. But, my worries were quickly laid to rest within a few pages of reading Star Wars #1.
The art style of the comic has a more gritty and realistic feel than many of the older Dark Horse stories, but it is still distinctly a Star Wars tale and feels that way throughout. The artists have created a modern, detailed look for their stories, but one that certainly does not betray the feel or the atmosphere of the films.
Of course, the absolute best thing about this comic – it absolutely nails the personalities of these classic characters. You can tell the writers are big-time fans of the movies and have studied them for years. In no time at all, it feels like you are reacquainting with old friends. Luke Skywalker is still very much the timid Tatooine farm boy, but who will rise to the occasion when he must. Princess Leia and Han Solo have their classic love-hate relationship. C-3PO is still the worrywart interpreter. This is a crew of writers and artists that have a love, appreciation, and knowledge of Star Wars that is a must to bring something like this to life.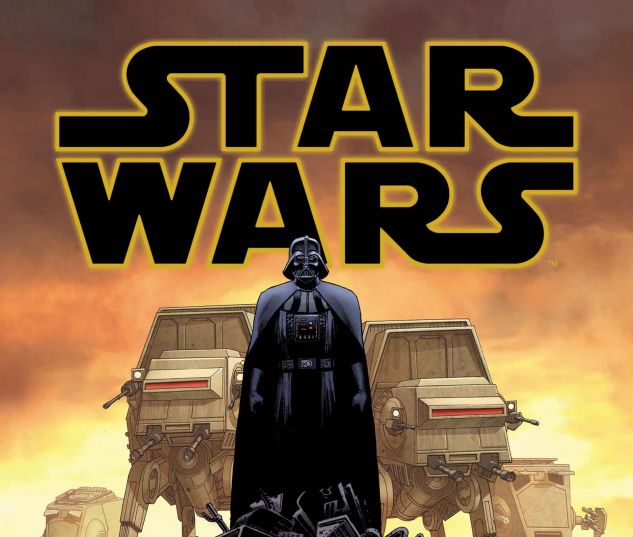 If you are at all a Star Wars fan, this is a glorious new era for Star Wars comics, so jump on board! There are already additional Darth Vader and Princess Leia series on the way in addition to this "main" series, so this is the ideal time to pick these books up and revisit your favorite galaxy far, far away. May the Force be with you!