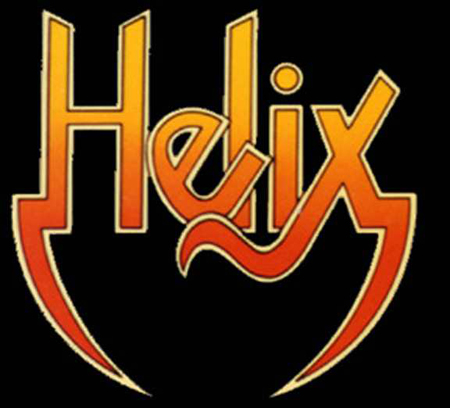 Helix is one of the greatest classic hard rock groups to emerge from Canada in the 1980s. Despite numerous lineup changes and a number of tragedies and obstacles along the way, this is a band that has persevered and remains active to this day, with frontman Brian Vollmer remaining the band's one constant member throughout it all. The group released their latest studio album, Bastard of the Blues, in 2014. It was a release beautifully demonstrating that the band is still capable of creating some of the best hard rock out there, and one that I was eager to include in my "Top Five" list of 2014.
Most people discovered Helix with the release of their first two major label releases, No Rest for the Wicked, and Walkin' the Razor's Edge, thanks to classic cuts and music videos, with songs like Heavy Metal Love and Rock You. However, the band had actually started much earlier, and had two independent releases prior to being signed to a major label!
The first two releases from Helix were 1979's Breaking Loose, and 1981's White Lace and Black Leather. As a big fan of the band, I was all the more eager to go back in time and rediscover these "lost albums" of sorts that many a fan does not even know about. Both albums were briefly available on compact disc in the early 1990s on a twofer CD, unfortunately this has long since gone out of print. Giving these two albums another listen has been an interesting experience, to say the least. How do they hold up today?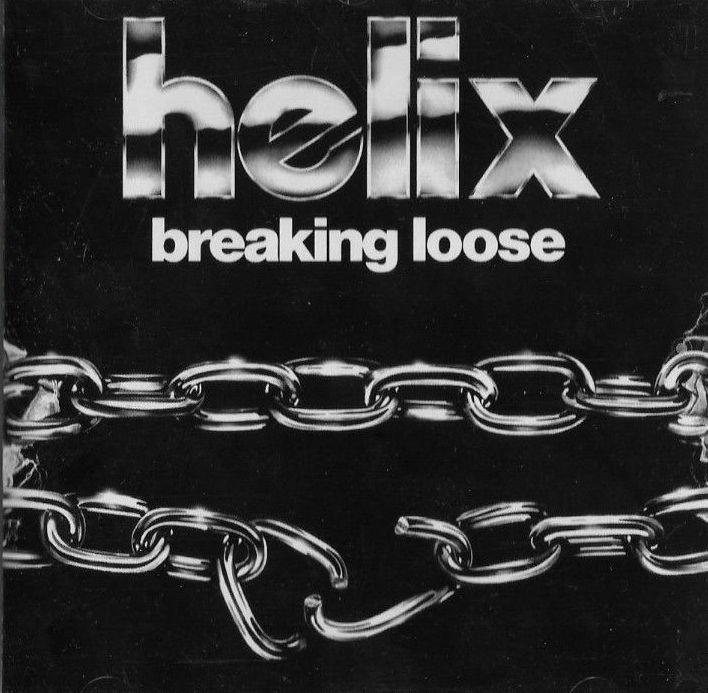 1979's Breaking Loose features a lineup comprised of vocalist Brian Vollmer, guitarists Brent Doerner and Paul Hackman, bassist Keith "Bert" Zurbrigg, and drummer Brian Doerner. Brian Doerner (Brent's brother) only played drums as a full-time member of the band on this release, but would do guest/session drumming on later major label releases from the band. In more recent years he has also played with Canadian band Saga.
As soon as someone begins listening to Breaking Loose, two things are going to become very evident. One is that the album is much more of a 70s-style classic rock album than any of the band's later major label material, and two, the band, in this early phase, is experimenting with a lot of different musical styles. What is truly amazing is how well this music holds up today. It is a far cry from the Helix that people know and love from their major label days, but it is actually a very good, solid 70s classic rock record, which is criminally overlooked and forgotten.
The highlights on the debut from Helix are numerous. I Could Never Leave and Don't Hide Your Love are great 70s classic rockers that kick off the record in fine form. Down in the City is a great slower track that beautifully shows off the band's musical diversity, even in this early formative period. Crazy Women has some killer hard rock riffs that still sound great today, and even features Brent Doerner on vocals! Doerner also sings on Billy Oxygen, probably my personal favorite cut on the record, with an epic sci-fi story of sorts that feels like it would be at home on an album by one of the British glam rock bands of the era. Here I Go Again (not the same song as the Whitesnake one) is another solid 70s style rocker which is fairly atypical of the period. You're a Woman Now is one of the major highlights of the record with its Zeppelin-esque acoustic verses and anthematic chorus. Wish I Could Be There finishes off Helix's debut album off in fine form, combining slow and haunting segments with epic hard rock.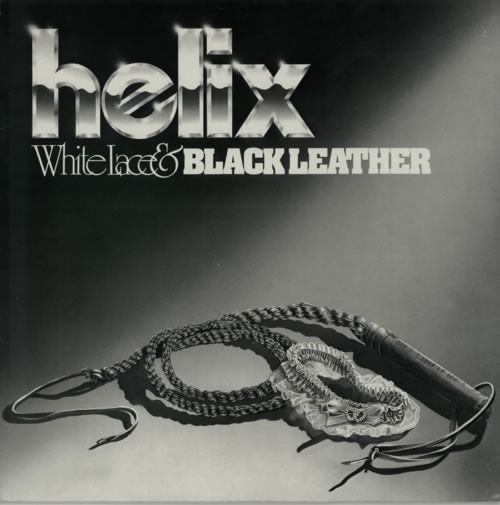 1981's Breaking Loose has Brian Vollmer, Brent Doerner, and Paul Hackman returning, with replacement members Mike Uzelac on bass, and Leo Niebudek. It is interesting to note that one of the people who auditioned for the vacant bass slot that was eventually filled by Uzelac was a young Michael J. Fox!
After the musical experimentation and diversity of the first album, White Lace and Black Leather tends to be a more straightforward rock album, though the band still does not quite resemble the incarnation of Helix that fans would come to recognize from their major label releases. Of course, they are still going to find plenty to enjoy amongst what they will find here.
The opening track, Breaking Loose (that is not a misprint, the song Breaking Loose is NOT on the debut of the same name!) is a straight up hard rocker that gets this sophomore album started in fine form, with great guitar riffs and superb vocals from Brian Vollmer. It's Too Lane is a great pop rocker that sounds like a holdover from the 70s (though I absolutely mean that in a good way!) The six-minute-plus Long Distance Heartbreak features some of the best vocal and instrumental work on the album alike, standing as a solid highlight for its lengthy duration. Throughout the record, the songs range anywhere from more hard rock driven sounds to pop oriented ones, and everything in between, giving the album a solid balance and a more straightforward direction than its predecessor. Like on the first album, Brent Doerner gets to try his hand at lead vocals on Mainline (not the same song as the KISS one), and it stands out with its odd but still appealing pop sound. Women Whiskey and Sin is another great hard rock track, and the slow and melodic Thoughts That Bleed makes for a fitting closer.
If you are at all a Helix fan, these two records are lost classics that are worth rediscovering. If you have the opportunity to get your hands on either of these albums or even to just listen to them, do not pass it up. You will be pleasantly surprised by the band, even in this early period, showing off just how musically capable they were. It is absolutely criminal that these releases are out of print and widely forgotten (legal/rights issues may be to blame here). If you are building a Helix collection, it is not complete without these lost gems.