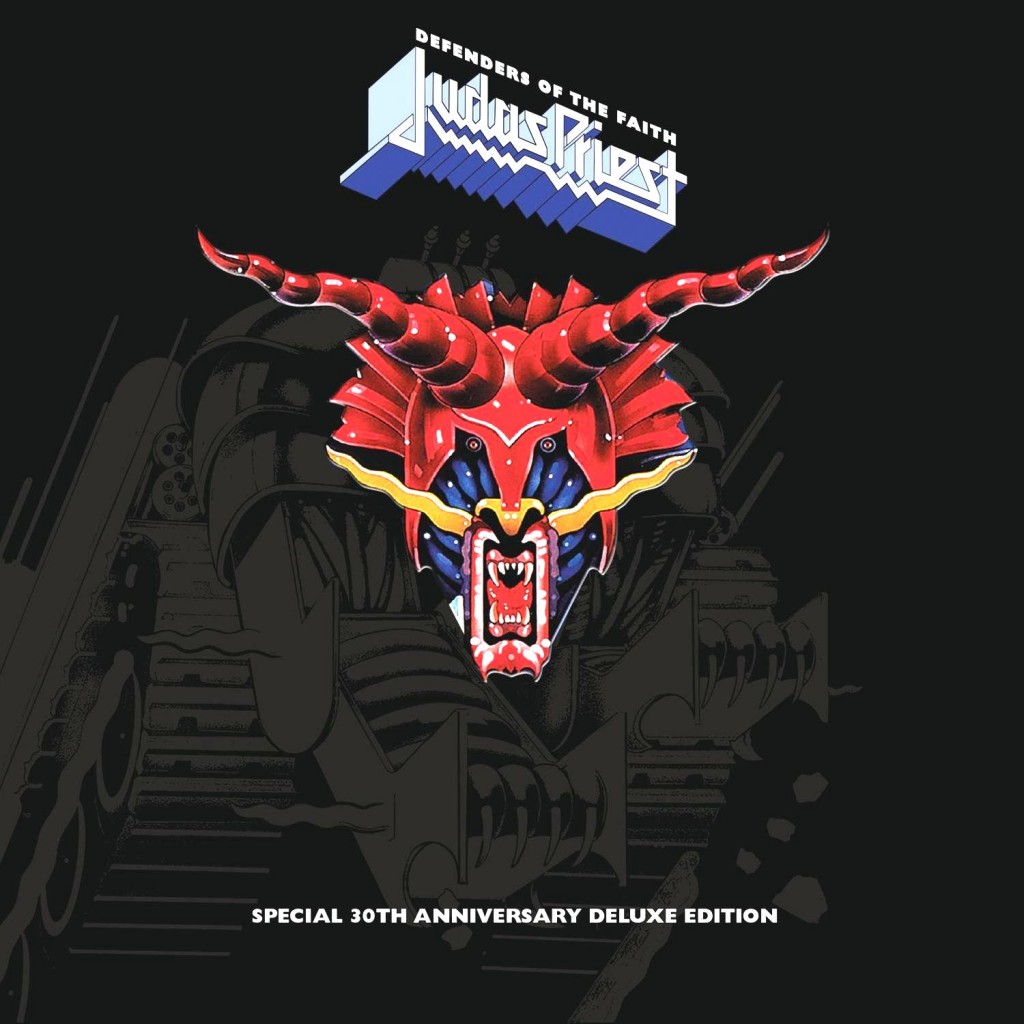 Amongst classic heavy metal bands, few are as iconic as Judas Priest. The early 1980s started a chain of classic albums and hard rock hits that have stood the test of time and then some. This was the classic lineup of Rob Halford, Ian Hill, Glenn Tipton, KK Downing, and Dave Holland at their all-time high. The band had to create a new album circa 1984 that would be every bit the equal of past masterpieces like British Steel and Screaming for Vengeance. What audiences got was Defenders of the Faith. The album managed to keep the band in the spotlight, giving fans what they wanted, but keeping things fresh just the same; it is no surprise that the record remains amongst the most revered in the Judas Priest catalogue.
It is not uncommon for bands to reissue their material remastered and with bonus tracks; Judas Priest releases from 1977-1990 got this treatment around 2001. More recently, certain individual albums have gotten their own sorts of newer "special edition" releases as well. Defenders of the Faith is the latest recipient of this royal treatment, combining the original album with two discs of a vintage performance from the Defenders Tour.
Three decades later, how does Defenders of the Faith, Judas Priest's 1984 studio effort, measure up? This record is easily one of the "true classics" of Priest's heyday in their 1980s "hot streak" where it seemed like nothing could derail them. The tracks contained on this record are amongst the absolute best the band ever recorded, and there is a reason fans hold this one in such high regard.
What does Defenders have to offer as far as songs go? Some of the band's biggest hits and most classic songs come from this 1984 record, and it remains the favorite of many a fan! Right from the opening you are hit with Freewheel Burning, one of the band's hardest and heaviest songs, and one revered as a true classic by many a fan! Jawbreaker is another classic hard rocker featuring some of Glenn Tipton and KK Downing's finest guitar work of the 80s. Love Bites (not to be confused with the Def Leppard song of the same name) is a hard rocker that is insanely catchy, yet not quite overly commercial either; not an easy rope to walk with hard and heavy music. Other classics include the Bob Halligan, Jr. penned Some Heads are Gonna Roll, and plenty of underrated deep cuts. There is little that can be said about these songs that has not already been said. A true classic of an album all the way.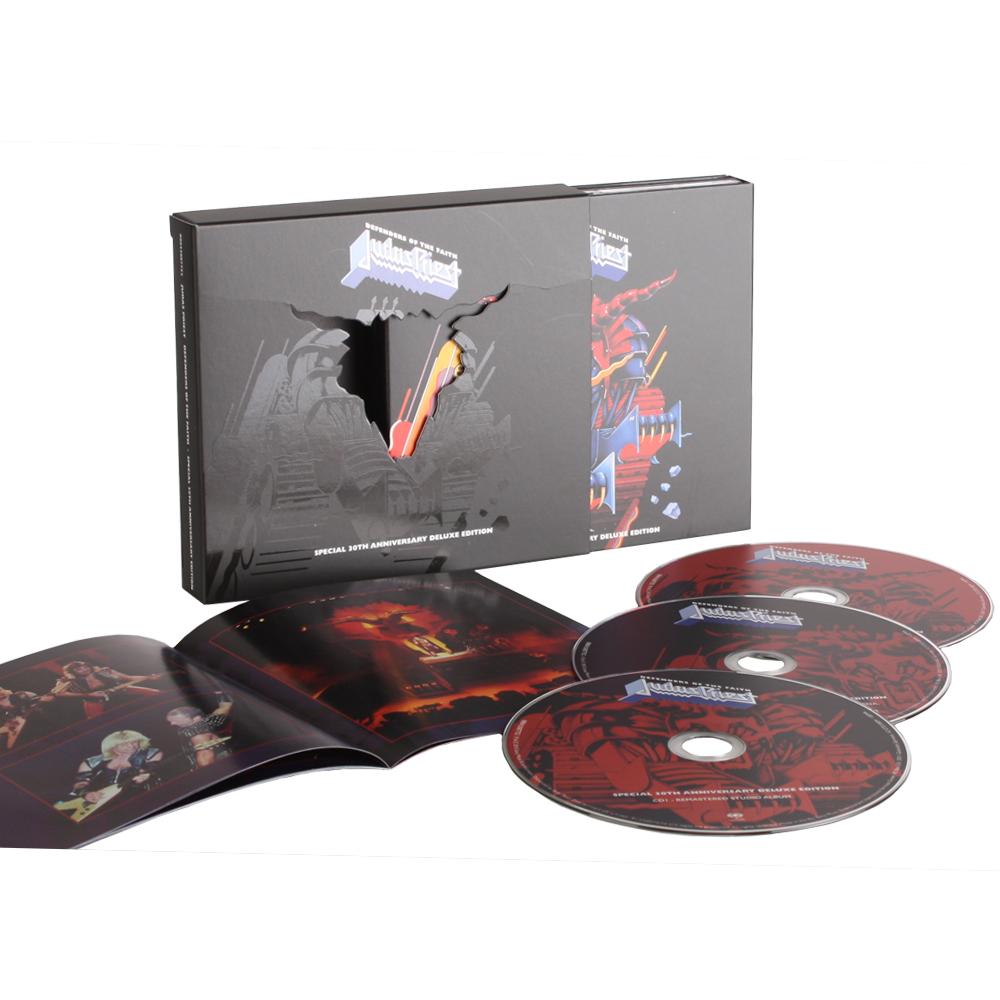 Of course, if you are reading this review, the question on your mind is likely, is this deluxe version worth buying? And how is the live bonus content? If you are at all a Judas Priest fan, this is a must own package. The live set, covering two discs, features the band at their absolute prime, serving up these songs in a live setting with unrivaled energy and ferocity. Nearly every song from the album is played live, with other cuts dating back through the band's history up to the time (the oldest songs played live on here were originally recorded by the band on the 1976 album, Sad Wings of Destiny). The booklet is a nice touch to the collection as well, making this a "dream set" for fans of Priest and/or this classic record.
Judas Priest is a heavy metal band rightfully called the Metal Gods by so many, and it is good to see this album getting the deluxe treatment that it deserves! This is not Priest's most popular record, but it is one of the finest of their classic 80s heyday, and one that many a fan absolutely loves. Pick this one up and you will be thoroughly satisfied. Highly recommended!
https://www.youtube.com/watch?v=Ye8NWA-c4b4