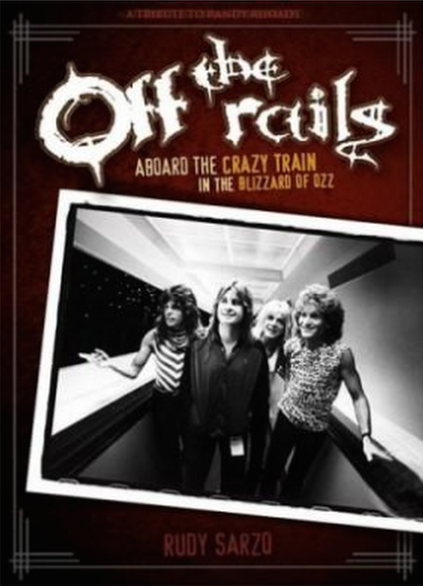 Rudy Sarzo is one of the rock and metal world's most prolific bass players; he has played with countless acts and has a reputation as one of the top men in the industry. His history includes stints with Quiet Riot, Whitesnake, Dio, Blue Oyster Cult, and a number of other side projects. But, there are few other points in his career that can come close to the intense experience he had with the Ozzy Osbourne Band. This time period has become amongst the most legendary of his career, and with the arrival of Off the Rails – Aboard the Crazy Train in the Blizzard of Ozz, Rudy finally gets his chance to tell the world about this phase of his career.
During his travels and tours with Ozzy Osbourne's band, Rudy Sarzo kept a journal of everything that went on, from specific show dates and details, to other assorted things that happened on tour outside of the venues themselves, and on the off days. It is because of all of this that he is now in a better position to tell this story than anyone else.
For anyone planning on reading this book, it is worth knowing what you are getting in advance so you do not end up disappointed later; it is primarily a chronicle of Sarzo's life on the road with Ozzy and company. This is NOT "The Rudy Sarzo Story" or "The Rudy Sarzo Autobiography." Some other parts of his life are chronicled loosely, but these are generally minimal and not the primary emphasis of this book.
Rudy Sarzo joined Ozzy Osbourne's band following the departure of their previous bassist Bob Daisley. Sarzo joined on the recommendation of Randy Rhoads, who had previously been in Quiet Riot with him. On the tours, Sarzo experiences plenty of drama in the Osbourne camp firsthand, both on and off the stage. The band faces triumphs and tragedies alike, around every corner, with no certainty or consistency in sight. With meticulous show notes and dates, stoires of the happenings on tour, on vacation, at home, and even show review excerpts, Sarzo's account details each and every experience as it actually happened, good and bad alike.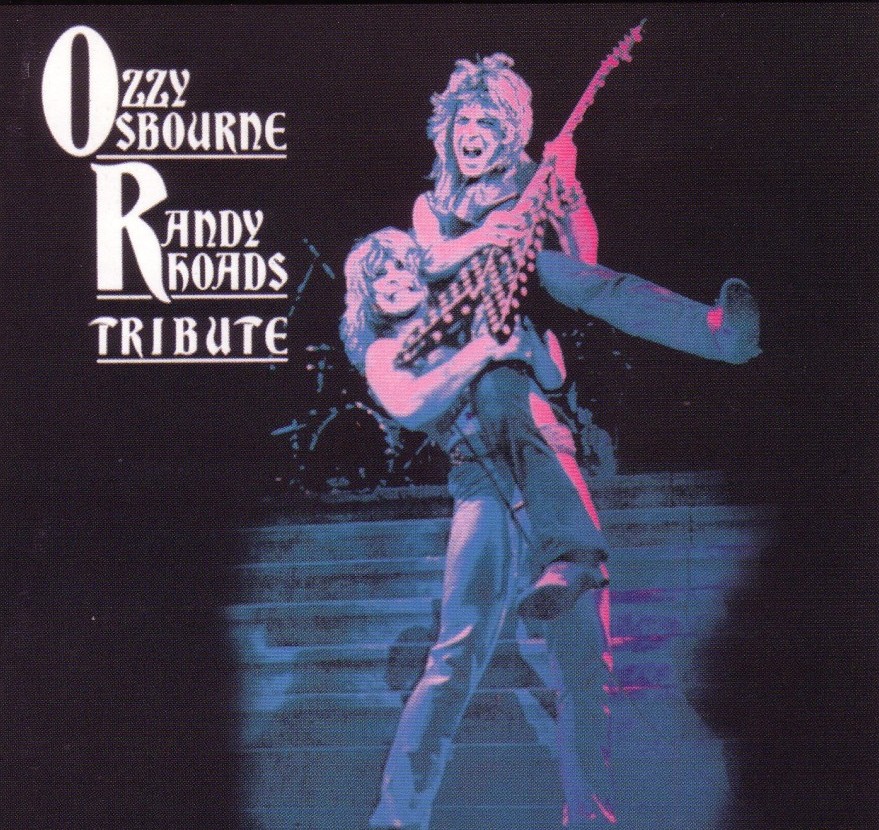 Not surprisingly, there are many books out there about Ozzy Osbourne and Randy Rhoads, ranging from authorized sanctioned biographies to those written by fans and journalists alike. Sarzo's take on all of this holds up considerably better, though, because he is unbiased and was actually a part of the band and its inner workings in one of their most important and revered times. Nothing is glorified or embellished; you can tell Sarzo has a knack for remembering these events, while at the same time, telling them from a neutral perspective. The result is one of the best books out there today that looks at Ozzy and Randy Rhoads alike. You will laugh at some of the comical ridiculousness that Mr. Osbourne puts out throughout these years, and mourn the tragedies and hardships alike.
If there is one minor complaint here, it is that there are so many hints as to a larger story with Rudy Sarzo's life outside of the Osbourne camp. This fan for one would like to see a full-on Sarzo autobiography that fleshes out some of these loose ends further; we just get bits and pieces that hint at further stories out there, and it would be nice to have a book that tells those parts of it all. But as a retrospective of Sarzo's life with the Ozzy Osbourne Band, and Randy Rhoads alike, it is a triumph that any fan will enjoy reading.
As long as you know what you are getting, you are going to be thoroughly satisfied with what Sarzo has given fans in this book; it is an interesting look at all sides of the rock and roll experience, and some of its biggest names and players. For any fan of the people involved, this book is a highly recommended read!