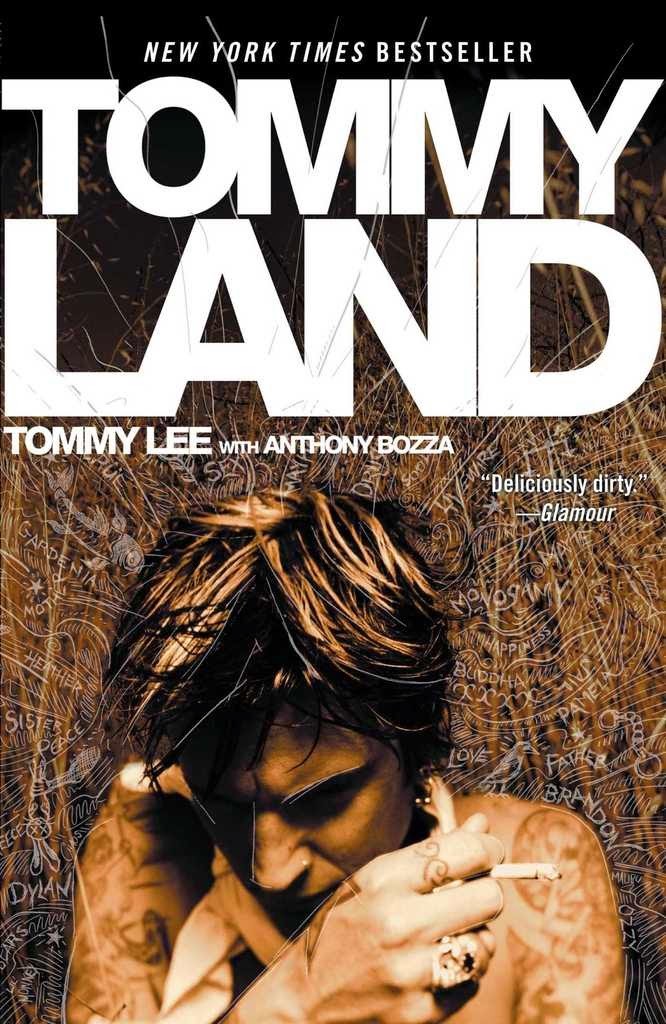 When it comes to the Decade of Decadence, no band is more legendary or iconic that the great Motley Crue. Rocking the Sunset Strip and still going strong on a farewell tour today, the quartet of Vince Neil, Nikki Sixx, Mick Mars, and Tommy Lee rocked the world and then some, and remains a fan favorite to this day. Not surprisingly, with many stories to tell, members of the band have released books regarding their personal lives and exploits on and off the stage. Tommyland is Tommy Lee's autobiography, co-written with Anthony Bozza.
Tommyland recounts Thomas Lee Bass' early years and his rise to stardom over the years. From a childhood spending time in Greece to school years in music classrooms, right down to his subsequent rise to fame and the years that came after, including becoming a tabloid legend due to his marriages, this book is Lee's tell all account of his life up to the time of publication. Throughout the book, co-writer/editor Bozza includes and adds informative footnotes where necessary to better or more accurately understand the events in question.
If you are coming to Tommyland expecting something sanitized, watered down, and politically correct, take your business elsewhere. Of course, if that is what you are looking for, you probably are not a fan of the Crue or its associated members to begin with. Just consider yourself warned there!
The first thing I noticed when I opened Tommyland up was that the introductory chapter is a conversation between him and someone named Dick. Upon closer inspection, though, I discovered that this actually was a conversation with HIS dick! NO, I am not making this up. Throughout the book, "Dick" occasionally chimes in with his own comments about situations that arose over the years. This is a weird approach, but definitely one that guarantees this book's content will be forever embedded in my memory!
The structure of Tommyland is not totally chronological; each chapter tends to focus on one distinct portion of Lee's life. This actually made for a rather enjoyable read, and kept things organized while at the same time, not too terribly predictable. It is not a simple "point A to point B" story, but just the same, Lee and Bozza leave no stone unturned. In fact, Bozza's footnotes make the book all the more informative and clear in situations where Lee himself may have been under extreme duress or the influence.
Tommyland is a solid addition to the ever-growing number of Motley Crue-related books on the market, and getting to read about Lee's post-Crue years only adds to the overall experience. If you are a fan, this will definitely be essential reading.
https://www.youtube.com/watch?v=WEC0Uh9CEgM