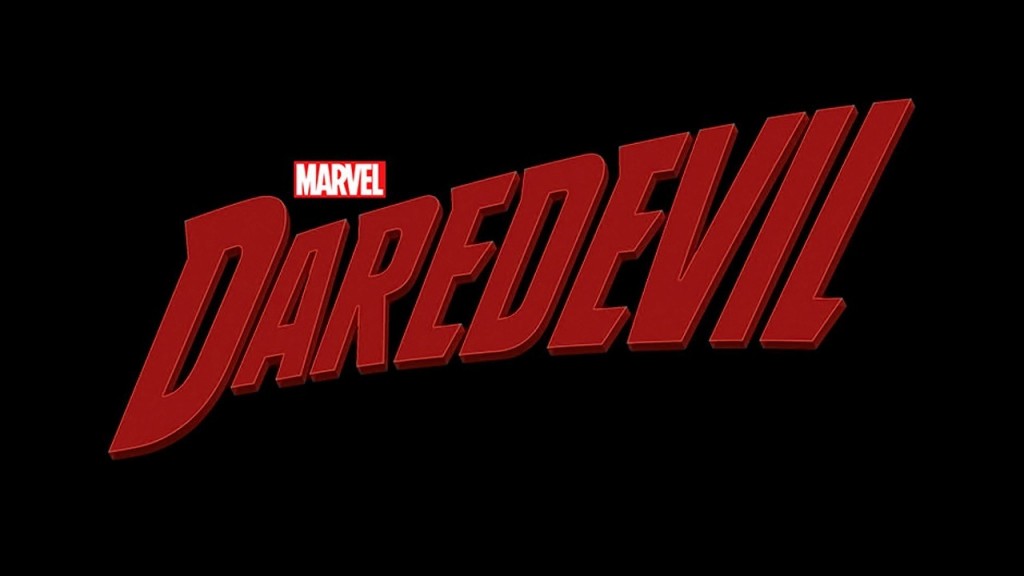 Marvel Comics have remained consistently popular for decades, and new generations of fans continue to discover these characters in some shape or form. The formation of the Marvel Cinematic Universe in 2008, with the release of the first Iron Man movie, has laid the foundation for a number of film studios and series to imitate, but so far no other studio has come close to accomplishing what Marvel has taken from the pages of comics and put on the big screen.
In more recent years, it was announced that the Marvel Cinematic Universe would be expanding into television series in addition to their ever-growing roster of feature films starring their big name heroes. Network series Agents of SHIELD and Agent Carter were their first foray into television as part of the Marvel Cinematic Universe, but certainly not the last.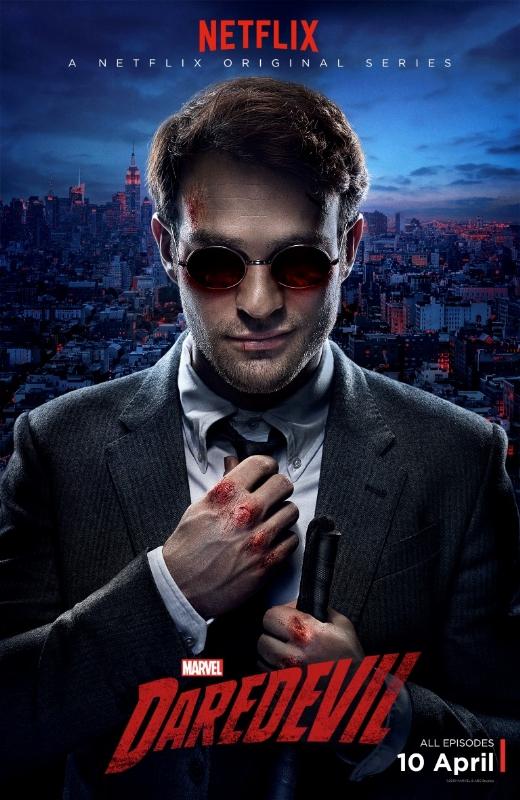 More recently, Marvel teamed up with Netflix to produce a number of Netflix Original Series set within this shared universe. As Marvel Studios recently regained the rights to the Daredevil character, it became the first of these new series to air on Netflix. A number of other series are planned for the future as well.
For the unfamiliar, the Marvel Cinematic Universe comprises all of the films/characters/setting that Marvel themselves owns the rights to for films and television. This includes (but is not limited to) Hulk, Captain America, Thor, Iron Man, Black Widow, Guardians of the Galaxy, Hawkeye, and will eventually include characters like Captain Marvel, Doctor Strange, Ant-Man, and Black Panther. This series of movies does NOT include those characters whose film rights are owned by different studios, including X-Men and the Fantastic Four (both owned by Twentieth Century Fox). Spider-Man was previously exclusive to Sony/Columbia, but a deal has been struck that will allow Spidey to be a part of the shared universe in the future. Other films starring key characters have been made by other studios, so it is not entirely clear whether or not each and every major Marvel character will someday see inclusion in this universe.
Daredevil has always been one of the key characters in the Marvel Bullpen, albeit not quite on the same level of mass popularity had by characters like Spider-Man, Captain America, or Wolverine. The character was previously adapted for the big screen in 2003, in a film that starred Ben Affleck in the title role and the late Michael Clarke Duncan as the villainous Kingpin. While the film received a number of positive reviews at the time of release, it has not aged well compared to other comic book movies, and has become the subject of much ridicule from the fans.
For the unfamiliar, Daredevil's origin story goes like this. As a child, he was involved in an accident that drenched his body in a mysterious chemical. The chemical blinded him, permanently robbing him of his sense of sight. However, this had an unexpected benefit. His other four senses were enhanced drastically, giving him above average strength and more. Following the death of his father, a washed up boxer who was killed for not throwing a fight, he grew up to become a lawyer, but also to masquerade and use any means necessary to get the information he needs in order to fight evil and corruption.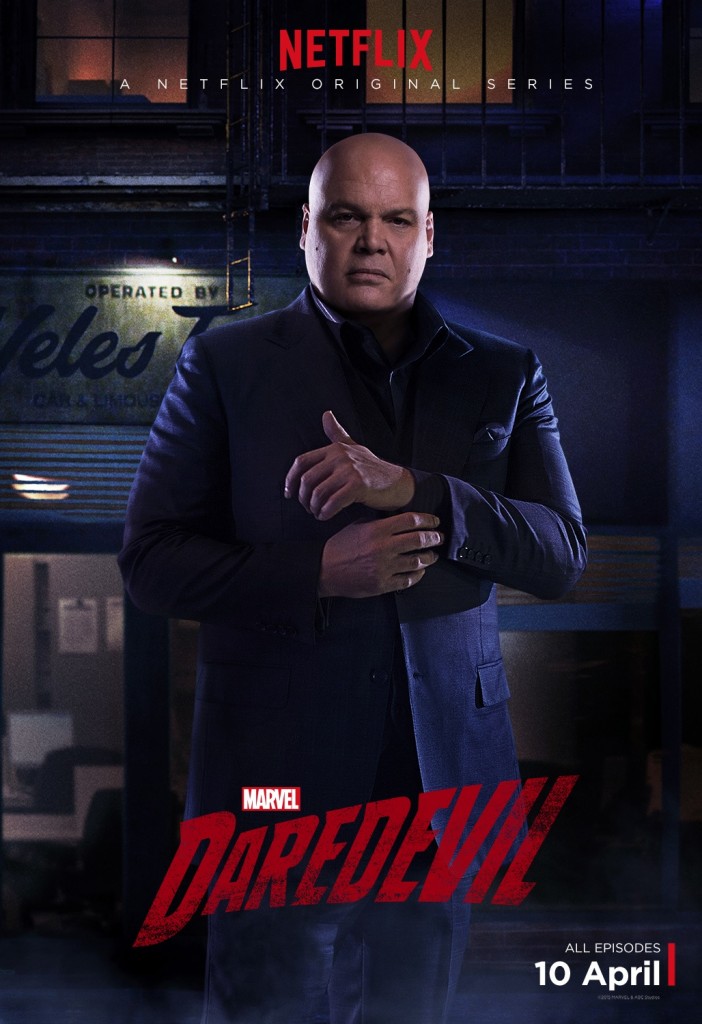 This series features Murdock and former college roommate Foggy Nelson fresh out of law school, looking to set up their own legal practice. Of course, unbeknownst to all, Murdock is also the mysterious "masked man" who is pursuing criminals and their activities in the city. Things become more complicated when scandals regarding the rebuilding of the city begin to arise, much of which comes to light in the rise of industrialist Wilson Fisk, a businessman who is not all that he seems to be to the general public. Joining forces with a number of allies, including a woman that was accused of murder, an elderly woman looking to hire Murdock and Nelson to keep her apartment from being demolished, and an aging reporter, Murdock sets out to make things right in his city, by whatever means are necessary.
Gritty, violent, and more down-to-earth than the Marvel Cinematic Universe's most popular characters that have appeared on the big screen, Daredevil may very well be the television series that Marvel needs, if they want to have the same command over the small screen that they do over the big one. Through these 13 episodes, you grow to know characters on both sides of the conflict at hand. The writers and fantastic ensemble of actors even manage to make the villains into sympathetic, three-dimensional characters. The TV-MA rating also allows for a greater degree of violence, language, and adult situations than you will see in any of the Marvel Cinematic Universe feature films, or the previous series that aired on network television. Yet the writers still take the high road and do not milk the rating for all of the gratuitous sex and violence they could be getting out of it. The show is not perfect, but it is a major step forward for "Marvel on TV."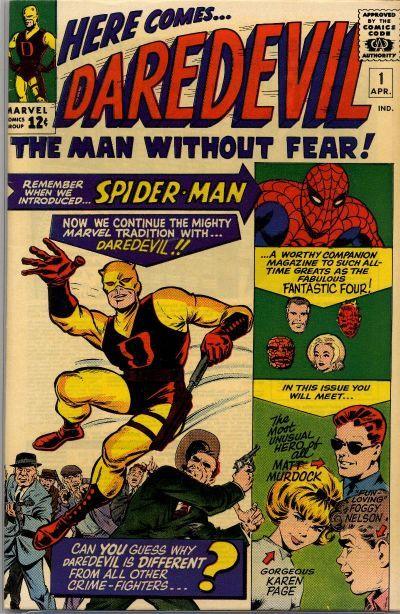 The best thing about this series is the cast. I admit to not being familiar with a great many of these actors prior to seeing this series, but the crew has recruited the perfect ensemble of actors to bring these characters to life. Hell, I could spend a whole review just going over their performances! Charlie Cox is fantastic as the titular hero, juggling a double life of attorney and vigilante alike. The other true standout here is Vincent D'Onofrio as Wilson Fisk/Kingpin. The villain has been featured in numerous Marvel adaptations, including animation and live action alike, but the underrated-as-hell D'Onofrio is the first actor to truly bring the character to life and make him more than just a "villain of the week." With his own tragic backstory and obstacles he must face, this is the best incarnation of Fisk outside of the comics to date. The series explores a number of interesting character arcs and methods of development. In particular, it is interesting to look at Murdock and Fisk. Both men want to improve life in Hell's Kitchen, but they are both willing to do drastically different things to get there. In 13 episodes you will definitely get to know these characters and what they stand for.
The overall tone of the show is one thing that works in its favor as well. It never reaches the point of over-the-top superhero antics like some of the stuff you have seen on the big screen with other heroes, but rather is very firmly grounded and down-to-earth by comparison. There are minor references to the Marvel Cinematic Universe, establishing its presence there, but these never get to the point that they are blatant or feel fanboyish. It is part of that larger universe, but you can at least tell they are not cramming references down your throat just for the sake of doing so. This is a dark, disturbing, and violent show. The writers are not afraid to introduce and flesh out a character, only to kill them off later on; a bold and daring move many series like this would not dare make. By keeping things on a small scale, the show never feels like it is trying to ascend to ludicrous heights or becoming campy.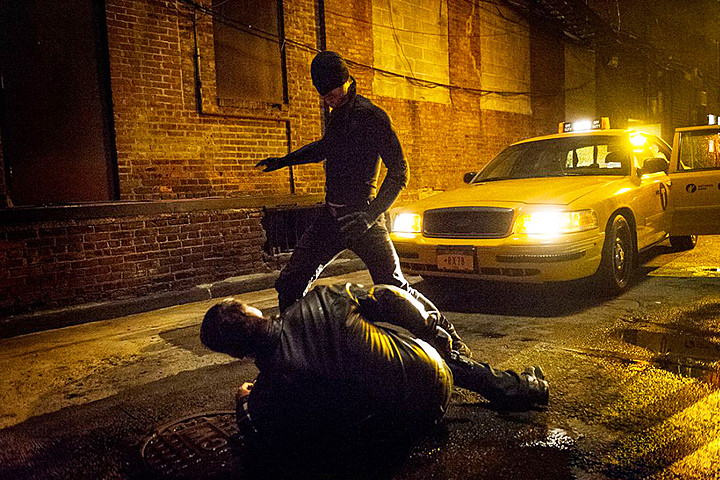 That said, the show is not perfect. While the good far outweighs the bad, there are some flaws that do need to be assessed. First and foremost is the fact that there is far too much going on, with too many characters. Not all of these characters and subplots truly pay off, and fans are bound to agree that some of them hurt the pacing. Sometimes episodes feel like they are dragging as a result of the 50 minute run time, further causing pacing issues; this show definitely needs to be longer than the standard half hour block that some television shows get, but at times the full 50 minutes here feels like far too much. I also wish there had been more of an effort to differentiate the flashback sequences from the main "modern time" sequences; the Hell's Kitchen of the past more or less looks the same as the modern one, and at times it is tough to tell if you are watching a flashback or the present time. With a little bit of editing and trimming, the show could be amazing. In either event we are off to a good start!
Overall, this is the visual adaptation the Daredevil character needed. While the show has its share of flaws, the good far exceeds them. One of the essential characters in the Marvel Bullpen has finally gotten his just dues, in the form of a dramatic television series that easily rivals anything else on the airwaves today, in the form of this Netflix original. For any fans of the Marvel comic character, Daredevil comes as strongly recommended viewing.
DISCLAIMER: All images in this review are the property of their respective copyright holders. For promotional use only. All rights reserved.