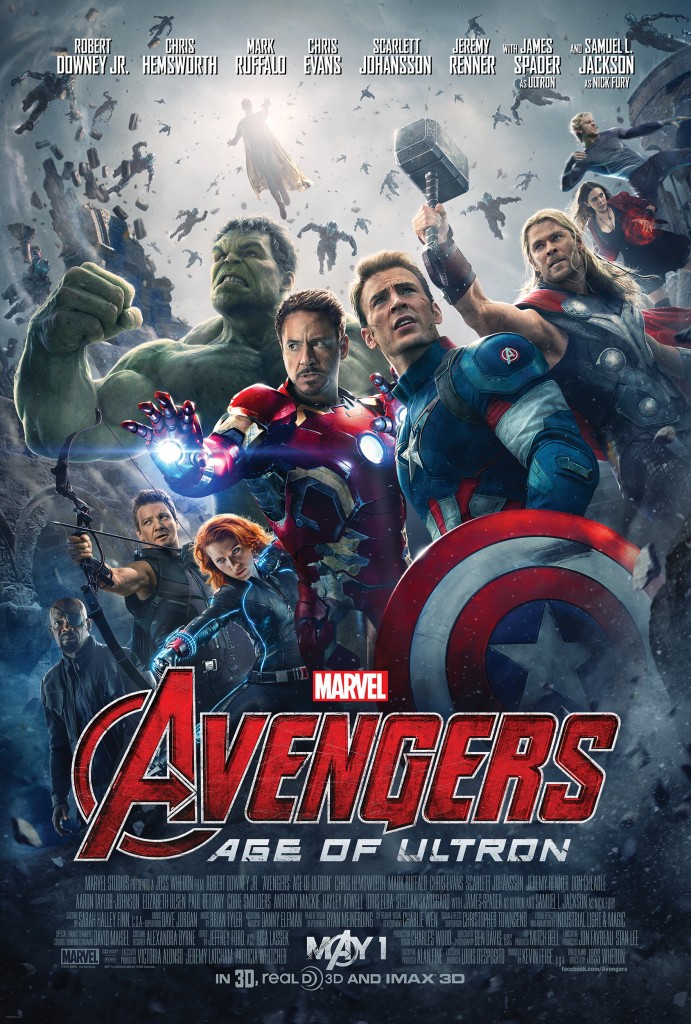 It has been seven years since the Marvel Cinematic Universe began, and Marvel Studios began producing superhero films set in one consistent, shared fictional universe on the big screen. These films have been amongst the best-reviewed superhero films ever made, and the reputation continues to grow. In a world where comic book movies are being cranked out by the dozen each year, it is good to see that Marvel can still generate a quality product that easily trumps those of other studios, staying true to the roots of these classic characters that, in many cases, have been going strong in comic book form for over half a century now!
Avengers: Age of Ultron is the eleventh film in the Marvel Cinematic Universe, having been preceded by Iron Man, The Incredible Hulk, Iron Man 2, Thor, Captain America: The First Avenger, The Avengers (AKA Avengers Assemble), Iron Man 3, Thor: The Dark World, Captain America: The Winter Soldier, and Guardians of the Galaxy. This is the penultimate installment in "Phase Two" of the Marvel Cinematic Universe, which will be wrapped up with an Ant-Man film later this year.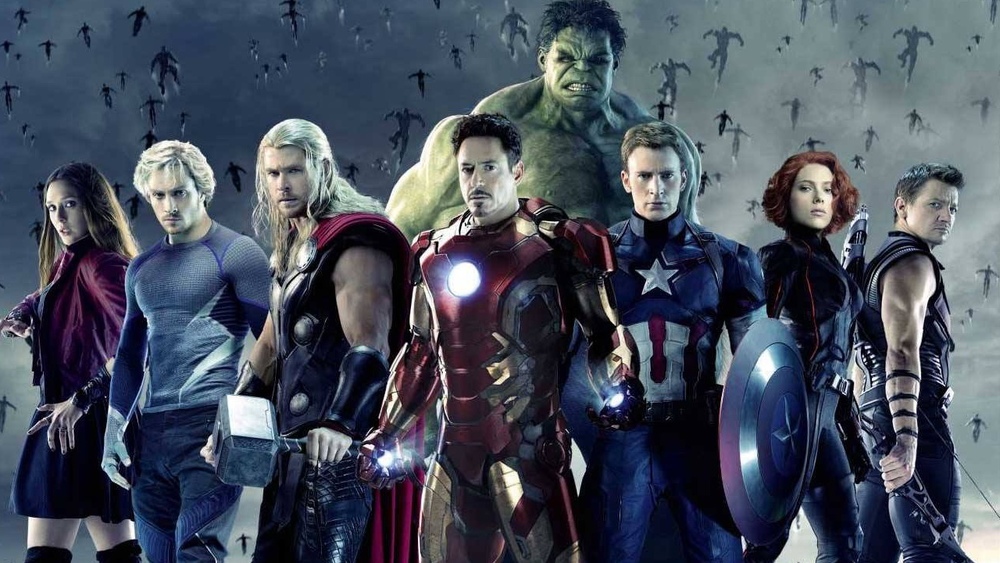 Marvel's Cinematic Universe only includes the characters to which they own the film rights, so their shared universe on the big screen does not include the X-Men or Fantastic Four, both of which are owned by Twentieth Century Fox. Spider-Man will be appearing in future films due to an agreement with Sony/Columbia, who owns the Spider-Man movie rights. In recent years the Marvel Cinematic Universe has expanded into television series as well.
Avengers: Age of Ultron begins with the titular heroes storming an enemy Hydra base, getting their hands on a powerful artifact. With this newfound, unearthly technology, Bruce Banner/Hulk and Tony Stark/Iron Man  use their scientific minds to create Ultron, a long planned but cancelled defense initiative that can preserve peace throughout the world. Unfortunately, things take an unexpected turn when the newly created Ultron decides that human beings are a threat to peace, and sets out to eliminate them. Our newly reunited heroes must come together to do battle with a deadly enemy unlike anything they have ever faced before, with new friends and foes alike presenting themselves along the way.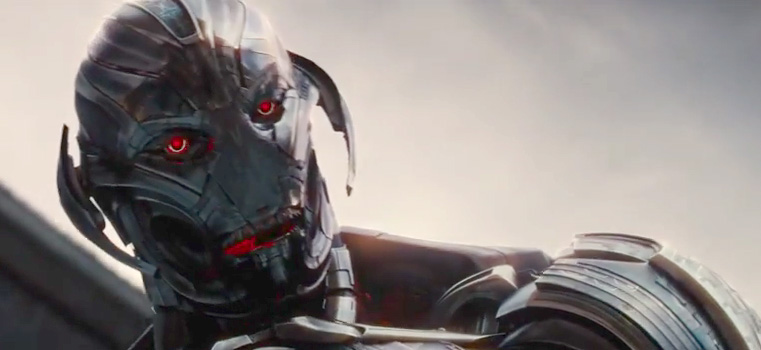 The 2012 Avengers film (AKA Avengers Assemble) was definitely the high mark in the Marvel Cinematic Universe to date, making the first cohesive attempt to unite these heroes on the big screen after some promising solo films that were excellent in their own right. By all accounts that film should have been a disaster with so many characters crammed into one film, but director Joss Whedon proved himself to be more than up for the challenge, beautifully combining action and plot/character development alike. Thankfully, the same is true of this 2015 sequel. The plot thickens, the stakes are greater, and the character development is even deeper, foreshadowing potential future events in the Marvel Cinematic Universe.
Combining so many characters with their own respective backstories into a single film is never an easy task, but the geniuses behind the Marvel Cinematic Universe have had triumph after triumph, and even with bringing together so much in a single film, have come out on top. Here we have a worthy piece of cinema, combining fast-paced, intense action, witty and hilarious one-liners, and a plot gets the job done and then some. By the end of the movie, you will be all the more eager for the next film combining these legendary characters.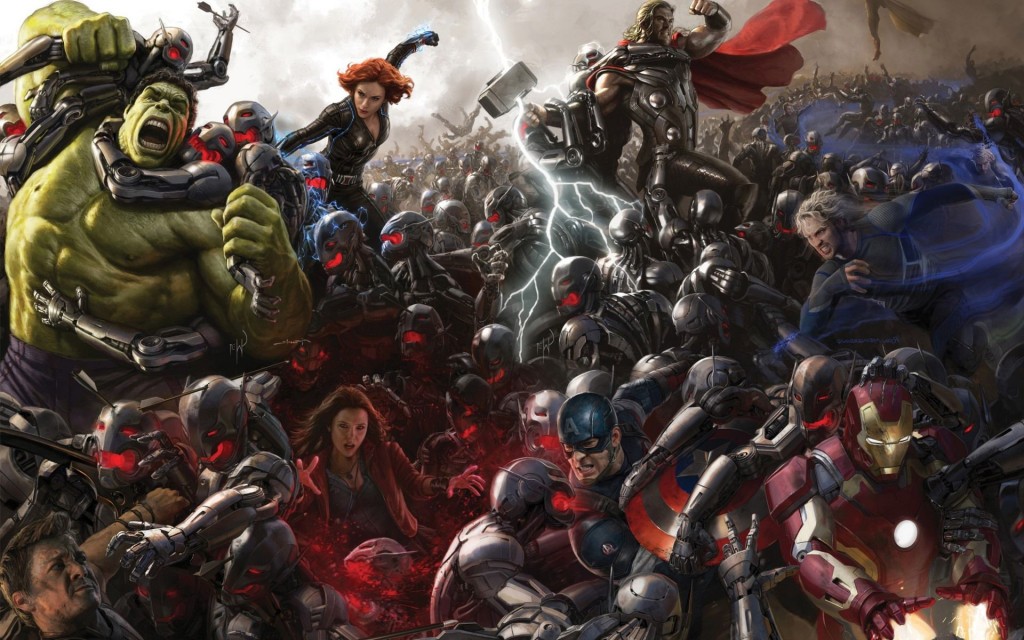 One thing I have constantly lauded Marvel Studios for is their casting choices in these films, and nowhere is it more noticeable than a film like this, with an ensemble cast of the best the Marvel Cinematic Universe has to offer. Every single casting choice the crew makes seems to work immensely well, no matter how big or small the part may be. Even the new faces in the film are exceptionally well chosen. You only have to see one film to see how well these casting choices work, and this is perhaps the best example of it to date!
Any movie studio can make action movies, but Marvel Studios has found that fine line between action movies and thought-provoking drama in which the characters actually grow and develop over the course of time. We have seen these characters in several movies to date, and you are going to see them continue to change and evolve here, and later films as well. The Avengers are not a "dream team" where everything always goes exceptionally well in the storyline; there is conflict on display through a good portion of the film within the team, constantly threatening to derail them and change the status quo. The creation of the Ultron program and its ultimate intentions will definitely spark debate as to whether such a system is, actually, potentially a good thing. Moments like this help to set the content in the Marvel Cinematic Universe a cut above the rest when it comes to action-driven cinema. Put in the simplest terms possible, when these characters suffer, we actually a give a damn. Not every film in the Marvel Cinematic Universe is "great," but none of them are "bad." And Age of Ultron easily ranks in the upper tier of the movies produced as part of the shared universe so far.
That said, as much as this Marvel fan enjoyed the movie, it is not perfect. Even with the movie already having been trimmed substantially for its theatrical exhibition, it does still feel a bit overlong and drawn out at times. Scenes of the Avengers trying comically to lift Thor's hammer are good for a few laughs, but ultimately they end up weighing the movie down at some of the most vital moments. Potential romantic subplots and love triangles show themselves at times, and while this could make for some interesting development in later films, here it feels like padding on top of what is already a very "full" film, and it never quite comes full circle or pays off despite the occasional dramatic speech. Other characters could have been left out of the film entirely; their appearances here feel forced and contrived at times, and more like glorified cameos. Still, despite some flaws, the good in this film far outweighs the bad, and I doubt any fan is going to be disappointed with what they experience here.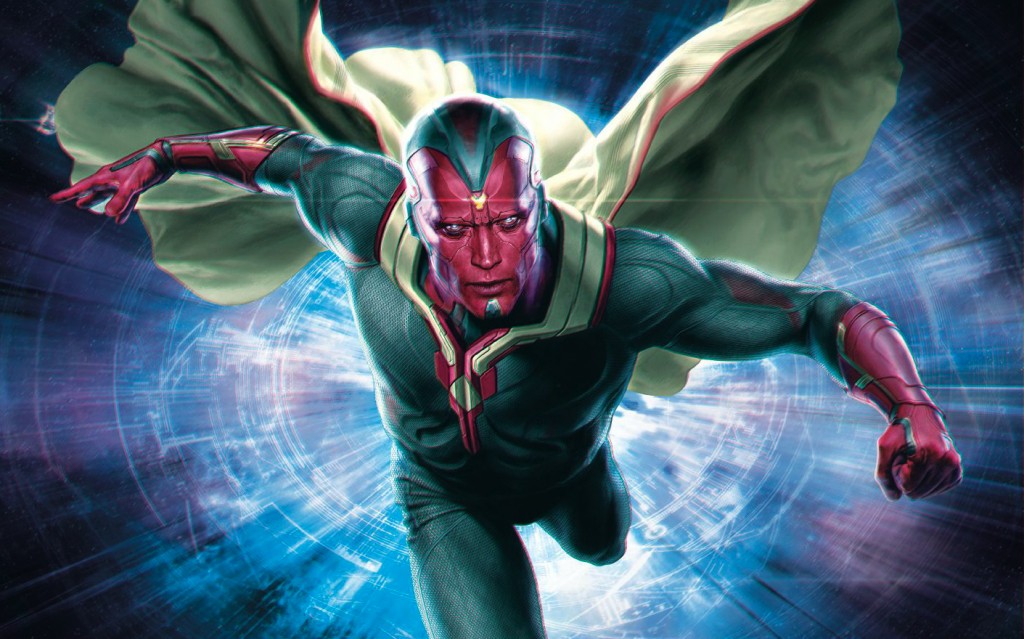 If you have never seen a Marvel film before, you may be curious as to whether you need to see the other Marvel Cinematic Universe films prior to this one. It definitely helps if you have seen all of the prior films in the shared universe prior to this, as you get the character development and get a better idea of where everyone is coming from and what they have experienced; this will definitely increase your appreciation for what happens on screen in Age of Ultron. That said, even if you have not seen the prior films, the plot is fairly easy to follow, and you will still find plenty of screen to enjoy and experience for yourself here.
Avengers: Age of Ultron is another triumph for Marvel Studios, and serves as one of the most gripping, intense, and outright entertaining films in the Marvel Cinematic Universe to date. The actors give some of their best performances so far, and director Joss Whedon has another triumph on his hands, keeping things moving along at a brisk pace despite the lengthy run time. Younger audiences will love this film for some of the best action scenes ever captured on the big screen, while older, more mature fans will love it for the development that we have experienced with these characters over the years in which they have played their respective roles. Avengers: Age of Ultron is highly recommended! No fan will be disappointed.
DISCLAIMER: All images in this review are the property of their respective copyright holders, including Marvel Studios and Disney. For promotional use only. All rights reserved.