The spirit of LA's fabled Sunset Strip era of the 1980s was in full force at Vamp'd when The Prophets of Addiction barreled in with a sleazy swagger all their own.  Fronted by Lesli Sanders, the Seattle band's fast paced yet technically proficient performance was the perfect homage to that long ago era, when men were men, but who had no problem wearing heaps of eyeliner and Maybelline Great Lash mascara. Sanders, with his red lipstick and black hair, resembled a gangly Raggedy Andy doll, after a Lip Service makeover (1980s teens will get that reference).
With songs such as "Babylon Boulevard" and "Hit Me Up," TPOA's best trait is its strong sense of melody and ability to write catchy hooks. The band's sound recalls the sleaze/glam rock of Faster Pussycat's classic 1987 debut album, more so than the dark, misogynist angst of Guns & Roses' "Appetite for Destruction." Sure, Sanders and crew write gritty songs, but they are covered in a shiny patina that makes you want to press repeat.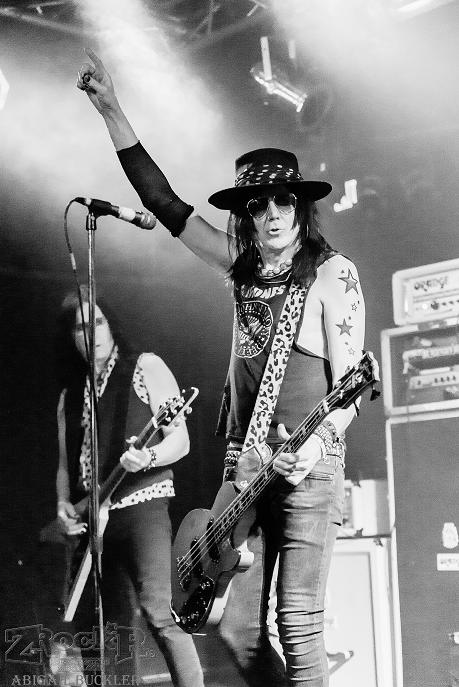 Songs such as "Trigger" emphasized a piercing dual guitar attack, beefing up the sound and making the band sound full and rich, lending a melodic kick in the pants. The band is currently finalizing work on their long awaited second album, which hopefully will be rife with this type of musicianship and effort. The only disappointment about the show was not with the band, but with the audience. How can a band such as The Prophets of Addiction make return trips to venues such as Vamp'd when the crowd's reaction is more of a "meh" than a loud roar? Venues book bands depending on reaction and the ability to pack a room, and if Vegas wants to see TPOA again, it better get its ass in gear.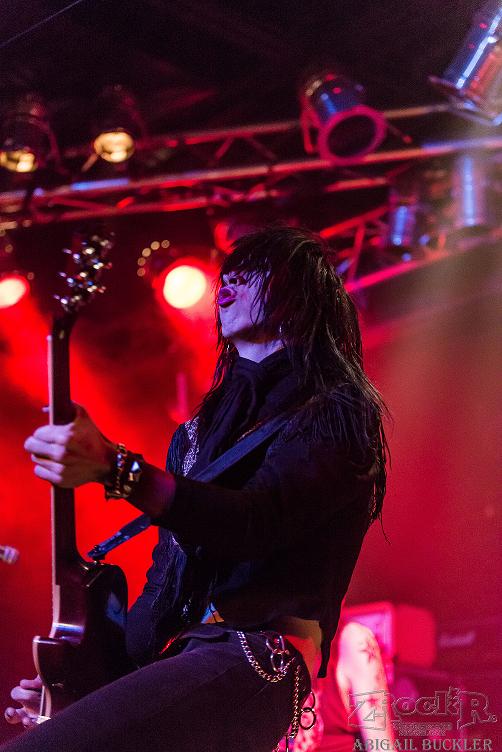 PHOTO CREDIT: Abigail Buckler for ZRock'R Magazine ©2015 ZRock'R Entertainment LLC