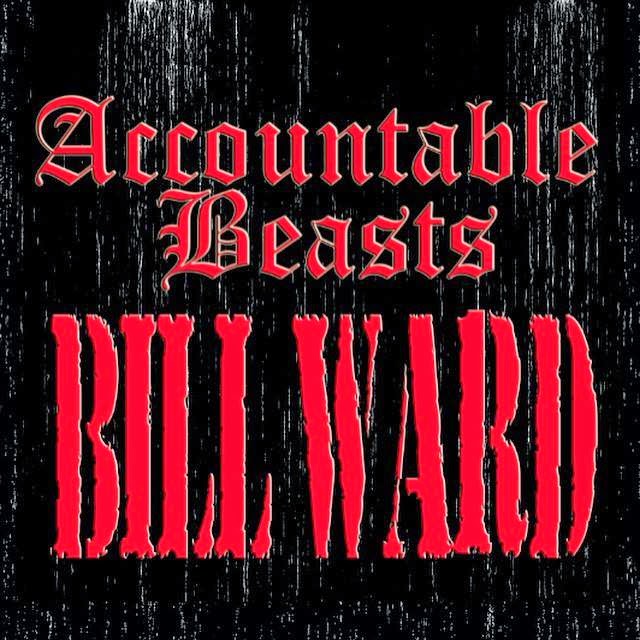 No one can deny Bill Ward's contribution to the evolution of Black Sabbath in their classic period. Their legendary drummer, though no longer affiliated with the group, appeared on their first eight studio albums, and helped to define the group's classic sound. While no longer a part of the band, Ward has remained busy, and is still respected in the rock and metal world.
Ward has had a solo career in addition to his work with Black Sabbath, with Accountable Beasts being his third official full-length solo record. For the album, Ward has united with fellow musicians Keith Lynch, Paul Ill, Ronnie Ciago, and Walter Earl.
It has been nearly two decades since we got a solo album from Bill Ward. Having given Accountable Beasts multiple listens since picking it up last week, I am still torn on my feelings regarding it. This is one of the toughest reviews I have ever had to write because, to put it simply, there is really nothing else to compare it to. This is a record that is all over the place, for better or for worse.
There are traces of potential greatness on Accountable Beasts, but the end result just falls flat because it is so uneven and unpredictable. One track, you have Ward trying to sound like a modern metal band. And then, something more symphonic. And then, something that is almost poppy in its execution. There just is no real rhyme or reason as to the directions Ward goes in on this record. To put this bluntly, DO NOT come in expecting this to sound anything like a Black Sabbath record. I am all for an artist trying something new, but very little here actually seems to work, or have any staying power.
And, the other big issue I have – why did Ward have to be the vocalist here? His vocal performance is inconsistent from song to song, largely due to the widely varied nature of the material at hand. Some tracks, he hits the mark. Others, he just seems confused and disinterested. And on some, he even sounds like his is trying to mimic Ozzy Osbourne. Seriously, why not get a standalone vocalist, or even a different guest vocalist for each track? No disrespect to Mr. Ward, but there is a reason those few Black Sabbath songs he sang on do not get played on the radio.
Accountable Beasts is a mess. At times it is a strange and beautiful mess, but the whole thing just falls flat at the end of the day. The album lacks direction, and desperately needed to have a standalone vocalist, or guest singers. Had it been more focused and consistent, there is a good possibility I would be writing a rave review right now. Sadly, that is simply not the case. This guy needs to rejoin Black Sabbath in time for their planned final tour and album, and the results here prove it. I wanted to love Accountable Beasts, but at the end of the day, I simply cannot recommend it.
NOTE: The following video clip is a Bill Ward drum solo from a 1994 Black Sabbath show. It is not from this album.