Hindsight's a bitch. Could I have spent the money at the time? Maybe eaten Ramen for a couple of weeks, or skipped that trip to California; saving PTO for this weekend? I am Vinnie's regretful thoughts; his frantically typing fingers on the keyboard at his 40 hour a week job, clicking through the first festival day of Punk Rock Bowling at the office. These same fingers could have typed in a credit card number months before to get a ticket for day one with Anti-Flag, T.S.O.L, The Mighty Mighty Bosstones, and Rancid, but they didn't; convinced by a worried mind that pressing the "Complete Purchase" button would set me back for the week, and that maybe I could've waited until the club show tickets went on sale and bought everything together. Clicking "Add To Cart", putting in all of my information, and hovering over that final step went on for a few paychecks, until day one became the first and only festival day to sell out. Living at Mom's was easy; buy a hotel room, a three day pass, and a club show ticket for every night without hesitation. Now, I have bills to worry about, my own place to care for, and this computer sitting on this desk to thank for it; I am Vinnie's lost punk rock ethic.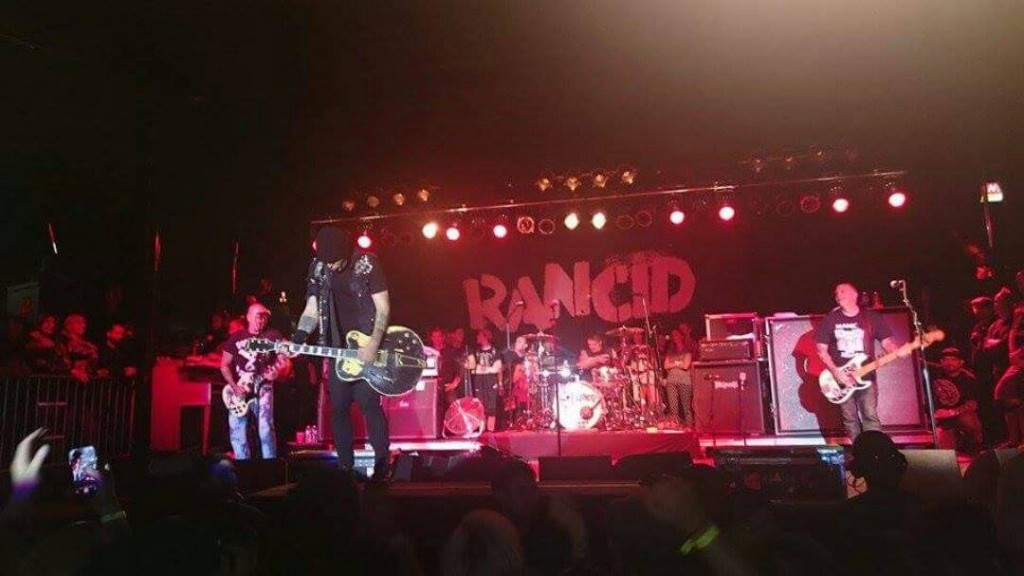 Thoughts of redemption were all that went through my mind as I clocked out and made my way downtown for another night of club shows at Fremont Country Club, Backstage Bar and Billiards, and Las Vegas Country Saloon. Again, the night was started with a first round at Banger Brewery. This has quickly become my go-to place downtown; with very fair prices and unique brews like the El Jefe, a hefeweizen brewed with jalapeno and serrano peppers, it's a no-brainer to start any night on Fremont with one of their beers. Walking up to LVCS to start off with English oi rockers Booze and Glory was a nice start for a drinking buzz; singing about pub life and their favorite firm, West Ham United, it gave a similar feel to what LVCS had the night before with Street Dogs having a lot of the working class style punks in the crowd. Keeping that oi style going was Bishops Green from Canada. Vegas gets a lot of Canadian tourist on a regular basis, and they are some of the nicest people I've ever met in my life; but I've never seen Canucks get down in the pit like this. I probably have but never heard them so proud to be in front of a band from their home country; throwing fist up and chanting in front with a handful of people slamming around in a pit behind them. The band was more than responsible for the commotion in the crowd; giving off great energy while going through tracks like "Vengeance" and a few off their new album, A Chance To Change, including "Lost Generation" and "Resistance". After Bishops Green it was time to venture down Fremont to BBB where Cadillac Tramps were headlining, and this was the can't miss spectacle of the evening!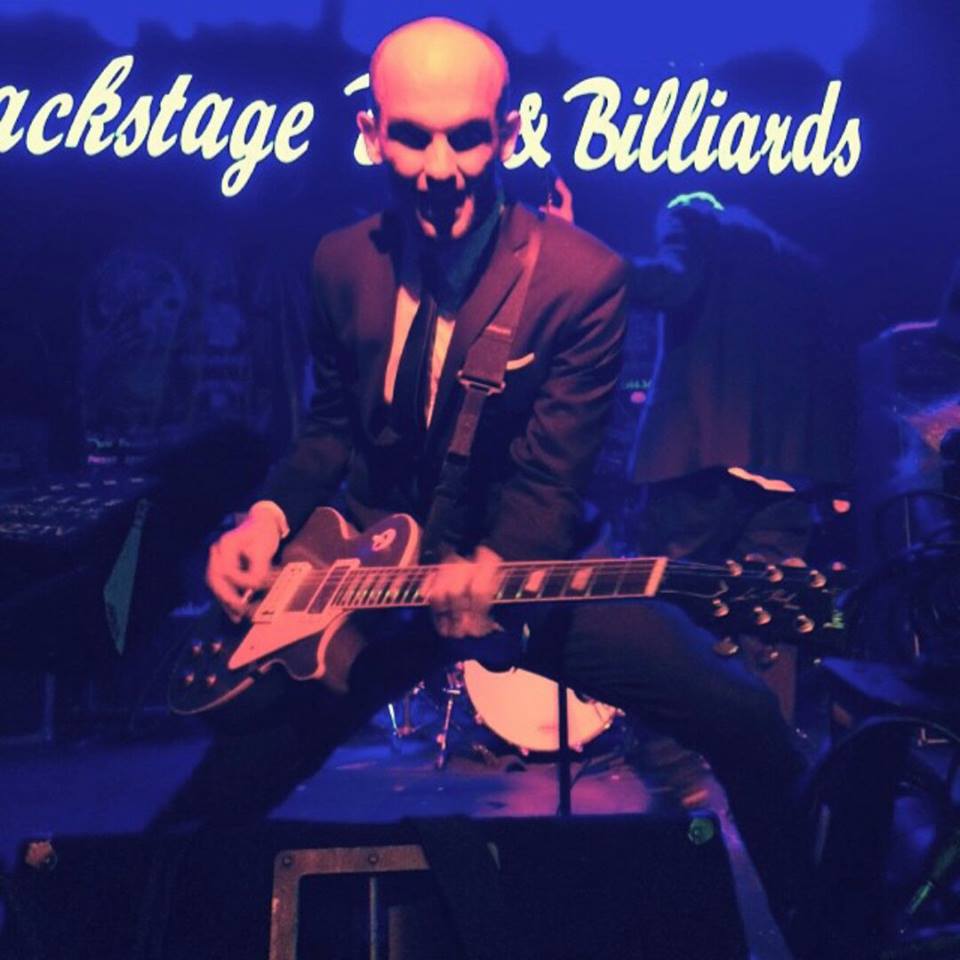 A great set was put on by Hagfish before Cadillac Tramps came on. They're a pure 90's style of rock and roll that's sped up just fast enough to be punk rock. Hagfish also features the current guitarist of Rise Against, Zach Blair. After seeing Zach in venues that hold tens of thousands of people, it was surprising to see him bring that same energy to a bar on Fremont Street. Hagfish went through their entire album, …Rocks Your Lame Ass, and sounded pristine through the entire performance.
After missing Street Dogs last night, I was even more disappointed to find out that The Dickies and The Weirdos were already done next door at Fremont Country Club; but, following the theme of redemption that this night held, would still get to see some of The Rezillos. While smoking a cigarette outside, I heard Gabby from Cadillac Tramps take the microphone to start the set at Backstage Bar and Billiards. Gabby has such a stereotypical Mexican accent that you would have to think he's exaggerating it, but being most known as the singer of the chicano punk band Manic Hispanic has given him a platform to exploit that; covering almost every punk band but giving the songs a Latin flavor no one knew they needed. Guitarist Jonny Two Bags brings some more punk rock alumni to the sound, being the current guitarist for Social Distortion and previously playing in U.S. Bombs and Youth Brigade. After dancing around to "Hoodoo Voodoo" and "Don't Ya know", I headed back over the FCC to catch the beginning of The Rezillos. Fremont Country Club was packed beyond belief! There was no way that it was more people than G.B.H the night before, but it seemed more room space was taken up by the crowd. Everyone went nuts when they came out! Singer Eugene Reynolds was sporting a back button up with a cheetah print vest, and while very unique it is nothing compared to the crazy hair and get-ups he wore in the New Wave era. All I had to hear was "Flying Saucer Attack" and my needs were met. Knowing that Cadillac Tramps were still on next door, I rushed back over and caught the rest of their set. Running back in on "Cadillac Hearse" immediately put the groove back in me and kept me going for the rest of the night. I had sadly missed The Templars at LVCS, but Gabby and the Cadillac Tramps gave one of the most entertaining sets of the weekend, so that hadn't bothered me much until later on in the week when I pulled out my copy of Horns of Hattin and cried a little bit.
Since there was no more day job work for the rest of the week, roaming the streets of Fremont was the natural thing to do. To no surprise, the passed out kids that couldn't hang were littered all over downtown again; and if they weren't passed out, they were dozing off at crosswalks, almost falling into traffic. Like every demographic, punks have the certain individuals that take it too far with drinking; but when you have to pull someone's hood to stop them from passing out and falling into a moving car, it sort of makes you think where natural selection should take over.
The next day would bring the first festival day! A pool show in the morning, the festival after that, and then three more club shows at your favorite clubs, Backstage Bar and Billiards, Fremont Country Club, and Las Vegas Country Saloon. Will our heroes wake up in time for Mercy Music and 88 Fingers Louie at the pool? Will they even make it home?! Find out next time in Issue 3 of… (Deepened monotone voice) A Journey Through Punk Rock Bowling 2015.
Photo of Zach Blair © @smells_like_ok_soda- Used with permission.
Photo of Rancid ©George Rodriquez- Used with permission.