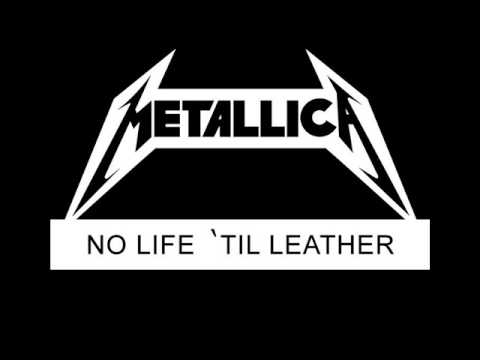 For Metallica, it has been a long and interesting ride through the world of hard rock and heavy metal. Starting in California in the early 1980s, the group underwent several member and sound changes before ultimately falling into the James Hetfield, Lars Ulrich, Cliff Burton, and Kirk Hammett lineup that would record their first three albums (three of those four musicians have since appeared on every Metallica album). So, where did it all start for these future metal legends?
Like any band, Metallica strived to establish themselves in their early days, and recorded a number of demo recordings. The early lineup of the band still included Hetfield and Ulrich, but featured original lead guitarist Dave Mustaine (who later formed Megadeth, and was replaced by Hammett), and original bassist Ron McGovney (later replaced by Cliff Burton). The best known of these demo recordings was the No Life Til Leather tape, which has been reissued as a bootleg and circulated via the Internet for years now; die-hard Metallica fans  eager to see where the band got their start and what they sounded like in this early formative period now have an official means of doing so!
Metallica surprised fans by giving the demo an official release at long last in 2015, albeit on an actual cassette tape, and as a Record Store Day exclusive. As such, a whole new generation of Metallica fans will get to hear where it all began for one of heavy metal's biggest bands of all time. It is time to revisit this early Metallica demo, and see how it holds up. Is it a raw, early masterpiece of sorts, or something that shows a band in shambles, whose better years were yet to come?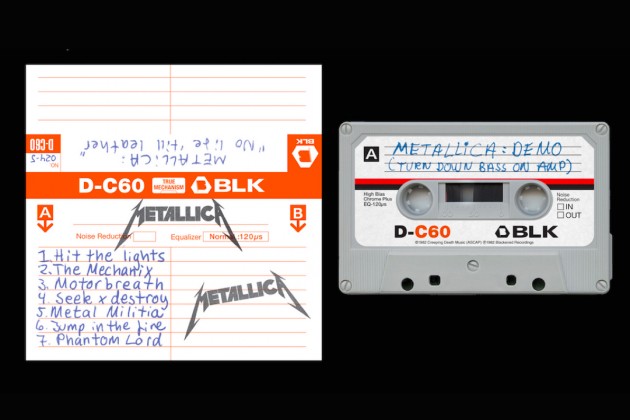 There are definitely good and bad elements to this recording, though fans are still going to find it to be an essential piece of history to own in some shape or form. First and foremost, the most obvious bad point here worth mentioning – James Hetfield's voice. I did not even believe this was the same guy on my first listen! He sings in a bizarre, high pitched voice that is virtually unrecognizable, and obviously had not found the vocal style that would help him rise to rock and metal stardom. In fact, this has often resulted in incorrect rumors that it is actually Dave Mustaine singing on the early, pre-Kirk Hammett stuff. To say Hetfield's vocals are laughably bad on here is an understatement. If you have heard the Metal Massacre version of "Hit the Lights" then you know what to expect here in the way of Hetfield's singing.
Fortunately, the rest of the factors about this demo EP are mostly positive. It is interesting to hear stripped down, rougher versions of these songs before they were recorded professionally (not that their early albums were exactly "polished" in terms of production). Many songs are lacking solos and verses from the later, officially released versions, as well as other refinements and treatments the final versions world get. Perhaps the biggest surprise about this release is that it includes "Mechanix," the song that eventually became "The Four Horsemen." This early version contains completely different lyrics and themes, and is faster paced (Dave Mustaine co-wrote this song before forming Megadeth, and covers this version of it on Megadeth's debut). All seven tracks on here later appeared on the band 's debut studio album, Kill 'Em All (only three tracks on that album were NOT featured here as demos first). Any fan will want to hear these versions of the songs; it is interesting to see how they developed into the better known final products.
Metallica fans have been hunting down bootleg copies of No Life Til Leather for years, and the recent reissues (currently only available as a Record Store Day cassette, but soon to be released on CD) have far superior sound quality to any earlier released versions, but without sounding overly polished or cleaned up. If you are a fan, hearing the band's early demos is essential. No Life Til Leather is recommended, but only to the most die-hard of Metallica fans.