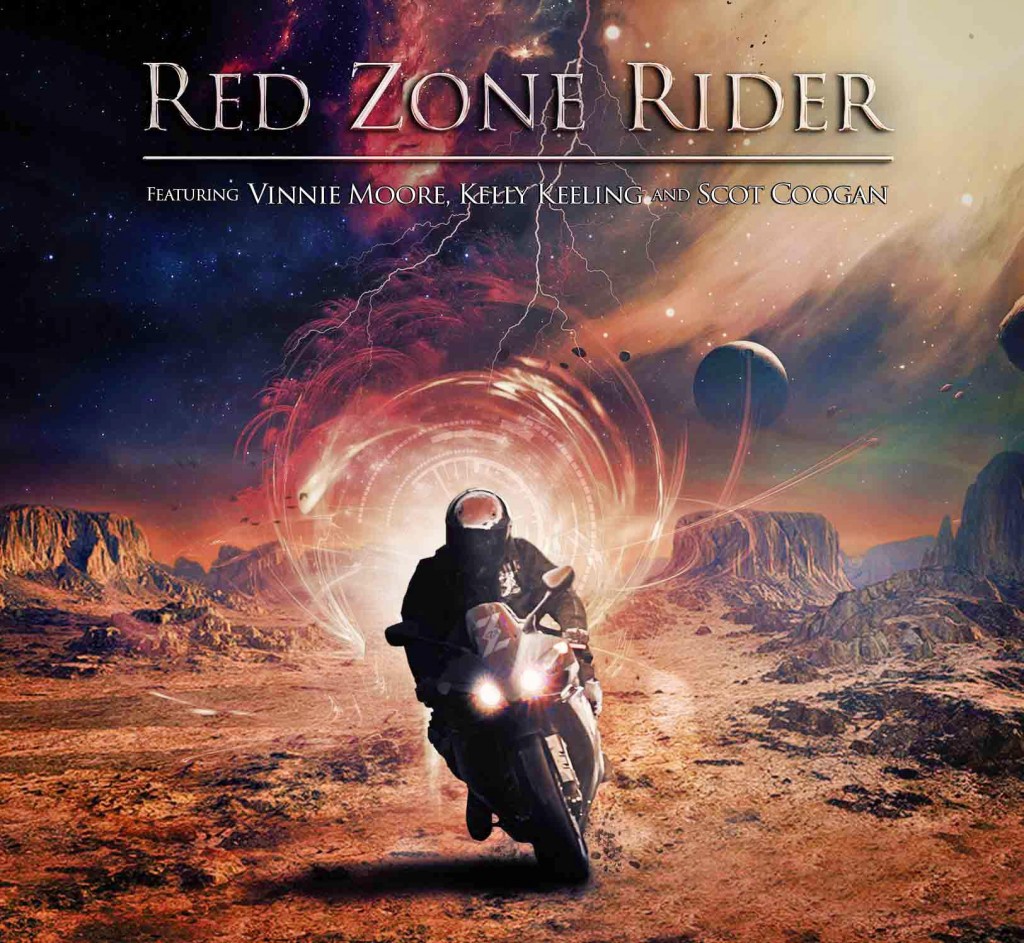 It seems like, in this day and age, rock supergroups are becoming increasingly common for whatever reason. One of the latest additions to this growing list is Red Zone Rider, which just released their debut album last year. This new power trio combines the talents of Kelly Keeling on bass and vocals (Baton Rouge, Blue Murder, TSO), guitarist Vinnie Moore (UFO), and drummer Scot Coogan (Lynch Mob, Ace Frehley Band).
I never thought I would be saying that there was a day and age in which the market would be oversaturated with supergroups, but it is beginning to feel that way. That said, Red Zone Rider combines some of the best talents in the rock and roll world. That made this fan all the more optimistic about the release, after all. How does the first album from this newly formed power trio fare?
Anyone who knows me knows that I have grown somewhat frustrated with the saturation of new supergroups that continue to surface; they tend to be hit and miss despite the talented members that many of them bring together. To me the biggest offender is the Winery Dogs, who blatantly rip off modern-style bands rather than bringing their own thing to the table; their 2013 debut felt more like a lost Audioslave album than something original. Red Zone Rider is not immune to this curse either, but there are enough redeeming qualities and unique traits to this album to at least put it a cut above the rest when it comes to this sea of mediocre supergroups surfacing on a daily basis.
Let us get the bad part out of the way first; many of the tracks on here DO have that Winery Dogs sound about them, where they sound more like modern, bluesy style tracks than staying true to the classic sounds these artists have achieved in other bands, or trying to achieve something new. The "hit," "By the Rainbow's End," while not a bad song, does fall under this category. But what sets this album apart from those other so-called supergroups is that they are not afraid to be musically diverse. A track like "House of Light" can slow things down, yet keep up a hard and heavy bluesy sound that is all the more unique. A number of tracks even incorporate 70s-style organ playing; the result is that many of the songs actually sound "classic," not something I can say about many of these supergroup records around today. There are even a few tracks reminiscent of David Coverdale-era Deep Purple (largely as a result of the aforementioned organ playing) and that is always a good thing.
The biggest strength of the debut from Red Zone Rider is its personnel. Kelly Keeling is one of the most underrated men in the music industry. Prior to this I was familiar with Keeling for his role in the late 80s/early 90s rock band Baton Rouge, who had a minor with "Walks Like a Woman." Keeling is musically diverse, doing everything in the music industry from classic style hard rock to more modern rock sounds with his other present day band, Foundry. Scot Coogan is a fantastic drummer, and it is no surprise that this man was recruited by Ace Frehley for recent world tours. Vinnie Moore is a fantastic guitar virtuoso best known for his role in UFO these days, but was putting out phenomenal instrumental shredding back in the 80s. The album was produced by the legendary Mike Varney, who had previously worked with Moore back on his 80s records, and recently produced the debut for Count's 77.
The debut album from Red Zone Rider is not flawless, but when it is at its best, it puts most of those other so called supergroups to shame. If one can ignore the tracks that are in that Winery Dogs spirit and copy the more generic modern-style sound, they will find fantastic retro, bluesy rock that is bound to impress. This trio will hopefully be here to stay and give us another album in the future, though with the threesome and their producer involved in other projects it may be a while before we hear anything else. All things considered though, the good far outweighs the band here. Red Zone Rider's debut comes recommended.