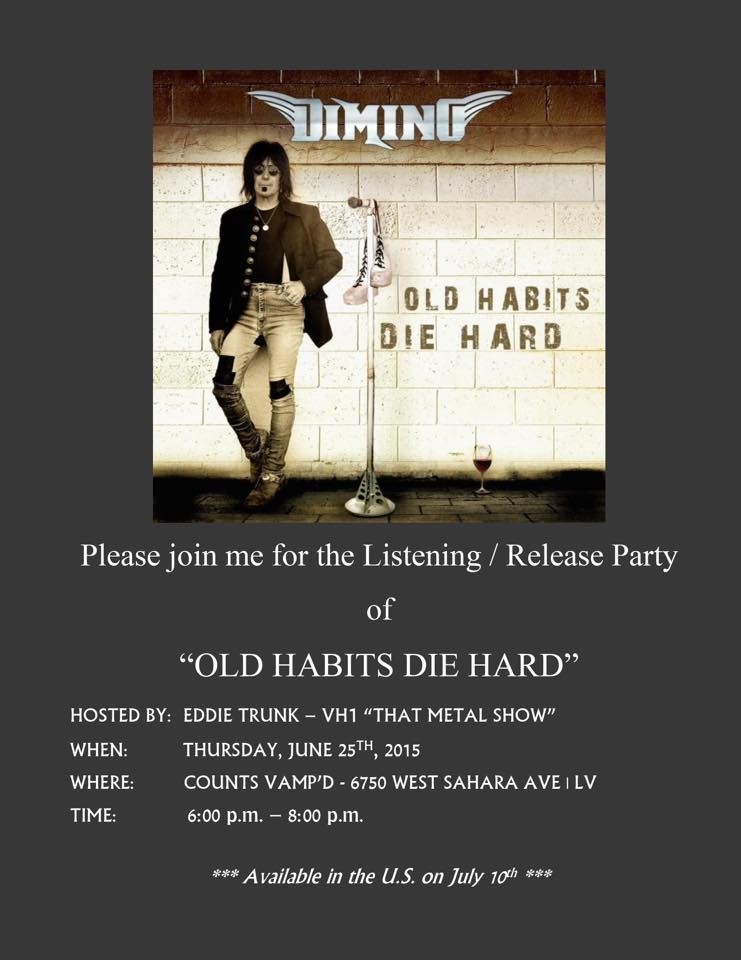 In the 1970s, Frank DiMino was vocalist of the band Angel, a great set of performers that were far ahead of their time, but never got the proper credit compared to many other acts of the day. DiMino has remained active over the years in a number of bands and other projects, and on July 10, will be releasing his first ever solo album, Old Habits Die Hard, in the United States on Frontiers Records. DiMino held a listening party for the new CD early in the evening of June 25, 2015, at Vamp'd.
As a die-hard fan of the things DiMino has done over the years, I was all the more eager to hear his long awaited solo album; I have already given it a glowing review on this site, as I am sure plenty of other rockers will be doing upon its formal release. For this event, advance copies of the CD with a Japan only bonus track were being sold, giving fans an opportunity to get the album a good two weeks in advance.
Around 6:00 PM, when the event was scheduled to begin, there were plenty of people entering Vamp'd; it is clear DiMino has no shortage of followers! Attendees included many of the people that played on the album, including Stryper guitarist Oz Fox, himself also as Las Vegas resident these days. The true surprise guest was none other than DiMino's former Angel bandmate, Gregg Giuffria, completely unrecognizable from his former rock and roll glory days with Angel, Giuffria, and House of Lords; he has apparently made a good living since in other ventures. It was an impressive turnout of fans and musicians alike.
Eddie Trunk of That Metal Show fame hosted the event, bringing DiMino up to the Vamp'd stage for a Q&A session with a few of the people that played on the record with him. It was interesting to get some insight into this creative process; there was plenty of humor and interesting backstory on display throughout this portion of the evening. Audience members were also invited to ask questions if they were curious about the process. Following the segment, DiMino and Trunk gave away some posters signed by the album participants to people who answered trivia questions correctly regarding the past of DiMino and Angel.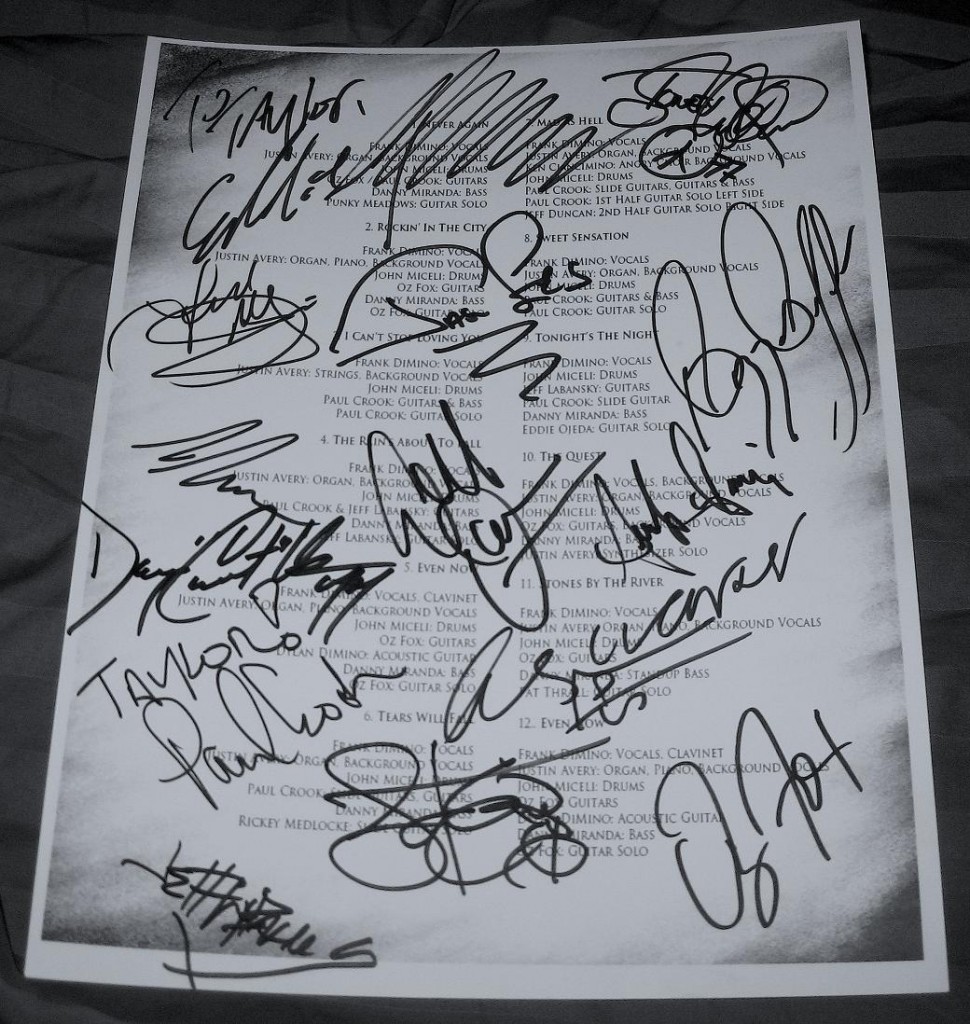 This was a great evening for rockers all around the Vegas Valley and beyond who came out to celebrate the album release, with my only complaints being a lack of live music (you had all of these guys together in one place, why not get a few of them up on stage to jam?) and, while I may be the only person that was longing for it, the lack of a Stump the Trunk segment. Still, audiences got a chance to hear the album over the loudspeakers, and see the first music video from the release. The fact that advance copies with a bonus track were for sale only sweetened the deal.
Frank DiMino has always been one of the best names in the world of rock and roll. He demonstrated it back in the 1970s with Angel, and is doing it again today with his new solo record, Old Habits Die Hard. Anyone who had the luxury of attending this event got to hear DiMino's new music, and get a taste of what promises to be one of 2015's best rock releases!