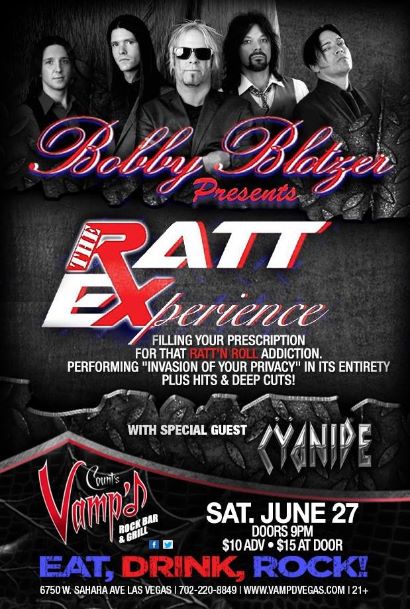 It was a night many were looking forward to. Certainly me. With bated breath for about three months since the announcement that stickman Bobby Blotzer was putting together a band to recreate the experience of seeing Ratt, but with a twist; one that would include deep cuts never performed as well as songs not played in concert in eons. For those who don't know, inner-band drama has plagued the band in recent years and thus, unfortunately, sidelined them from releasing a studio album owed to their current label. Original frontman/lead vocalist Stephen Pearcy has quit for the third time, and finding a suitable replacement for his slot has been up in the air for quite some time now. In the interim, a member or two have contemplated other projects, while "The Blotz" has been itching to get back on the road, and rightfully so since recovering from his neck surgery in late '13.
A local favorite, whose full set I was yet to catch, Cyanide, took the stage in fine form. Opening with the lead-off track "Bitches to Blame" off their recent debut, Lethal Dose, lead vocalist Robert Hussey sang his heart out, showing his impressive near four octave range while getting the party started in style. The melodic hard rock four piece unit plus live back-up vocalist Miranda Trenholm, proceeded to deliver a total of six original songs found on this year's release, along with a smattering of covers by groups who influenced them, such as BulletBoys, Van Halen, and KISS. The band cleverly closed out their set with a near spot on take of Motley Crue's "Louder Than Hell," a tune released in 1985, which set the tone perfectly for the night's headliner.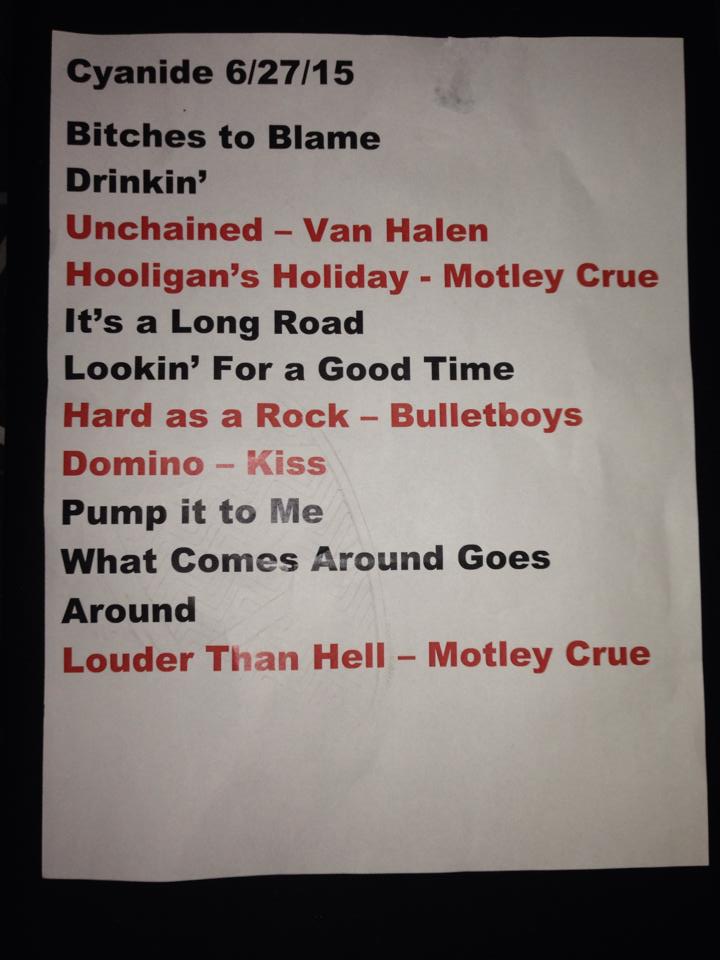 Having seen Ratt in various incarnations since '84 up until '10 and Pearcy's solo project twice as well as Vertex once, I believe that I qualify to critique as well as praise here.
After a short intermission, just before 11:30, Bobby Blotzer's Ratt Experience set Count's Vamp'd ablaze with a selection from 1987's Dancing Undercover: lead single "Dance." This was their public debut, and what a debut it was. Blaze, their 21 year old axe slinger with longish dark straight hair slightly reminiscent of a certain someone, took no prisoners as he deftly executed guitar hero Warren DeMartini's leads to a "T." If there were any lingering doubts about this quintet being able to pull off what the band's moniker implies, they should've been laid to rest after this number, especially if you closed your eyes.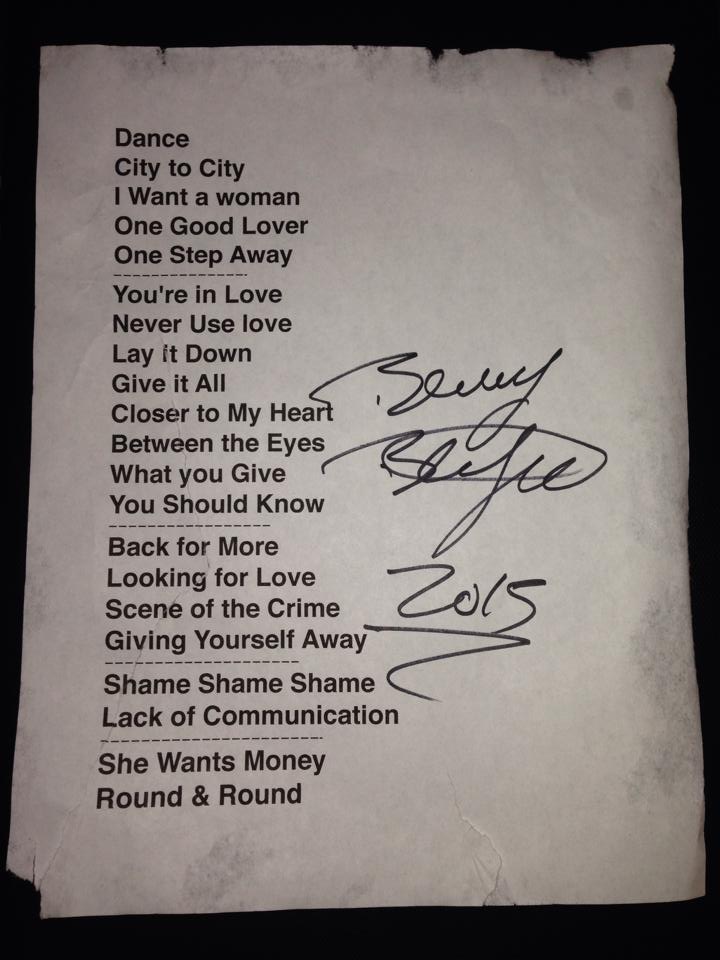 This was no RATT tribute band. Visually, the members didn't necessarily mimic the hairstyles of the original Ratt gang (there were two exceptions), nor even play duplicate models of their well known guitars, although on one song towards the end they did do some trademark guitar choreography. Sonically though, the guitar tones were dialed in, and Pearcy's trademark slight rasp was approximated admirably by Sin City Sinners' Josh Alan (who had darker hair now than I recall, a good move for this gig). He also impressed me with being faithful to the recorded versions of the vocals on Ratt's classic first five full-length LPs, something that Pearcy, legendary or not, has not been fulfilling for quite some time. Also, worth noting was that his stage banter echoed Stephen's, being kept to a minimum, as well as a liberal use of the word "motherf***er" when encouraging the audience throughout the show. He didn't pin up one side of his mane though, nor did he wear an 80s Pearcy-style headband.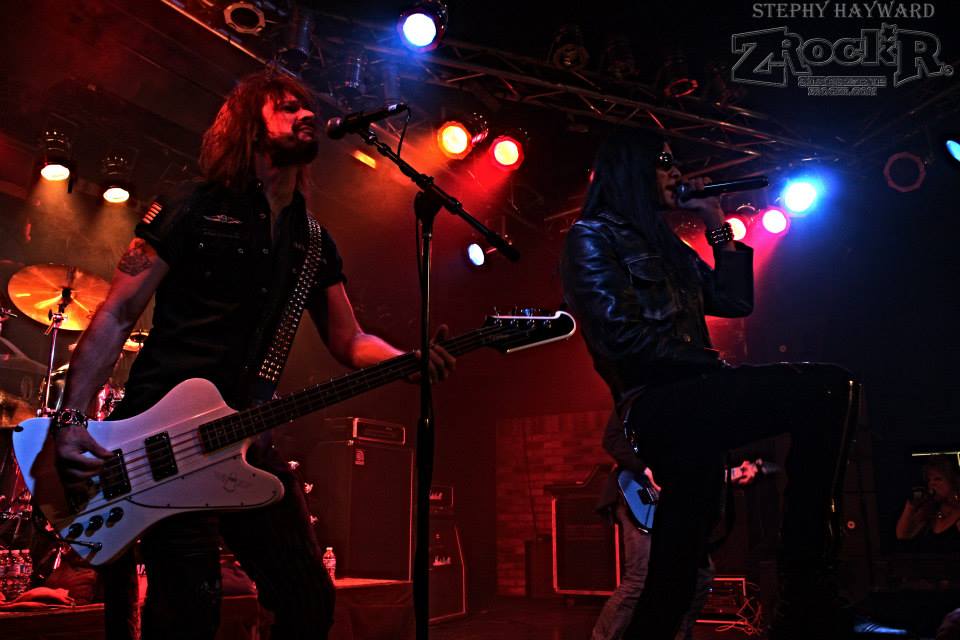 Following the opening song were back-to-back selections from the oft-maligned Reach For the Sky; "City to City" and "I Want a Woman." Axeman Michael "Doc" Ellis, also of the Sinners and Jizzy Pearl's Love/Hate, faithfully reproduced Robbin Crosby's incendiary lead work on the latter, as well as in the other songs of the night where it was expected. All in all, the eventual 21 song set list had a great mix of diehard fans' chestnuts, songs long since retired from live shows of the L.A. metal explosion's forerunners, as well as a good balance of obligatory hits. A dream list to most, I'd say.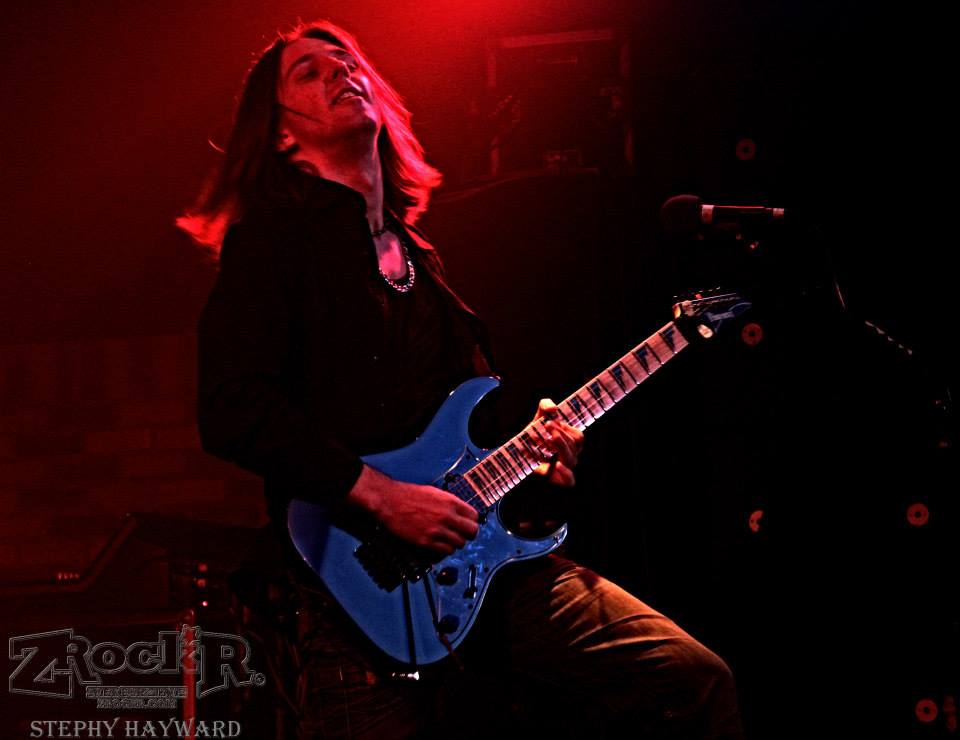 When Alan removed his sunglasses it cued up an awaited change of pace: a song-by song rundown of Invasion of Your Privacy, which was released this month 30 years ago. Only skipping the eighth and tenth track of the follow-up to their smash hit debut, Out of the Cellar, this is where the band shone brightly. Of the eight songs that followed this section, stand-outs included "Looking For Love," and Cellar's "Scene of the Crime" and "She Wants Money." Scott Griffin, bassist (ex-L.A. Guns and once and current Sin City Sinner) more than capably held down the bottom end as well as co-lead vocals on "Lack of Communication," which was preceded by a faithful reading of Detonator's "Shame, Shame, Shame," intro and all.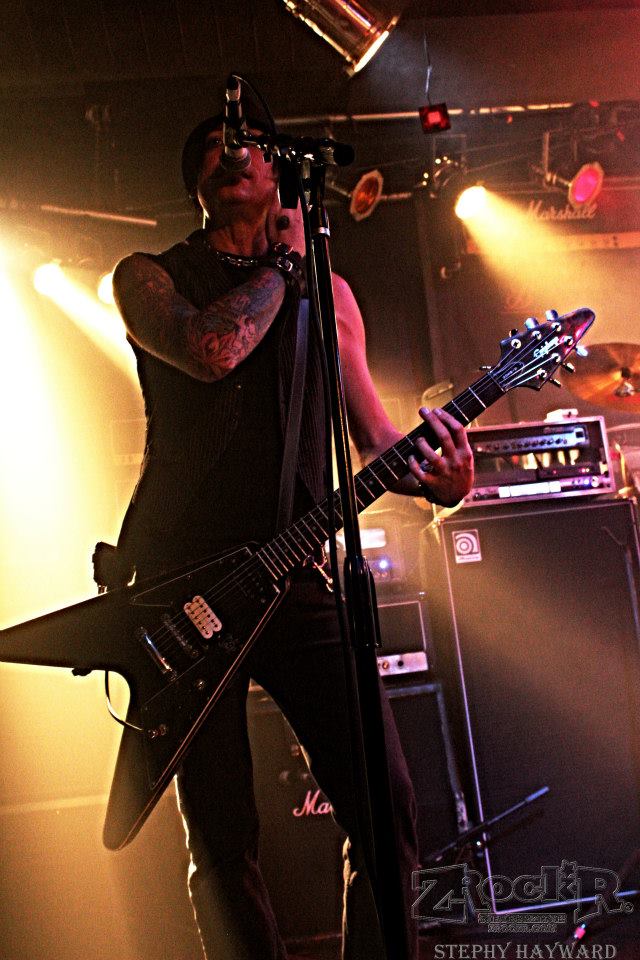 Were there some songs that could've been included? Were missed by some fans? Yes. That's always the case with any concert where a band has a weighty catalog to glean from. But, again, a majority of the ones that have been plowed into the ground over the last 31 years were smartly replaced by gems not played in a live setting largely in that time span, either by Ratt, nor Stephen Pearcy's solo band.
If you're a Ratt fan and missed this one, catch them on a return trip to Sin City if there is one in the future, if not one of their upcoming tour dates. It's the fix you need, while the band contemplates their future. Take a chance and scratch that itch. Don't cheat yourself, treat yourself. Satisfaction guaranteed.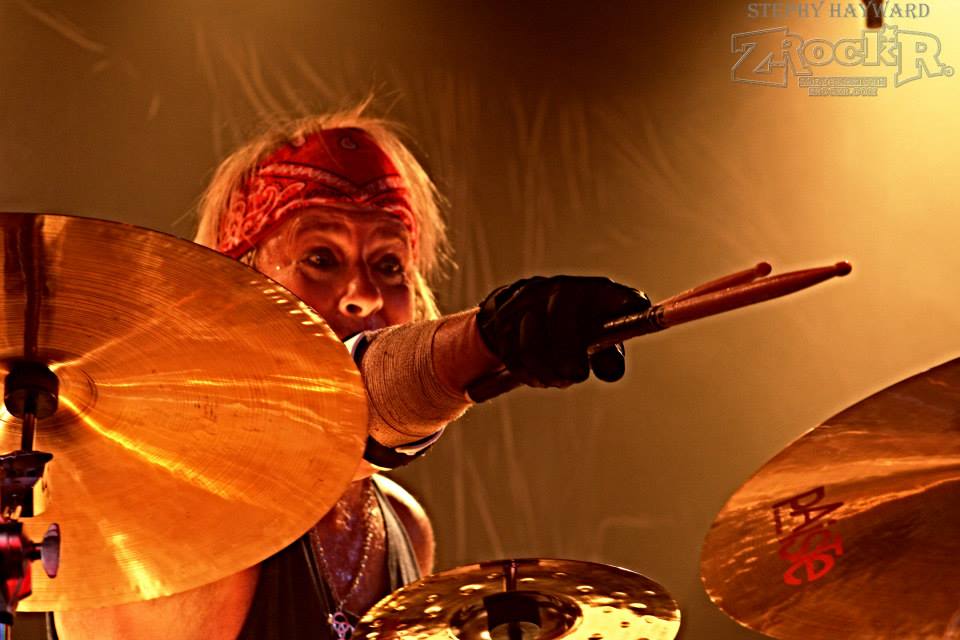 https://www.youtube.com/watch?v=hVKDqQzmkGo
Live Photos ©Stephy Hayward / ZRock'R Magazine