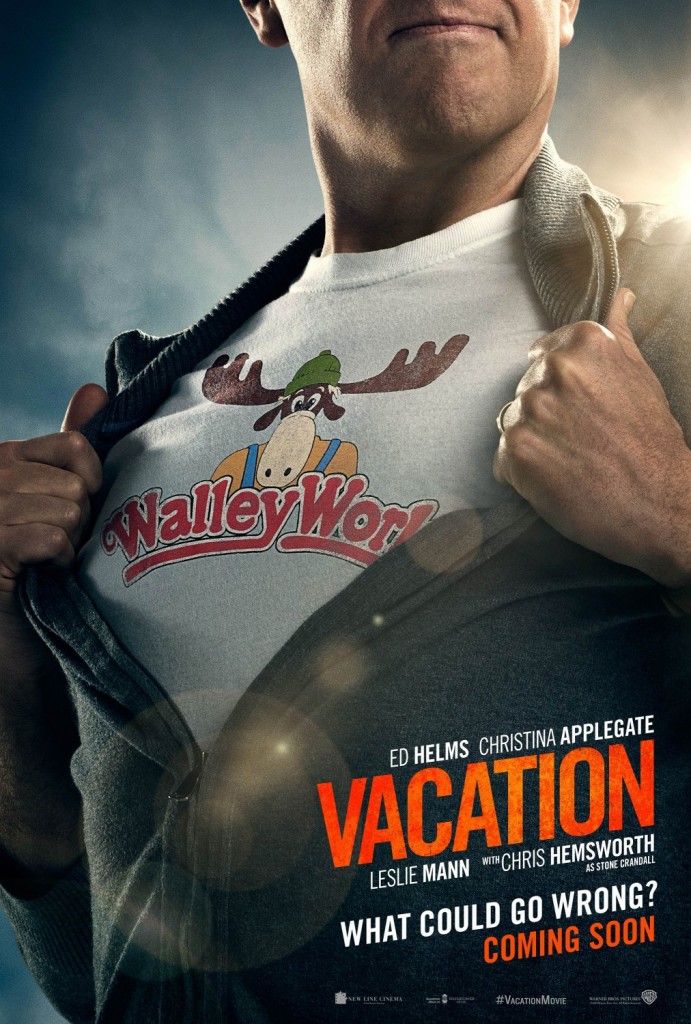 The National Lampoon's Vacation franchise definitely ranks amongst the best in American made comedy films. Starring Chevy Chase and Beverly D'Angelo, these films, from the brilliant comedic minds of National Lampoon alumni, were absolutely hilarious and endearing for a number of reasons, including brilliant casting, classic moments, and characters and locales that have stood the test of time.
Following the release of Vegas Vacation in 1997, audiences began to wonder if they would ever see another Vacation film in theaters. Aside from a made-for-TV movie in 2003 focusing on Randy Quaid's Cousin Eddie character, and an online short film in 2010, things have been quiet. Seemingly out of nowhere, a new movie in the series has appeared. Vacation (the movie is just called "Vacation") was released in theaters in July of 2015.
By the time of the latest film in the Vacation series, Rusty Griswold (Ed Helms, the character played by Anthony Michael Hall in the original 1983 film) has grown up, gotten married, has two kids, and a job as a regional airline pilot. Feeling he is growing distant from his family and they are not enjoying their yearly outings to the family cabin, Rusty decides to do what his family once did – take a road trip to the Walley World amusement park. In a rented vehicle of a questionable nature, the new generation of Griswolds begins their trek across America, seeing many of the sights. And, in true Vacation fashion, of course, nothing goes as planned.
No one wanted a new Vacation film more than this viewer; the original 1983 film and 1989's National Lampoon's Christmas Vacation rank amongst my all-time favorite comedies. The new Vacation goes back to the series R-rated origins, which sounds like a good thing. Sadly, the wit, verbal humor, and a down-to-earth comedic adventure grounded in reality are thrown out the window. This new Vacation is devoid of everything that made the old films great; gone are classic father and son bonding moments and memorable classic characters. In their place, we get over-the-top physical slapstick sequences, one-dimensional stereotypes, gross-out humor, every other line of dialogue being cursing from a child, and an ominous sense of "when is this movie going to get good?"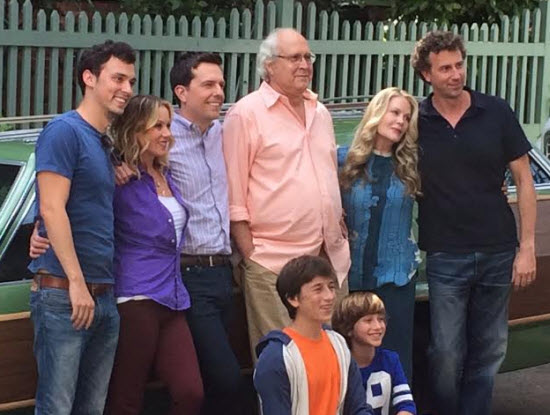 The film's primary focus is on the new Griswold clan; it is clear from Chase and D'Angelo's minor role near the end of the film that they were meant to be included here in more of a "pass the torch" capacity. Sadly, Rusty's family just is not that interesting or funny. His youngest son curses throughout the movie and attacks his older brother, and that is literally HIS WHOLE CHARACTER. His wife just seems to be along for the ride (no pun intended). Rusty himself, portayed here by Ed Helms, is one of the few passable aspects of the movie; he has clearly grown up influenced by his father (Clark, Chevy Chase in all of the films) but does bring an interesting sense of insecurity and loving for his family. It is just a shame he was not given a better movie to play this role in. There are a few laughs to be had from Audrey's husband, portrayed by Chris Hemsworth (Thor from the Marvel Cinematic Universe) but even he becomes a one-joke character by the end of his scenes. In many ways, Hemsworth's role feels like an attempt at a replacement for Randy Quaid's Cousin Eddie, a role that never can and never will be duplicated by another actor.
The overall tone of the movie just becomes one blur of slapstick, cursing, and physical humor that would be in any other generic comedy of the day. And since the characters are one-dimensional stereotypes, we do not care about them and quickly lose interest. Every over-the-top sequence tries to outdo the last. By the time it is all said and done, we are left with a film that bares no resemblance to the original aside from the most basic of premises.
Poor, inconsistent writing does not help the film either. One sequence involves Rusty's wife getting shit-faced drunk in an attempt to impress those at a sorority she once belonged to. She is hung over and dehydrated in the car not long after…. Yet feeling and acting perfectly fine and healthy by the time the scene has ended. The movie feels like it is merely going through the motions in more places than one; the end result is largely devoid of redeeming qualities.
Another problem with the film that has not been mentioned by other reviewers is Mark Mothersbaugh's musical score. I love the work this guy does in Wes Anderson's films (not to mention I watched Rugrats religiously as a child) but the score he has composed for this film is dramatic and melodic, and does not at all suit a comedy. The filmmakers hired one of the best score composers in the industry, but they got one that was totally wrong for the film in question.
Don't go on this Vacation. The one-dimensional characters and predictable, cliché-ridden story do not do it any favors. This is a generic, bland R-rated comedy that would have been better (but not by much) without the Vacation name attached. This is the reason I am always weary of old franchises being revived after long periods of dormancy; capturing the essence of the classic originals is next to impossible. If you want to go on a trip to Walley World, go watch the original film. Aside from a few chuckles here and there, the film fails to accomplish anything, and is a stain on a once great comedy franchise that would have been better off without any new installments. No one had as high of hopes for the new Vacation as this moviegoer, but at the end of the day, I cannot recommend it.
DISCLAIMER: All images in this review are the property of their respective copyright holders. For promotional use only. All rights reserved.