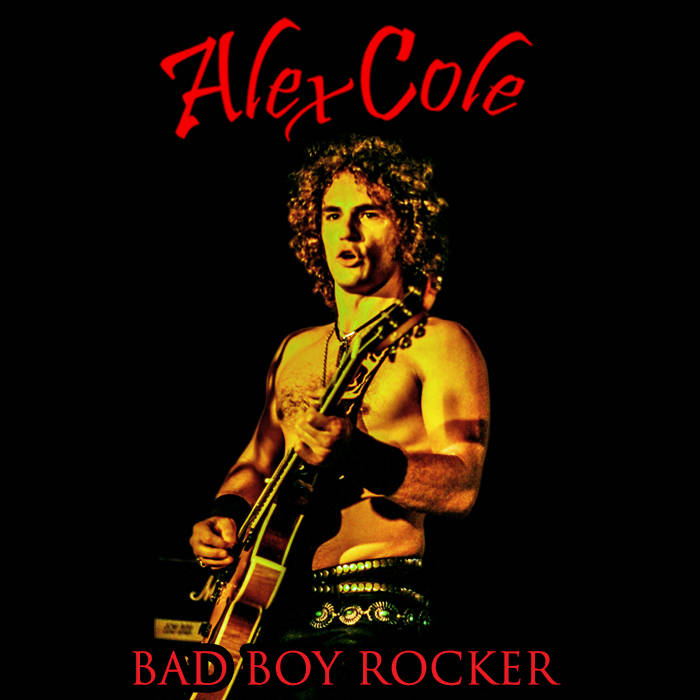 Italy's Alex Cole is a retro rock guitar sensation on the rise. Leading his own retro rock revolution, his music has garnered attention from fans and publications in numerous countries. Paying homage to rock and roll's best, but bringing his own thing to the table, this is one rock guitar sensation you are going to be hearing about for years to come.
Inspired by artists like AC/DC, Ted Nugent, ZZ Top, and Van Halen, Cole has already begun to lay down a musical reputation, winning over fans and critics. Young and old alike have been impressed by the rock style of Cole's music, and with the release of his album, Bad Boy Rocker, more rock and roll fans are due to discover what he brings to the table musically.
Cole has stated in countless interviews that he is not content being part of a tribute band or anything of the like; the release of Bad Boy Rocker has become his musical statement to the world, declaring that he is here, and rock and roll is far from dead. In no time at all, if you are a fan of classic rock, hard rock, or classic heavy metal, chances are you are going to want to jump on the bandwagon and be a part of this retro rock revolution yourself!
Bad Boy Rocker is a fantastic classic-style hard rock album. The influences that Cole has are all over the rock and roll spectrum, and he beautifully blends them with his own sound to make for one of the finest hard rock albums of recent years. From bluesy riffs to the hard, heavy, and fast, this album gives fans the best of all worlds. If you have ever considered yourself a fan of classic rock or hard rock, this fellow rock and roll fan assures you that there is going to be plenty here for you to enjoy.
Reading my review is likely the first time you have heard of Alex Cole. It will not be the last. Anyone who says rock and roll is dead has not yet given Alex Cole's Bad Boy Rocker a listen. Give this one a chance, and you are going to be surprised by what you hear in the best of ways. Every now and then a surprising release comes along and takes the rock world by storm, and with the release of this record from Alex Cole, perhaps he will finally get the mainstream recognition in the world of rock that he deserves. Highly recommended for all classic rock/hard rock fans!
https://www.youtube.com/watch?v=OHfMc0XrAug