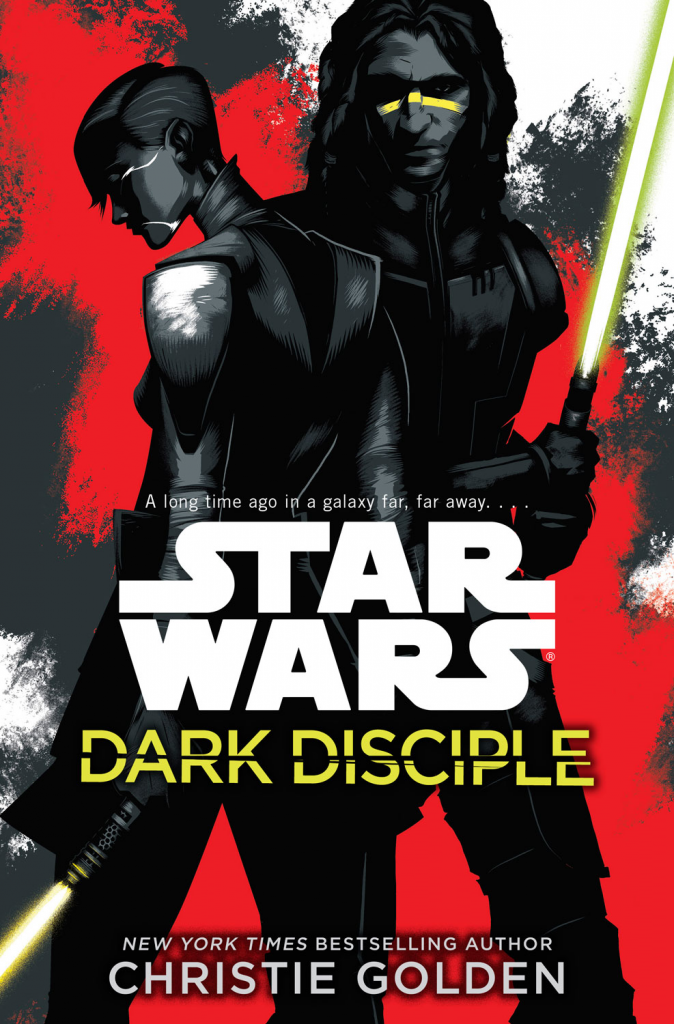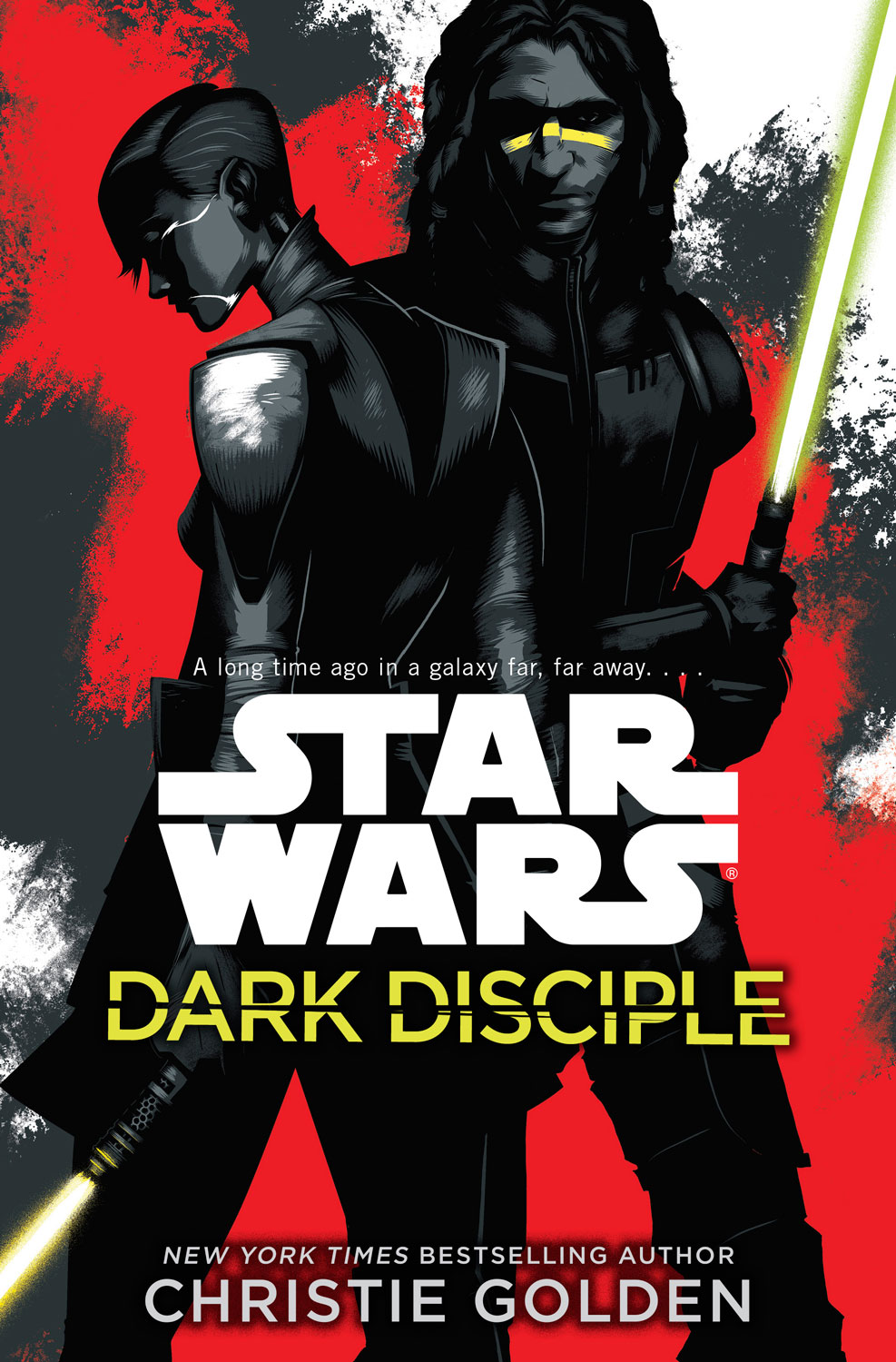 One of the biggest disappointments to Star Wars fans around the world was the premature cancellation of the Clone Wars animated series that ran for multiple seasons on Cartoon Network. The show was cancelled before a number of story arcs for the Clone Wars could be animated and brought to life, much to the disappointments of fans.
Fortunately, Lucasfilm/Disney/etc. decided to continue the series in the form of a multimedia project, including posting episode animatics online, doing some graphic novels, and in the case of a gripping storyline that was to be near the end of the series, create a full-length novel.
Dark Disciple, written by Christie Golden, is the result of those remaining Clone Wars scripts and bringing them to life in a new medium. It is good to see these stories resurrected, and at long last, released for fans to experience.
Dark Disciple is set not long after the Clone Wars animated series, but prior to Episode III – Revenge of the Sith. The war is still raging on, with mass civilian casualties coming under the leadership of Separatist leader Count Dooku. The Jedi Council reluctantly agrees to formulate a plot to assassinate the ruthless Sith Lord, sending Jedi Master Quinlan Vos to form a partnership with Dooku's former Sith apprentice, Asajj Ventress, who has since turned to bounty hunting. Vos agrees to the mission, but to complete it, he will have to turn down a road from which there may never be a return to the life he once knew.
This is an intriguing story, and one that fans are definitely going to enjoy checking out. The Clone Wars animated series being cancelled abruptly was a disappointment to fans, but it is good to see a story arc like this, which was far too good to waste and not release outright, see life in another medium. With the more mature aspects that arise in this novel, it is hard to see how this could have made for a series of animated episodes. While not a perfect novel, it is a solid addition to the new Star Wars canon and one any fan will enjoy reading.
One of the most interesting characters introduced and expanded upon in the Clone Wars animated series was Asajj Ventress (technically she was introduced in the old Tartakovsky Clone Wars show) but naturally, like so many characters, she never really got the proper send-off. The novel here keeps in line with the series, and gives her one last story arc that truly lets her character shine, alongside Quinlan Vos, a character who had his share of interesting times on the television series but that were too few and far between.
The novel packs in plenty of interesting action and gripping drama, even if the storytelling and narrative do get a little sloppy in a few places. Golden's writing style keeps the chapters short and to the point, which is a major plus for this Star Wars fan. After reading this story, I would definitely be willing to read further Star Wars books from Golden, should they be released.
That said, the biggest issues I had with the story are, mainly, the short time frame in which it is set, and knowing what comes after. As such, you know Vos and Ventress are doomed to failure, but there is still some satisfaction in seeing things play out despite that. Familiar faces make a comeback, and Golden clearly understands and captures the personalities of the characters; something not every Star Wars author has succeeded in over the years. That alone is reason to recommend the story.
With a new Star Wars movie on the horizon, this is a great time to go back and check out this story, which wraps up tales begun in the Clone Wars animated series in fine form. Dark Disciple is not a perfect novel, but it is still one worth visiting because it wraps up some loose ends from the animated series that never got to see the light of day on the airwaves due to the premature cancellation. That said, Dark Disciple is highly recommended reading for any Star Wars fan!
Star Wars – The Clone Wars Legacy Official Homepage