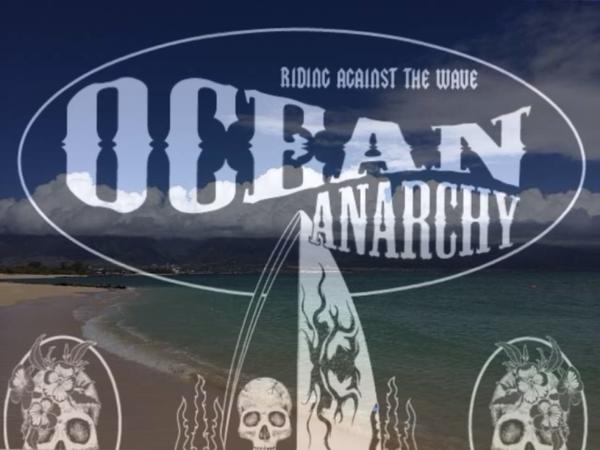 Are you new to ICJUK and do not know what inspired Claire Jane Vranian?  Let us start at the beginning and you will see just what the ICJUK is going on!   After moving to America, Claire Jane worked several years in the special make-up effects industry in Hollywood.  Surrounded by every genre of artistic creativity; Painters, sculptors, designers and even the actors influenced her life each and every day.  "Being enriched by this, I learned not only to begin my own business, but how to create and inspire women and men alike through my designs.  When wearing an ICJUK design, I want you to feel confident and enjoy the feel of the inspiration.  I designed and made my first handmade wearable art handbag for myself in 2009 and received such an overwhelming response, I started creating custom orders for family and friends.  Kristine Elliott, wife of Joe Elliott, lead singer of Def Leppard, requested a couple of my handmade creations.  Joe then mentioned he would love to have something to wear on stage, so I designed him a tee .  He came to Las Vegas to do a guest appearance with Cheap Trick for their Sgt. Pepper tribute show and Joe debuted the first ICJUK tee that night.  That really inspired me to create more designs and it just took off from there."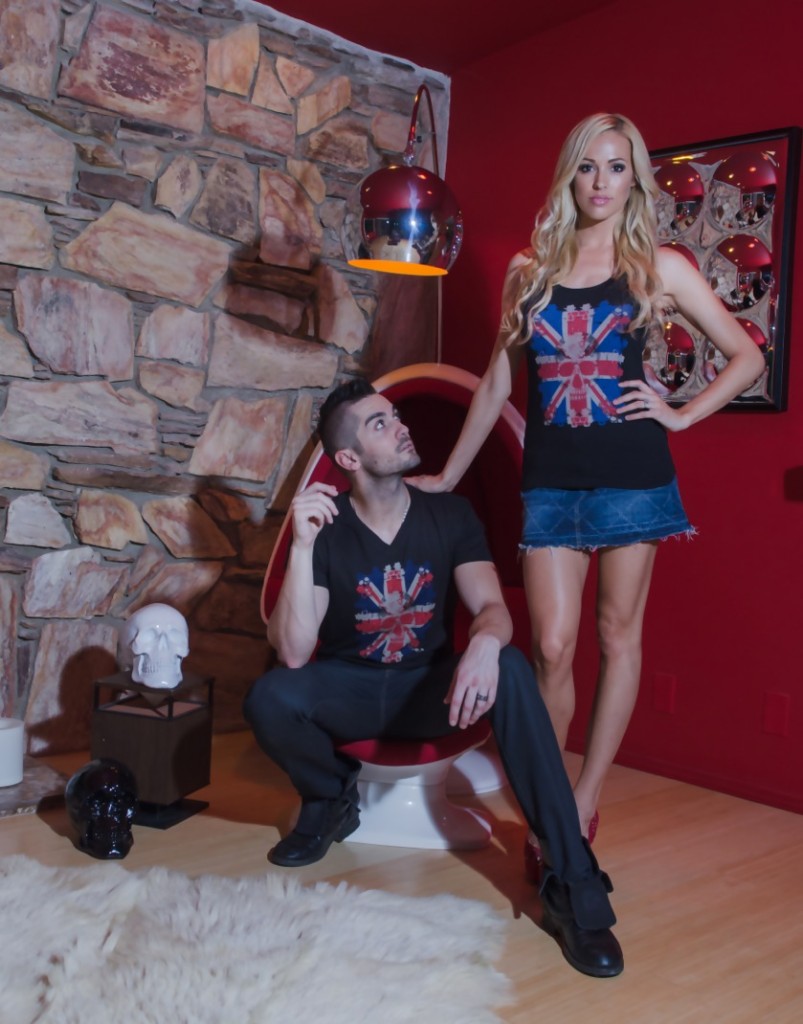 ICJUK is a luxury designer label of Rock and Roll Tees, exclusive handmade one of kind wearable art & accessories.  These exclusive designs are only found on icjuk.com.  They are not massed produced and are made in the USA using lead free water based inks with a discharge printing process.  Due to the nature of this printing process each item varies in colors and makes it an individual one of a kind print.  Each design is a limited edition print and designed by Claire Jane.  Las Vegas bills itself as 'The Entertainment Capital of the World'. Famous for its mega-casino hotels who have had entertainers from all genres cross their floors and stages throughout the years.  Vegas is one of the top three leading destinations in the United States and is now becoming well known for fashion and the fashion industry.  The Las Vegas resident, Claire Jane, was chosen as Zappos New Emerging Designer in 2012.  "Yes I was thrilled and humbled to be chosen.  It's strange as most people do not realize I live here in Vegas.  I guess it's my accent," she laughs.
ICJUK has cloaked and accessorized numerous names in rock royalty.  Ann Wilson conveyed her style at the 2014 Elton John OscarParty with a one of a kind handmade feathered handbag as well as Amy Grant and Christine Weitz with their custom feathered handbag creations.  Mary Wilson of The Supremes is pure pagentry in an ICJUK hair fascinator brilliance.  The census of rock monikers befit the approvals of Jimmy Page, Carmine Rojas, Phil Soussan, Mark Goodwin, Derek Bramble, Orianthi, David Lowry, Nikkole Hall, Cali Tucker, Tyler Bryant, Jeff Timmons, Rob Balducci, Scot Coogan, Lyric Dubee, Bill Leverty, Stuart Revnell, RyanMcGarvey, Beau Hodges, Matthew Slater, Tal Bergman, Yogi Lonich and British Consulate; Chris O'Connor.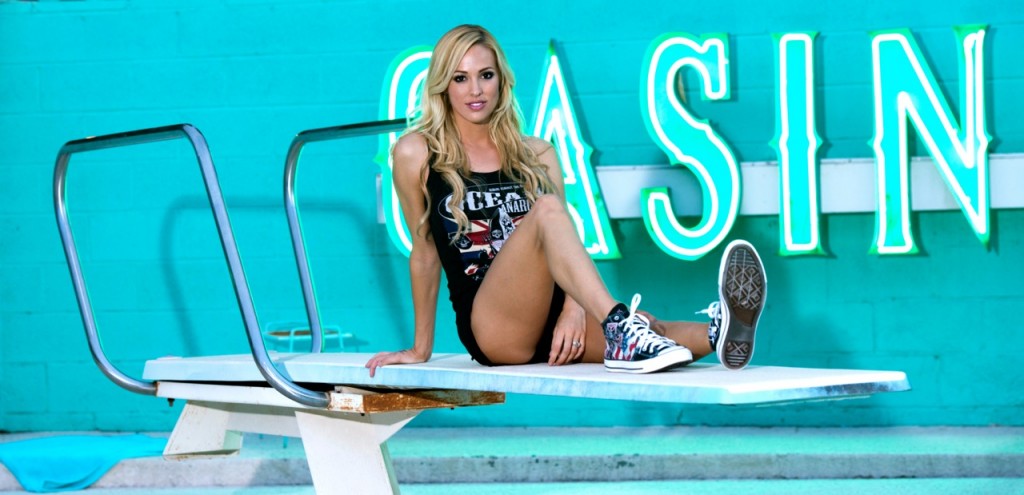 The most recent creation from the artist is a collaboration of the minds so to speak.  Friend and business partner, Kirk Beeton, known as 'The Captain', first told Claire Jane her designs would look fantastic on swimsuits and beachwear.  Agreeing this was a definite and fabulous idea, the next vision was sparked when The Captain was to 'bring a spring upon her cable' with the name Ocean Anarchy.  "Of course we were back and forth with a few different names when we began talking about the line again.  One day, The Captain said 'how about Ocean Anarchy'?
   I said I love it!  It's perfect because I'm British; we're in the desert; there's no beach; there's no ocean; it's complete anarchy.  After researching to be sure no one else had the name, we trademarked it along with our slogan 'Riding Against The Wave' as well as our logo which, of course, is now on our tees."  It was 'sail ho' and 'rock & roll' as the creativeness began for the new line.
As she stands in front of a massive square marble topped table, the artist and designer is observed meticulously hand applying Swarovski Crystals to one of her tee designs.  "Originally on the first Ocean Anarchy design I put the British Flag with the Devil Poseidon Twins that actually look like strippers," she grins.  "It gives that Vegas feel to it as they are wearing high heels.  I also gave them wings  just because I like wings; as they represent freedom in lots of things I do."  When asked about the latest designs for Ocean Anarchy, she replies that she wanted something a bit diverse yet remaining true to ICJUK and OA style.  "I didn't want to put the British Flag on the new release, so I designed a surfboard with the OA logo and skull along with a variation of the Devil Poseidon Twins in a Yin and Yang on the sleeve.  These  mermaids are the cousins to the Devil Twins," she laughs.  "You know, Good versus Evil, but they are mermaids.  You can spot the difference in them as 'Good' has wings and a floral crown while 'Evil has horns and no wings," she says with a sly grin.  "It's all in fun.  I just want to have a good laugh with it and have everyone enjoy wearing it.  Just like our slogan 'Riding Against The Wave', which is across the back of the new tees,  most people take things and life too seriously and this is just a bit of fun; especially since we're not near the water at all."
Timing couldn't be more than the perfect storm, so to speak, as ICJUK was synchronous in another release with Custom Kicks, Chucks or Converse by official name. ICJUK teamed with Trea dy, a company in Los Angeles, that will print your favorite ICJUK design on a pair of hi top or low top Converse.  "The shoe concept was a side project that just happened to be simultaneous with the release of the new line, which was exciting for me to present them both.  These are a wonderful addition to my existing line of rock and roll wearable art."  These made to order shoes as well as the first Ocean Anarchy tee has already been seen on stage.  Elliott himself has also been spotted wearing more ICJUK designs during the current 2015 World Tour.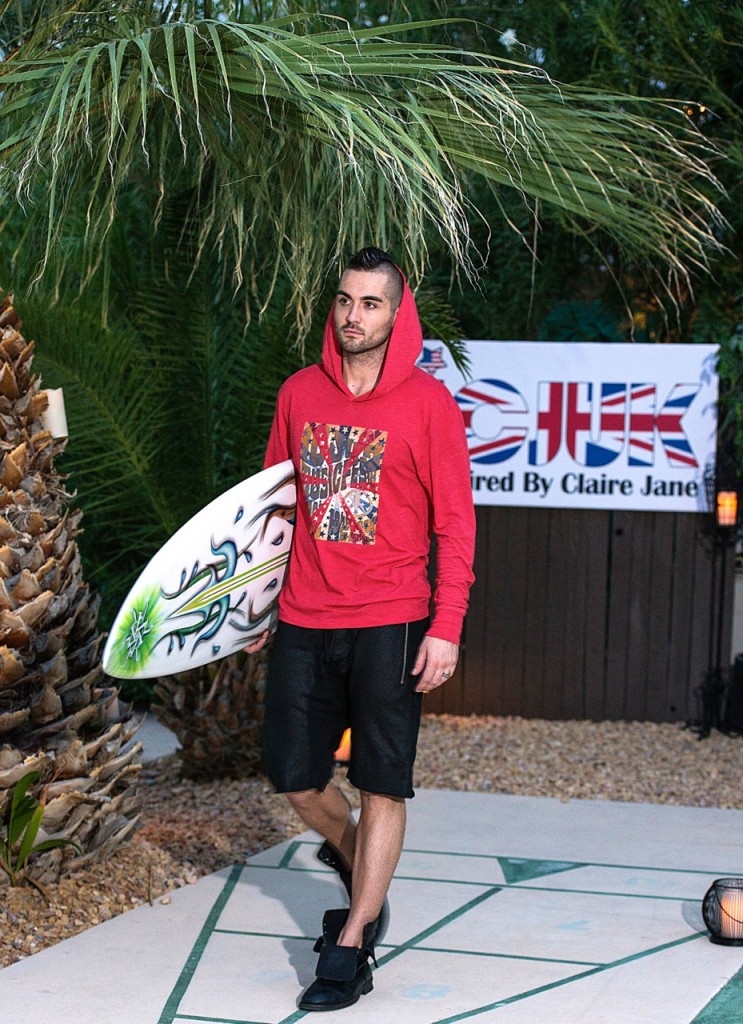 As Def Leppard kicked off their tour April 15 in Canada, the International Guitar, USA Flag Cross & Skull along with Slow Ride designs have rocked stages across continents.  "I am very appreciative that Joe does enjoy wearing my designs on stage.  I could not be more thankful and proud.  What a tribute that is in itself," declares Claire Jane.  Def Leppard takes to the ocean in January 2016 with Hysteria on the High Seas and when asked was this another greatly timed project, she stated no, it was a bizarre coincidence.  "The Captain and I began discussing the swimsuit and beachwear line well over a year ago, before anything was ever mentioned about Leppard ever doing a rock cruise."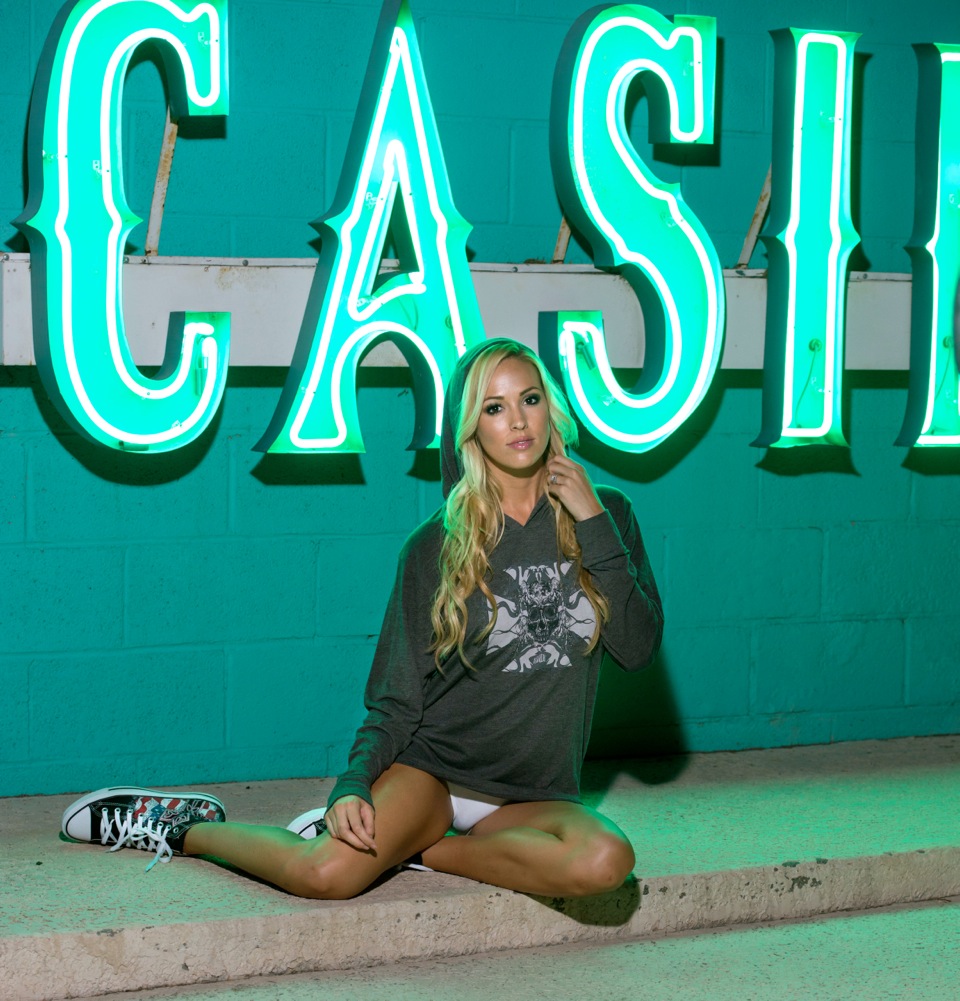 Ocean Anarchy tees, tanks and hoodies are just the beginning for this new line.  Claire Jane and The Captain plan to include more than just apparel for OA in Spring 2016.  Expect the long awaited swimwear in multiple styles along with board shorts, street wear, as well as beach towels and shades while you catch some rays.
 ICJUK invites you to cause some anarchy along the way and join in 'Riding Against The Wave'.
Tweet with ICJUK at:  @ICJUK
Instagram ICJUK at: @ICJUK
PHOTO CREDIT:  Harold Mountain / JustAFan Photography 
Photos ©2015 ICJUK/Ocean Anarchy- used with permission- All Rights Reserved
ICJUK and OCEAN ANARCHY Logos © and ™  ICJUK-  All Rights Reserved