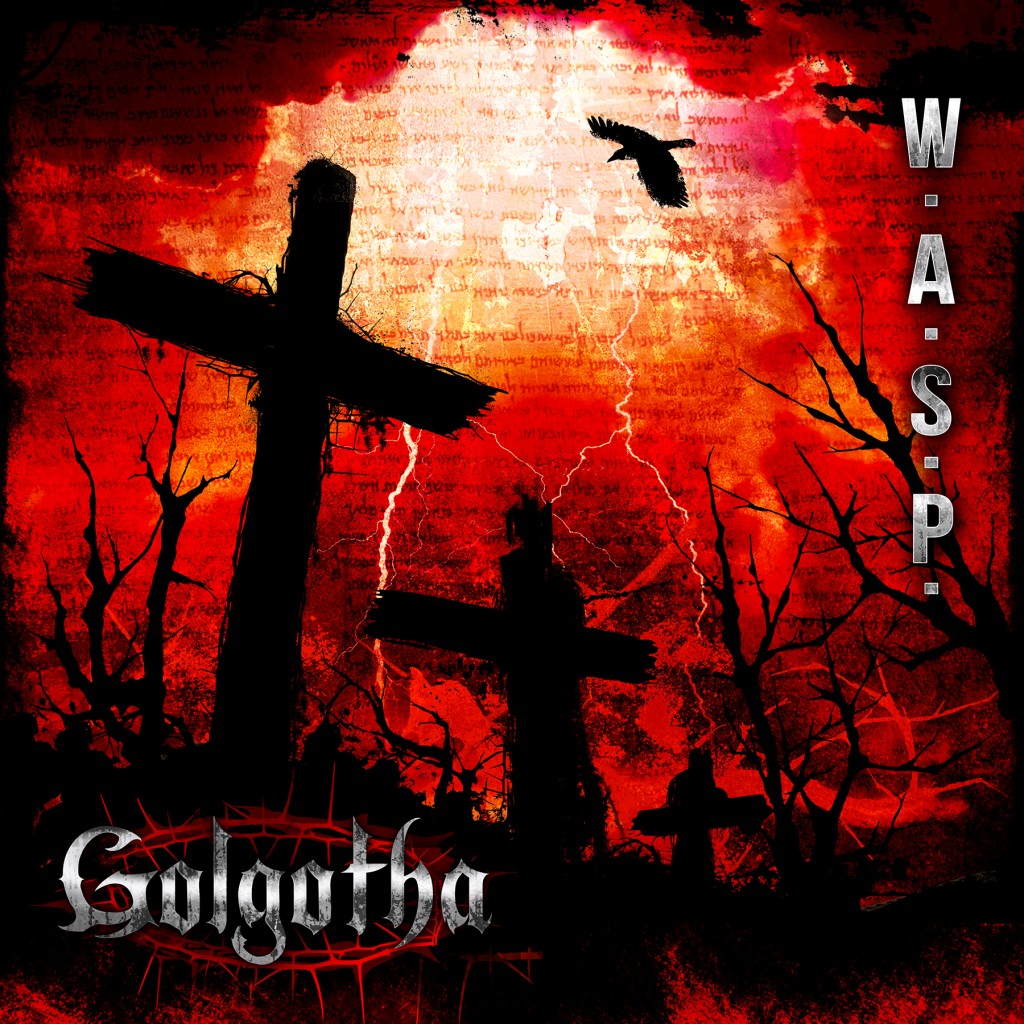 It has been six years since we last heard from WASP; 2009's Babylon was their most recent release. Over the years, for Blackie Lawless and company, it has been a long and interesting ride. Ever since releasing their debut album way back in 1984, the band has experimented with a variety of sounds, and featured some of the top players in the hard rock and heavy metal world, all the while incurring the wrath of Tipper Gore and the PMRC, which ironically only served to increase their popularity and infamy.
Golgotha is the 15th studio album from the classic hard rock band, and features the long-lasting lineup of Doug Blair, Mika Duda, and Mike Dupke; Dupke actually left the band not long after the recording of the album.
It has been years since the release of a new WASP album, so fans have been eagerly awaiting this one, curious about what the band would be unleashing. This is a band who has been all over the spectrum when it comes to hard rock sounds, and they have managed to maintain a strong fanbase to this day.
Perhaps the best thing I can say about Golgotha is that Blackie Lawless is still sounding like Blackie Lawless. From the first moments of the opening track, his trademark vocal style is instantly recognizable. The voice of WASP is alive and well, and strong as ever.
This WASP lineup (which is no longer intact due to Dupke leaving after these sessions) was the closest thing WASP ever had to a true consistent lineup, and it was one that had proven themselves on many of the recent records. Golgotha feels like a culmination of these efforts, with all of these musicians putting forth their best effort. Even three decades after the WASP debut, everyone under the banner is still at the top of their game.
With some songs more lengthy and ambitious than one would expect in this day and age, Golgotha proves to be a surprisingly diverse and pleasing WASP record. The first few WASP albums back in the 80s proved to us that these guys were a great, heavy band that could rock with the best of them, while later releases showed a more progressive and melodic side. Golgotha brings some more modern elements into the mix, and while it is almost a little too ambitious at times, that is not necessarily a bad thing. This is a diverse record, beautifully spanning everything from the hard and heavy, to the gloomy and melodic. Fans of Blackie Lawless will be proud to see their favorite frontman back in action, still sounding great, backed by one of his greatest and longest lasting band lineups.
Golgotha is a fantastic record; it is not likely any of us were expecting a new WASP release, but the end result does not disappoint! Fifteen albums later, Lawless is keeping WASP alive, and in fine form too. Golgotha, naturally, will make a fine addition to any classic hard rock/metal collection!