It has been a quarter century since Trixter released their self-titled 1990 debut album, but Paramus, New Jersey's finest sons are still going strong, recording and playing to audiences all over. Grunge and alternative rock's rise in the 90s may have prevented the band from getting the full-on mainstream acceptance that they deserved, but it certainly has not deterred this quartet from continuing to do what they do best, having reunited in 2007.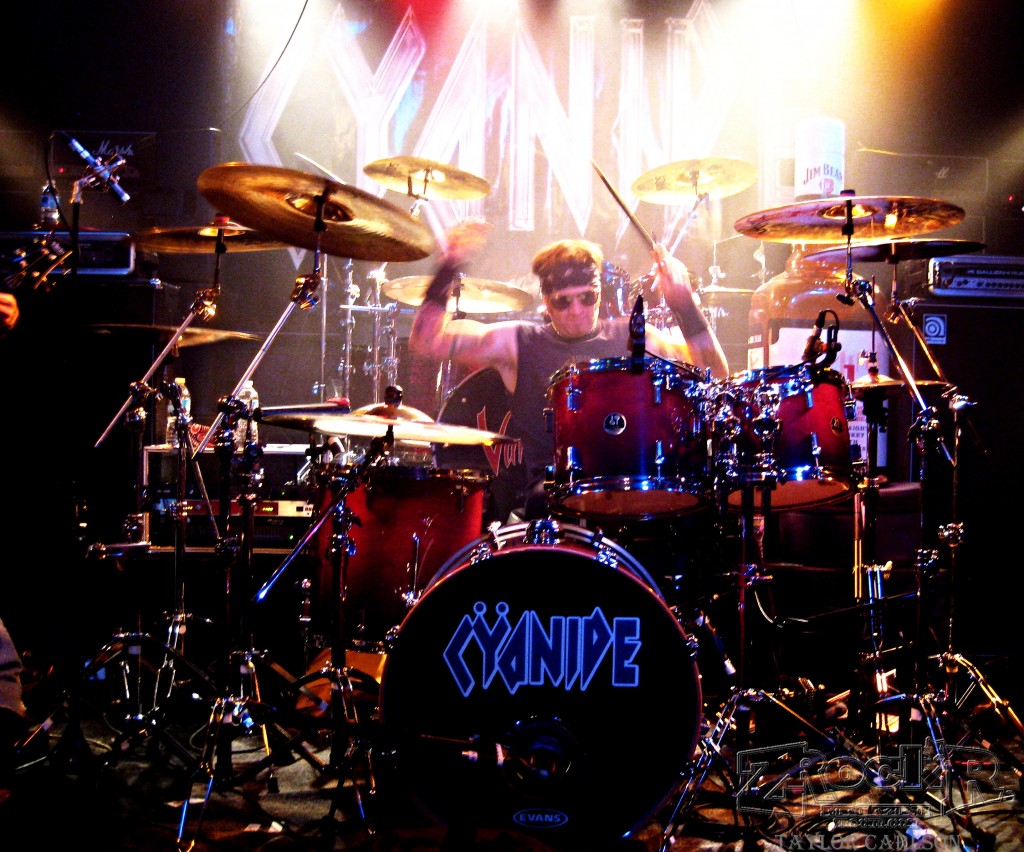 This was a night at Vamp'd long awaited by many a fan, and naturally, I myself was no exception to that rule! Kicking off the evening's entertainment was Cyanide, one of the best bands on the Vegas scene. Imagine cryogenically freezing a band from the 1980s Sunset Strip scene, unfreezing them three decades later, and not bothering to tell them that the trends have changed in the world. That pretty much sums up Cyanide perfectly! The quintet, fronted by Robert Hussey, is truly the second coming of the glam and sleaze of the Sunset Strip. This set paired the band's original compositions from their debut album Lethal Dose with a number of choice covers, with songs by Motley Crue (including songs from the John Corabi album!), Queensryche, and even a classic hit from Loudness, who the band will be opening up for later this month! The band's stage chemistry and humor spliced with the best in 80s-style rock makes them one of Vegas' finest groups, and one it is always a pleasure to see in concert.
And then of course, came Trixter! According to the band, this was their first time playing a Las Vegas show in 20 years, although I had seen vocalist Pete Loran as a Sin City Sinners guest out here a few times. Trixter accomplishes that rare accolade in that they still have all of their classic members; quite the feat for any band to accomplish! The group recently released a new studio album, Human Era.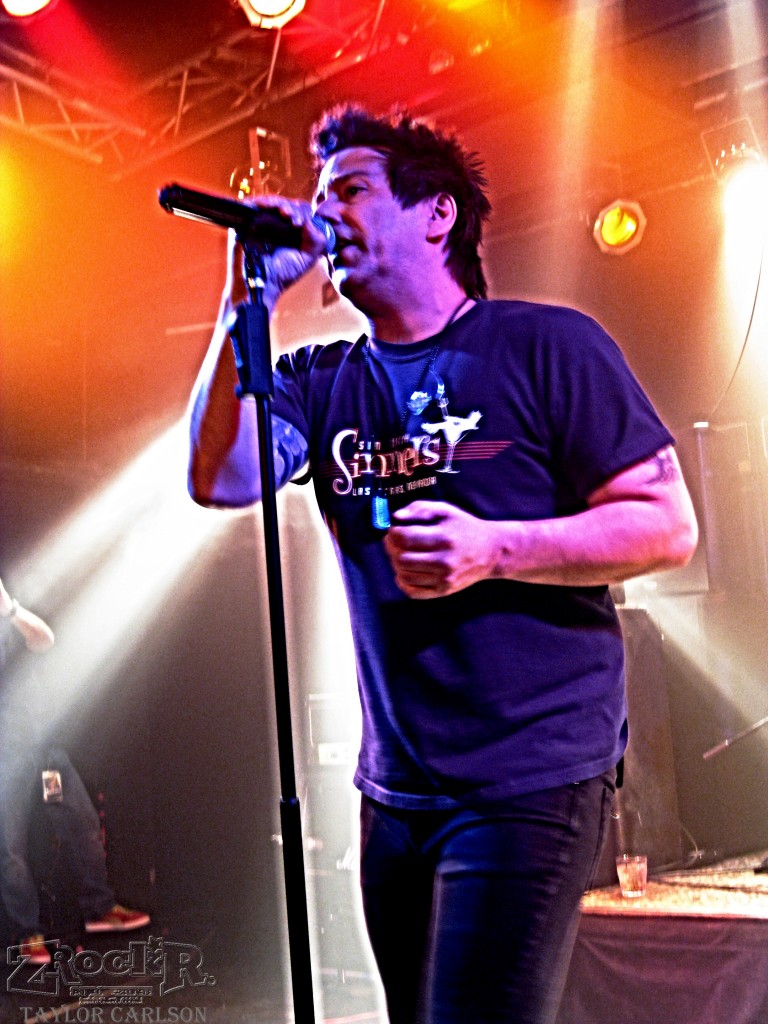 Trixter is that rare band that has actually gotten better with time rather than degrading. This is because the group has further developed a sound all their own over the years and created new material that is all the more their own, as opposed to their earlier albums, which tended to be more formulaic of the sounds of the era, albeit still satisfying in their own way. I give major credit for the band for not only still together again with all four of their classic members, but also for being able to make and record new music that is fresh and appealing.
Trixter's live show here kept things simple and to the point, with no over-the-top theatrics or visual gimmicks; it is just four guys on a stage, rocking out, doing what they do best. That is not to say we did not get our share of visual highlights, including Steve Brown playing a guitar behind his head at one point! The group clearly had a sense of humor about things as well; you can tell that there is a definite sense of camaraderie and chemistry amidst the quartet, and that these guys actually like each other. Sometimes in a band, that can make all the difference.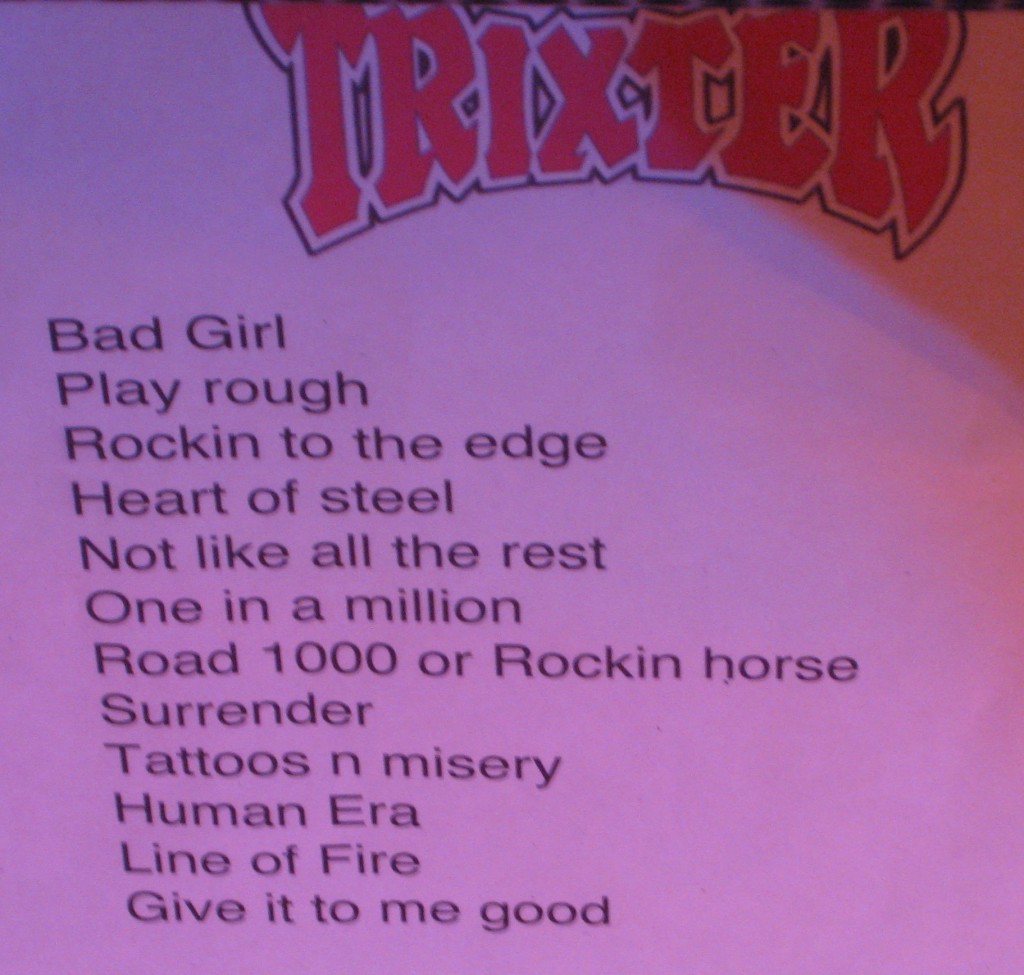 The setlist assembled by the band for this show got the job done and then some. Of course there is the obligation to the classic 1990 hits "Give It to Me Good" and "One in a Million," which were played. But the real highlight here was the band performing the newer songs from their most recent studio albums, showing just how much they have progressed over the years musically. New Audio Machine and Human Era are both superb releases, and got their just dues in this setlist. Hearing the old and new cuts alike satisfied these fans.
The real surprise of the night came in the form of an unplanned encore in which Andrew Freeman (Raiding the Rock Vault, Last in Line) and Johnny Dee (Britny Fox) joined the band on stage for a Van Halen cover, closing out the evening in the best of ways! Trixter is a band that knows how to command an audience, and their presence here on this evening proved it beautifully. These special guests and an unplanned encore were the perfect way to top it all off. Personally, I would loved to have heard the band do more cover songs, as they had recorded an album of them in the mid 90s, but that is a small issue in the grand scheme of things.
Trixter still sounds great and is releasing and performing the best music of their career. Likewise, Cyanide did a damn good job kicking off the festivities. Trixter's new record and live show are both worth checking out and exploring for any fan!
PHOTO CREDIT:  Taylor Carlson for ZRock'R Magazine 
Photos ©ZRock'R Entertainment, LLC- ALL RIGHTS RESERVED