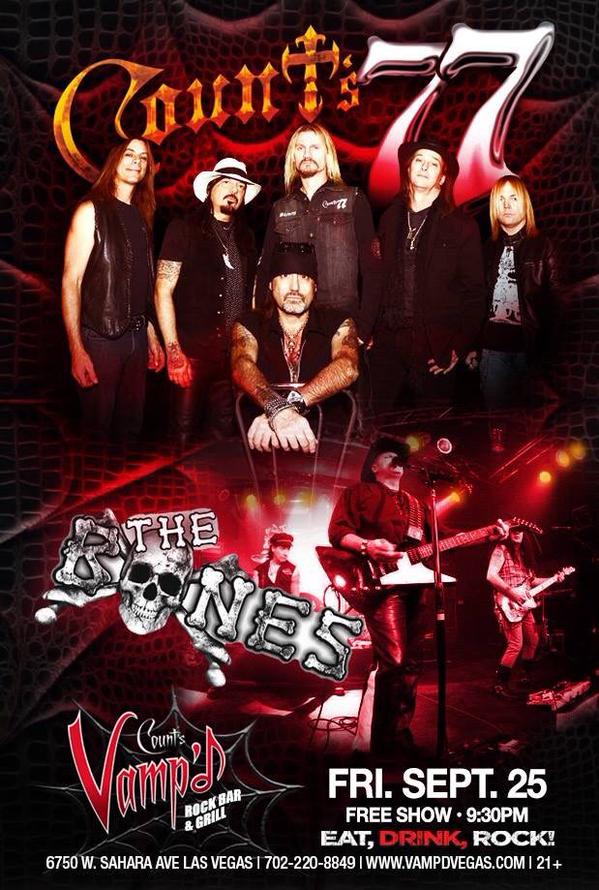 For one fine evening of rock at Count's Vamp'd, the Bones and Count's 77 united, bringing Vegas rock and roll fans a unique experience of two wildly different but no less satisfying bands. It was a packed house with this talent lining the Vamp'd stage!
The Bones is not the most immediately recognizable name on the Vegas rock and roll scene, but these guys definitely bring something to the table that no other band does out here; something that has made them one of my favorite Vegas-based acts over the course of the past several years. Fronted by vocalist/guitarist Patrick Vitagliano, the group lineup has changed a few times, but on this evening included guitarist Jeff Duncan (Odin, Armored Saint), bassist Scotty Griffin (LA Guns, Sin City Sinners, Ratt) and drummer Shon McKee (Stoney Curtis Band). Even if you are not familiar with the Bones, odds are you have seen some of these guys in other bands.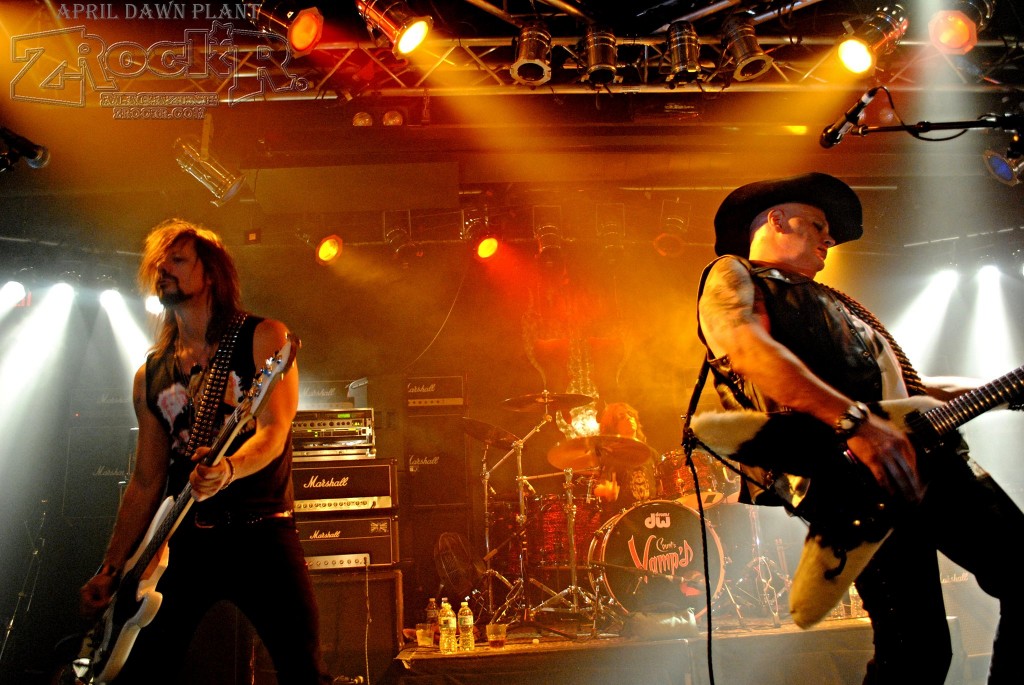 So, what are the Bones all about? With Vitagliano proudly lauding this show as "60 minutes of your life you can never get back," you know right away this is going to be something completely different than what you are used to seeing on the Vegas music scene. The band also proudly proclaims to perform "the worst songs of all time," namely overproduced, cheesy 80s pop songs, which the band reinvents, in a stripped down, raw and punky style. Despite being largely the antithesis of what these songs originally were, the reinvention works. And it is a whole lot of fun to listen to.
The band also began branching out into the recording of original material as well. The group has a unique "power pop" sound which I have likened in the past to a harder and heavier Cheap Trick. With diverse and often amusing musical themes, this is something that has helped the band to stand on their own and develop a substantial following in Sin City.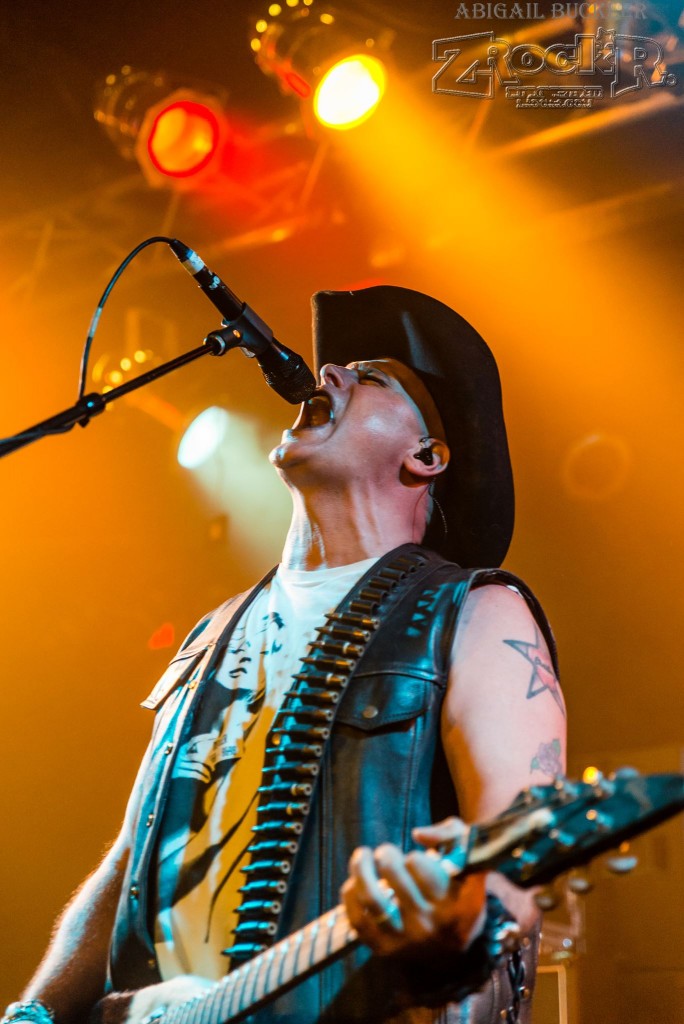 There have been some lineup changes here and there, but this does not stop the Bones from stealing the show on a live stage, regardless of the audience and where or when they are playing. This Vamp'd gig, opening for Danny "The Count" Koker's band Count's 77, was one of their best to date, beautifully combining covers, originals from their debut album, and even a handful of new tracks that will appear on their forthcoming third CD. Musical prowess and a wicked sense of humor are difficult to combine, but these guys have a way about them of making things happen.
Whether playing one of their growing array of originals, or radically transforming something like Sly Fox's "Let's Go All the Way" or Modern English's "I Melt With You," this is a group that always has the audience's attention. On stage at Vamp'd this night was certainly no exception to the rule; you can tell the band is garnering an even larger following as the times progress. When you go this far off the beaten path on the Vegas music scene, rather than mimic every other band and do the same obligatory 80s rock/metal covers, you definitely get the attention of the fans that are looking for something new and interesting. This is why the Bones succeed, and why their live sets are loved and respected by all kinds of fans in Sin City.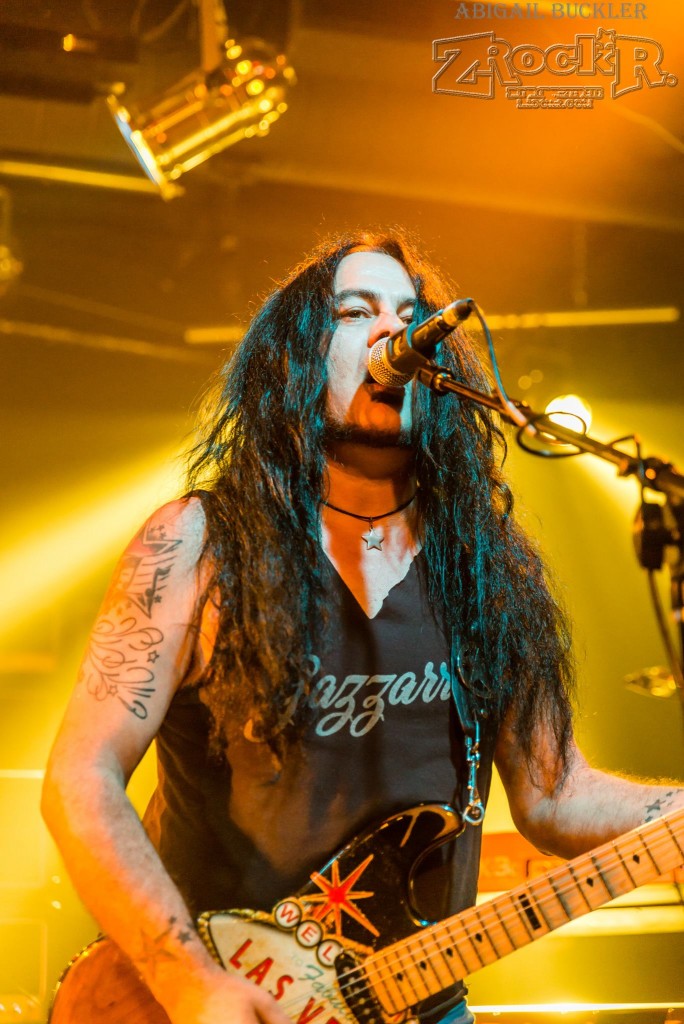 It was great to hear the band opening up for Count's 77, in what was easily one of their best live shows to date. This fan will be first in line for the forthcoming third CD from the band, which I am sure will be worth picking up upon its release before the end of the year. If you are tired of the same shit on the Vegas rock scene, the Bones will be proud to take away an hour of your life you can never get back. And let me be the first to say, you will not want it back!
NOTE: This video is NOT from the exact gig being reviewed, but does give fans an idea of what to expect from the band's live performances.
PHOTO CREDITS:  April Dawn Plant and Abigail Buckler for ZRock'R Magazine
© ZRock'R Entertainment, LLC-  ALL RIGHTS RESERVED
Video from YOUTUBE- DC4Rock's Channel