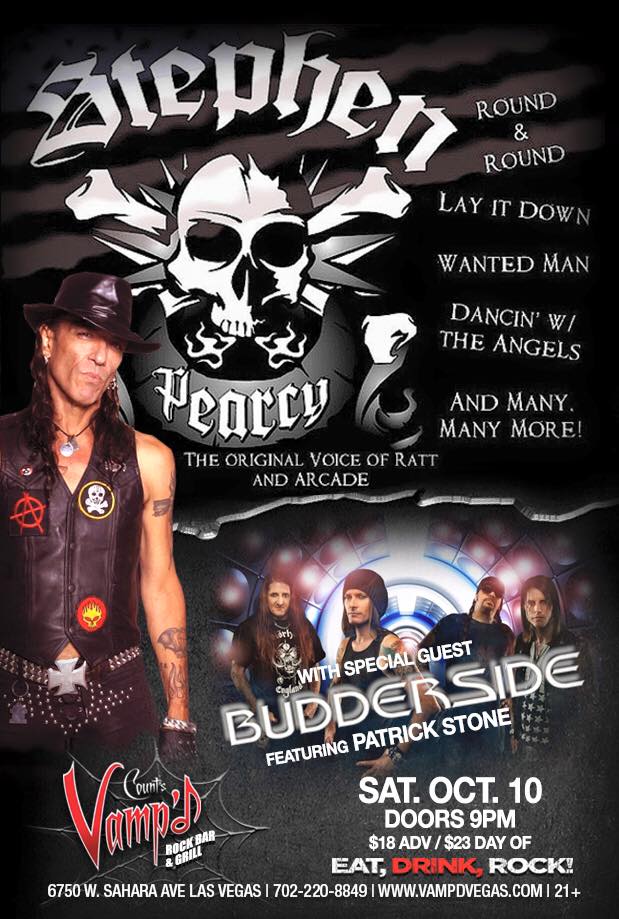 Vamp'd is one of the finest places to catch a rock show in the City of Sin! For years now, they have been booking some of the best rock and roll talent – local, national, and international alike. This year alone we have had some of the best bands from all over the world, spanning multiple countries and genres alike. Fans, including this one, are delighted.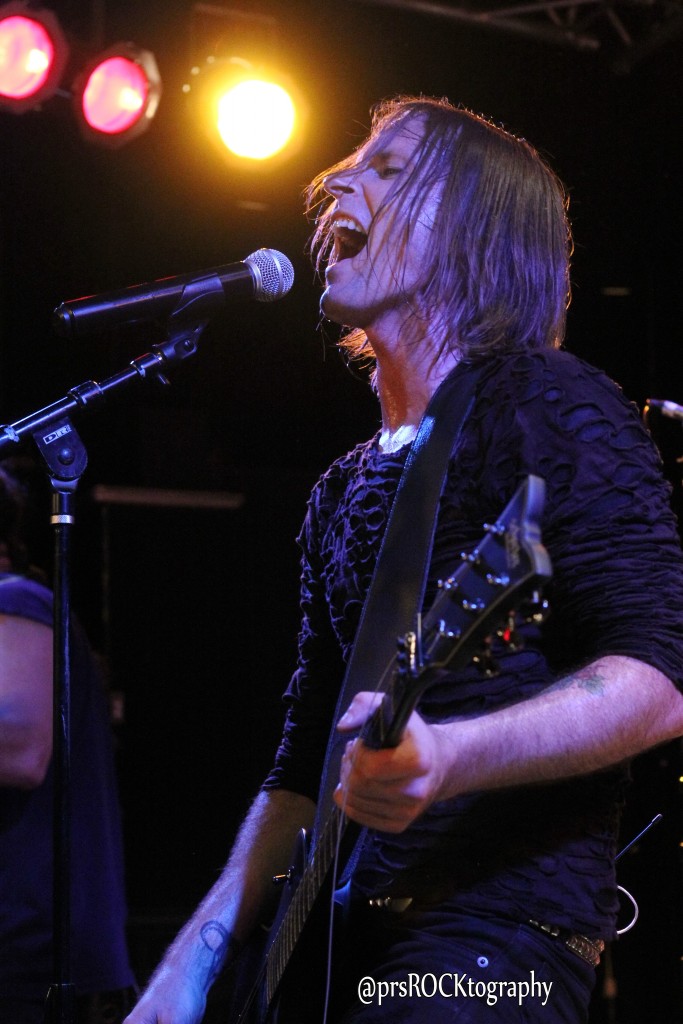 Like most Vamp'd gigs, this one featured a support act prior to the headliner. Opening up the show on this evening was a group called Budderside, who I had never heard of prior to this night. One of the more interesting aspects of a conventional Vamp'd show is that you usually get a support act, and many of these bands can pleasantly surprise you. Budderside definitely falls under that category. The band had a unique sound that had more in common with 90s alternative acts than the other bands that typically play the venue; this helped them to stand out and win this rocker over. The group's original material was certainly their own, and I am looking all the more forward to their eventual releases. Surprise Johnny Cash and Anti Nowhere League covers added some flavor to their setlist as well. This is definitely a band to watch, and I will be first in line to see them again if they return to Vamp'd in the future.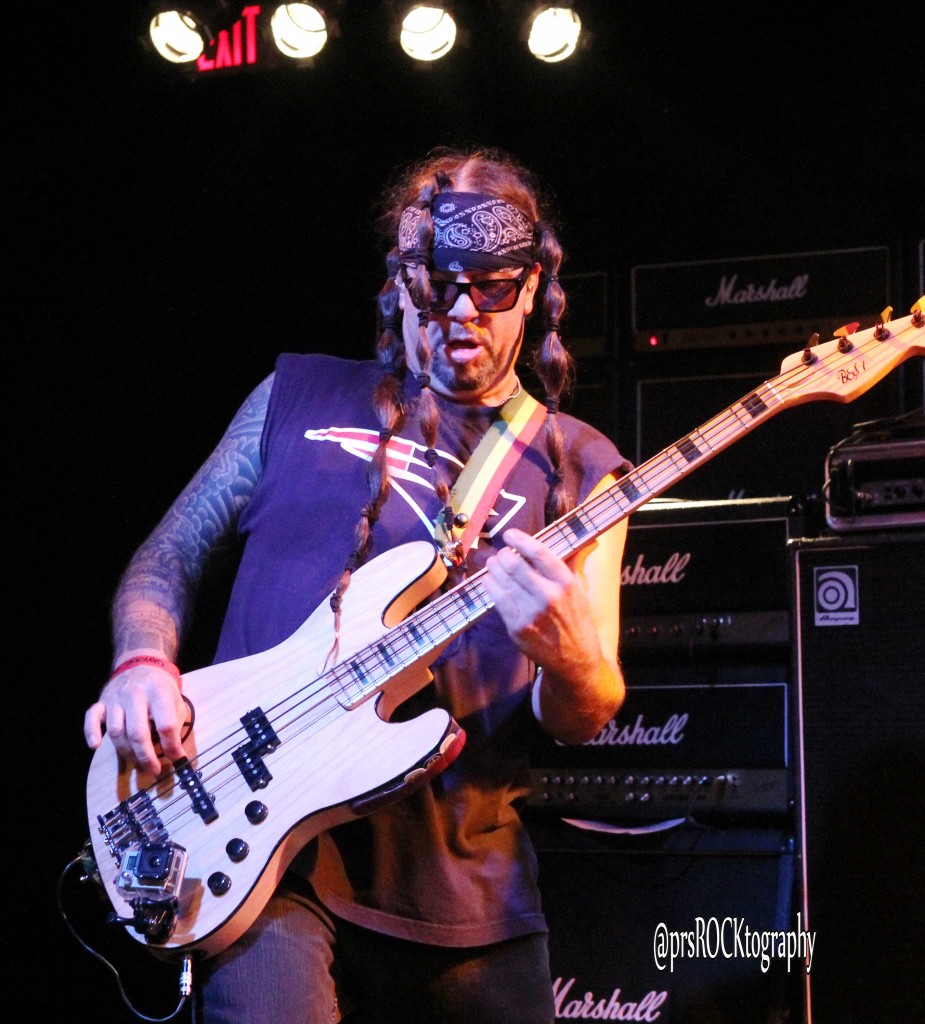 Of course, it is Stephen Pearcy himself that drew these crowds out to the venue. The classic Ratt vocalist is still touring and recording solo material, keeping as busy as he has ever been. In recent years, his solo band has been comprised of guitarists Chris Hager and Erik Ferentinos, bassist Matt Thorne (AKA Matt Thorr) and drummer Greg D'Angelo. Hager and Thorne were formerly members of Ratt in its early "Mickey Ratt" incarnation as well as Rough Cutt, and D'Angelo was formerly the classic drummer of White Lion.
Even following Ratt's glory days, Pearcy is a man who has kept busy. In the 1990s he played in a short lived supergroup called Arcade, alongside Cinderella's Fred Coury. More recently he has been releasing solo albums, with a new one on the horizon in the near future (a number of tracks are already available for listening online). No one loves the classic Ratt recordings more than this rock and roll fan.
Pearcy's solo shows are primarily comprised of a setlist that is dedicated to keeping the old Ratt favorites alive. Usually you will get a couple of surprise tracks, but for the most part Pearcy and company stick to the hits the audience members know.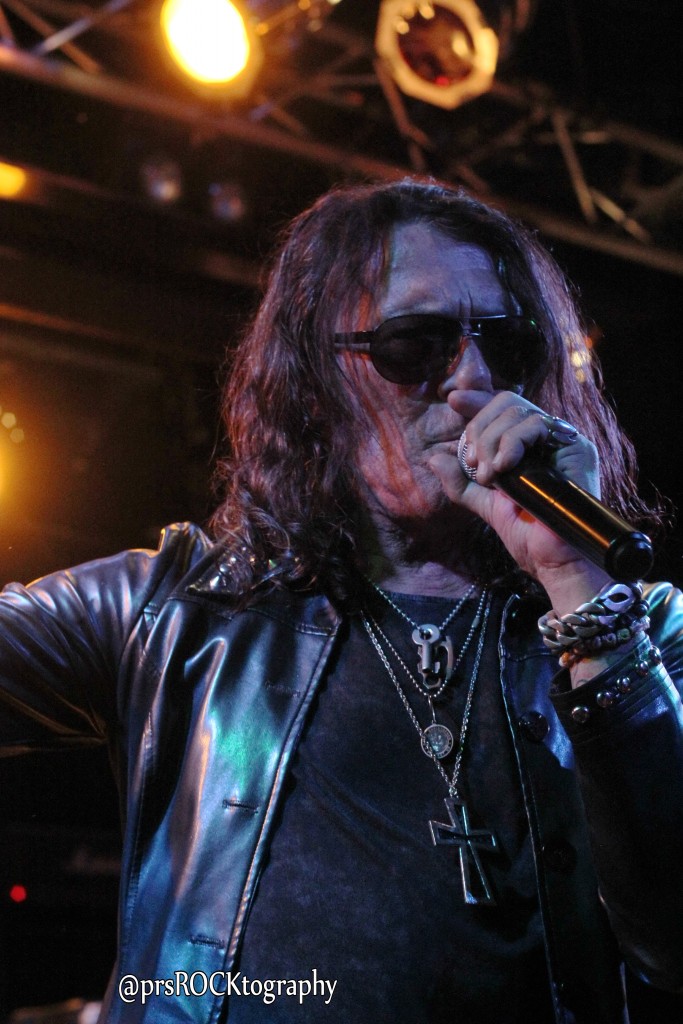 The fellow musicians joining Pearcy are one of the best things about attending one of his solo shows. Hager and Ferentinos kick ass on the guitar, and will keep the attention of any fan. It is tough to find good musicians to do the Ratt classics justice, but these performers are some of the finest that Pearcy has ever had in his company.
The performance from Pearcy himself was, sadly, not spectacular. People have bashed Pearcy in recent years claiming he can no longer sing these songs as good as he once did. When he is making an effort, he does the songs justice, but this fan did not see him making much of one at this show. There were a few points at this gig where he was just "speaking" the lyrics and not even making an effort to sing. A friend of mine at the show claimed that this gig felt "phoned in," and to an extent, I agree.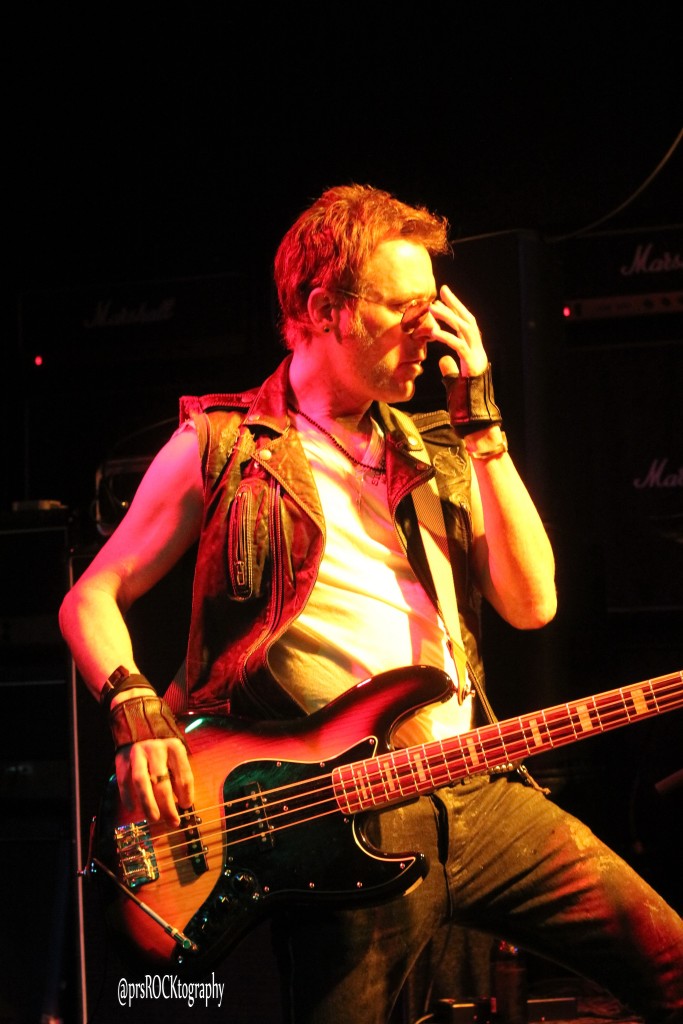 The setlist was not too different from the past several times that I have seen Pearcy. We started off with "You're In Love," heard the other big Ratt hits, an obligatory cover of Judas Priest's "Heading Out to the Highway," and closed out with "Round and Round." As good as the performance was, the setlist has become "paint by numbers" due to the lack of changes. Good as it is when Pearcy is making an effort, it is the same performance every single time, and this just does not cut it when you consider that Pearcy himself has a  discography stretching well beyond Ratt's classic years (Arcade, anyone?) And while we're at it, why not toss in a song or two off the Detonator album?
Another major issue here was the length of Pearcy and company's set, or rather, the lack thereof. Pearcy was the headliner, yet he and his band played for a mere (approximately) 65 minutes. Just over an hour. Given that this show had a $23 cover charge ($18 if one bought tickets in advance), such a short, anticlimactic set is disppointing. This fan wanted to be enthused by the show longer. And so did the rest of this crowd. Three or four more songs (preferably not the predictable setlist choices) would have given this set the diversity it was missing, and the length it needed as well. This felt like the length/set Pearcy would have played if he was the support band and/or playing at a multi-band festival/show, not as a headliner.
While we are at it, why are the musicians in Pearcy's band not even MENTIONED on his show advertisements? Two former Rough Cutt members, a White Lion guy, and it does not even get mentioned in the advertising? If people knew that he had members of these bands in his current lineup, odds are he would be getting bigger turnouts for the gigs (not that this show really needed any more people; there was a good sized crowd present the whole evening).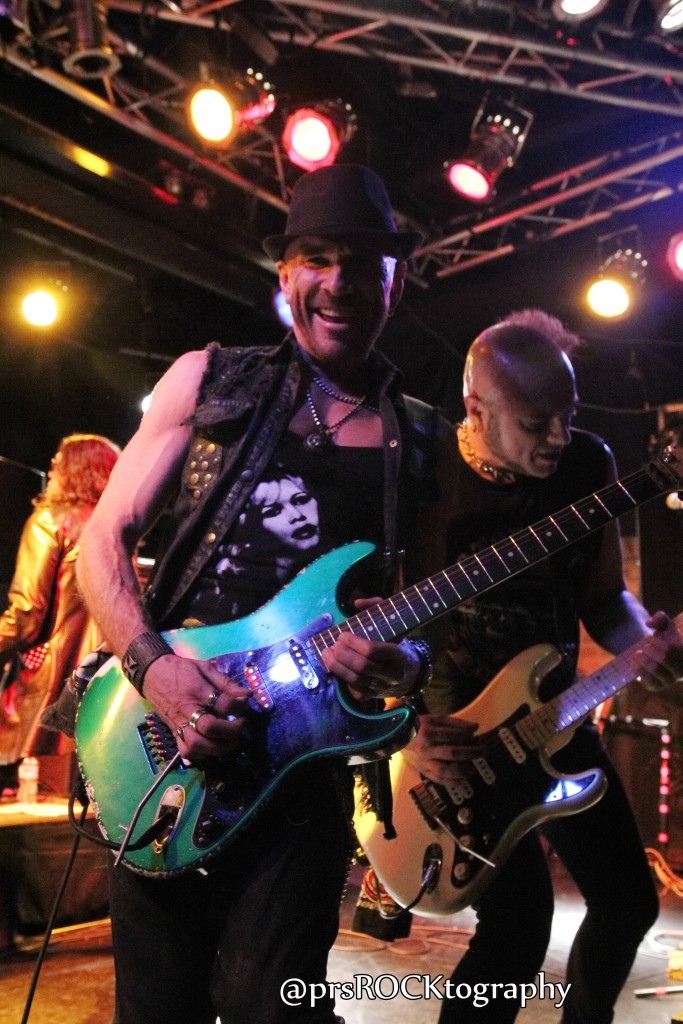 And then we come to the last big issue of the evening, and this one is not even directly related to the music itself. In recent months, Pearcy issued a press release, stating he would (finally!) begin doing free meet and greets at his shows (something commonplace for other bands of the era/genre) and he even claimed on stage at the show he would be hanging with the crowd following the conclusion of this set. Not only was he (and drummer Greg D'Angelo) a no show following the gig, but there was not even any merchandise for sale. This whole experience is a huge stab in the back to the fans who paid the high cover charge for a gig that was already shorter than it should have been. Note that these remarks refer to Pearcy only; Hager, Thorne, and Ferentinos all took the time to mingle with the crowd following the gig (some friends and I actually had a pretty lengthy conversation with Hager after the set; this guy is a severely underrated guitarist and a total gentleman towards the fans).
At the end of things I am torn as to how I feel in regards to the Pearcy set and the politics at hand. Budderside's opening set was solid enough, and definitely has me wanting to check them out more in the future. But Pearcy's overpriced, all-too-short gig, on top of failing to fulfill the meet and greet promise to the fans, was a major disappointment. The next year is going to be interesting for Ratt fans; I look forward to comparing this Pearcy gig to performances from Juan Croucier's "The Other Voice of Ratt," and the new Ratt featuring Bobby Blotzer and Sin City Sinners members (fingers crossed that both of them will play Vamp'd next year).
Should you go and see Stephen Pearcy if he comes to your town? He has a fantastic backing band featuring some of the best players of his era, and actually does a good job singing when he puts forth the effort. But if you have seen his show before, do not expect anything new or surprising; keep your expectations in check. If the price is right and you can deal with a fairly brief performance, the quintet delivers within their time frame. Just do not plan on meeting Pearcy himself following the gig, despite the recent press releases and whatever on-stage promises might be delivered (though if you're an old Rough Cutt fan you might be delighted by the prospect of potentially being able to meet Thorne and Hager, who are total gentlemen that love their fans). My final verdict is this – go if the price is right. You'll be getting a solid but short performance, largely due in part to Pearcy's dependable backing band.
All photos copyright to Paul ROCK Santos. Used with permission. The opinions given in this review are strictly those of the author, and do not represent the opinions/views/etc. of Zrock'R Magazine.