The 1980s ended a long time ago. But nobody tell Michael Monroe that!
Monroe rose to moderate fame in the early 1980s as the frontman of Finland's influential glam rock band, Hanoi Rocks. The group scored moderate chart success in numerous countries but not the mainstream acceptance they deserved. Even the band disbanding did not stop frontman Monroe from keeping busy in a solo career.
Blackout States marks the TENTH studio album from Monroe as a solo artist (and that, of course, does not include his work with Hanoi Rocks and other side projects and such). Monroe keeps busy, still recording and touring on a regular basis, maintaining a reputation with a loyal fanbase that never seems to let up, and is always eager to see what he releases next.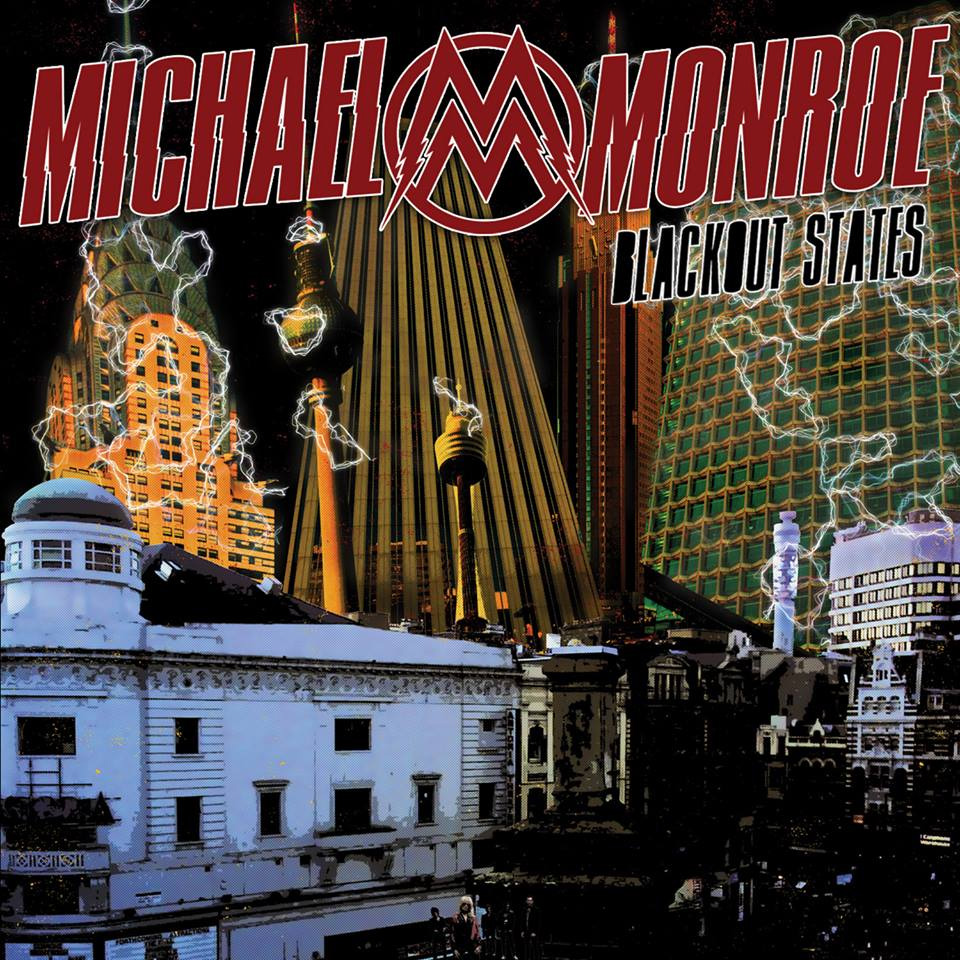 I admit I have not followed Monroe's career as closely as some rock and roll fans out there; I was not introduced to his work (including Hanoi Rocks) until quite a bit later than many of his followers. That said, what of his work I have heard over the past several years has been absolutely infectious and appealing, combining the best of multiple rock and pop genres. Hell, many of the Hanoi Rocks songs would be as at home on a classic hard rock radio station as on an 80s pop/new wave one! If that does not show how musically diverse and interesting Monroe is, I do not know what will.
Prior to writing this review I was aware of Monroe's solo career, but had no idea how many releases he had done as a solo artist! How is Blackout States? Will long-time fans want to add this one to their collection?
Blackout States is the quintessential throwback album. Right from the beginning, this 13-track package is one that hearkens back to the classic Hanoi Rocks sound, combining the best of so many different rock and pop genres in the best of ways. Monroe sounds just as good as he did years ago, and shows no signs of letting up. From the slower songs to the raw, punky ones, it is a good time that never wears out its welcome. If you have ever listened to any of the old Hanoi Rocks records and enjoyed them, you will be glad to know that this record gives you a long overdue trip back in time.
Blackout States is one of the year's unexpected rock and roll surprises, and it is great to hear the former Hanoi Rocks frontman still at the top of this game. You get the traces of the best of everything he has done in the past rolled into one in this new album, which promises to be an instant classic. Classic hard rock fans will want to add this one to their collections.