Since first starting up in 2007 and through numerous lineup changes, the Sin City Sinners are still rocking Vegas with the best of them. In their current lineup, featuring former BlackBox13 vocalist Joshua Alan, former LA Guns bassist Scotty Griffin, former Slaughter drummer Blas Elias, and Love/Hate guitarist Michael "Doc" Ellis, the band is rocking the City of Sin like never before, and shows absolutely no signs of letting up.
With a new album on the way before the end of the year, the Sinners have kept busy on the stage and in the studio alike. This particular night at Count's Vamp'd was my most eagerly awaited Sin City Sinners show of the year, and quite possibly ever, thanks to the special guest that they would be sharing the stage with – Graham Bonnet.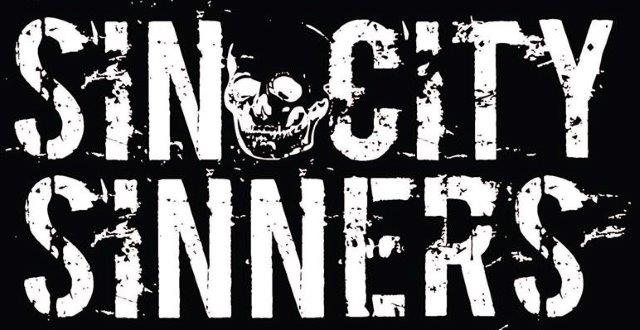 Graham Bonnet started his career as more of a pop musician, but it was replacing Ronnie James Dio in Rainbow circa 1979 that catapulted him into rock and roll stardom practically overnight. Stints in the Michael Schenker Group, Alcatrazz, Impellitteri, and several other projects and supergroups have shown Bonnet, now pushing 70, to be more than adept when it comes to belting out powerful vocals. When I heard he was coming to Vegas (as a Sin City Sinners guest no less!) I knew there was no way I was going to miss out.
With many of the events that have happened regarding the Sin City Sinners in the past year or so, I admit I have been somewhat skeptical as to the band's future. But, the current incarnation of the group has proven that there was nothing to fear whatsoever. The band, now a quartet, packs the heat and then some, giving fans what they have been yearning for in a Vegas rock and roll experience. Not to mention the band has really stepped up the game with their special guests. Guests this year have included former Night Ranger guitarist Jeff Watson, Twisted Sister's Eddie Ojeda, and former KISS/current Grand Funk Railroad guitarist Bruce Kulick, all of whom have thoroughly rocked these Vegas audiences.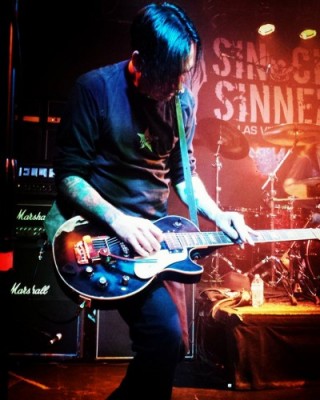 This show kicked off with a mixture of originals from the upcoming album, and a handful of covers as well. The cuts from the new record sounded fantastic, and they have this fan all the more enthusiastic for its release. Covers of classic Dio, Van Halen, Guns N Roses, and AC/DC songs added further to the experience, which actually attracted a pretty good sized crowd for a Thursday night. A brief interlude with no bass was one of the highlights of the evening, featuring Doc Ellis covering a Johnny Cash classic, "Folsom Prison Blues."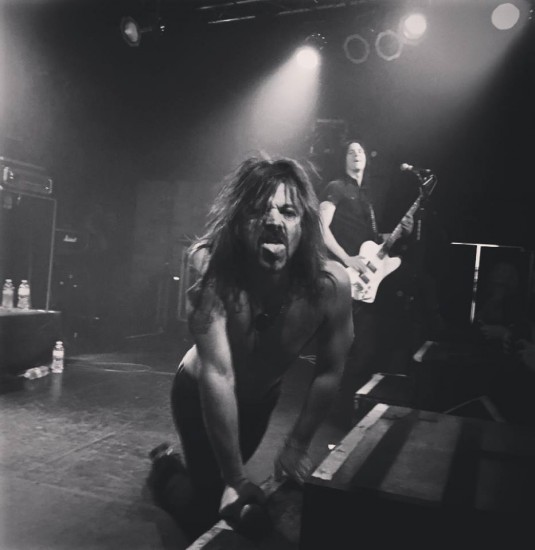 And then, came the guest of honor! Graham Bonnet took the stage, with members of the audience curious as to what he would sing. He claimed to the crowds that he was not feeling well (in the most comical and politically incorrect ways possible) but you would not have known better, hearing him sing. He kicked his brief set off with "All Night Long," a composition from Rainbow's 1979 landmark album, Down to Earth (also Bonnet's only record with the band). He surprised the audience after this with a pair of Beatles covers; "Eight Days a Week" and "Oh Darling." Both songs sounded fantastic; he clearly appreciates the source material and did it justice with the Sinners beautifully demonstrating their musical versatility. Closing out his set was a pair of songs from Down to Earth – the Russ Ballard-penned megahit "Since You Been Gone", and the real surprise of the evening, the hard rocking "Lost in Hollywood!" It was a little disappointing that Bonnet's set was only five songs and featured no Alcatrazz material, but he made every second of his time up there count. This fan is grateful just to have been able to see Mr. Bonnet on stage, doing his thing in a small intimate venue. Despite his brevity on the stage, I have no reservations in saying he is one of my favorite guests the band has had.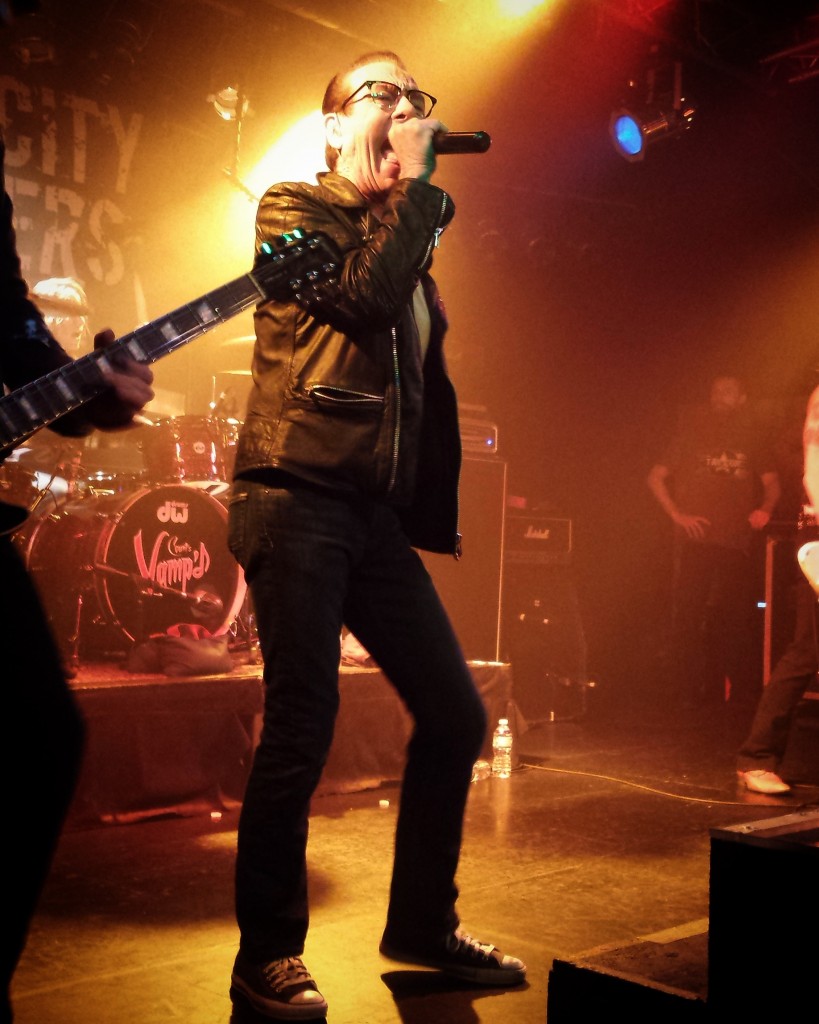 The core band continued with a few songs before calling it a night, keeping this crowd rocking to the very end. The Sinners have been a part of the Vegas rock scene for years, and this fan is delighted to see them keeping on, doing what they do best even to this day. With a new album on the horizon and most of the band keeping busy on the side as well, you know that the rock and roll action is not going to be done with anytime soon.
It was great to catch a living legend joining the Sin City Sinners on stage at Vamp'd; this show was definitely a highlight amongst their recent gigs! And, with a show featuring Megadeth bassist David Ellefson as a guest scheduled for Black Friday, you know the good times are far from over. Final verdict? Graham Bonnet kicks ass, even to this day. And on stage with the Sinners, he did not fail to satisfy this Thursday night audience!
All photos in this review by Ashleigh Jaramillo except where stated otherwise. Used with permission.