Girlschool is unrivaled when it comes to producing hard rock and heavy metal; this has been the case for well over three decades! The all-female band is one that shows no signs of letting down, maintaining three quarters of their classic lineup. This fan is always eager to see what the girls have on deck next.
2015 was a landmark year for me because I finally got to see the band in concert; check one item off my rock and roll bucket list. This fan was also pleased to hear that 2015 would see the release of a new studio album from the girls; it is always interesting to hear what they unleash on the world! To this day they still rock consistently, yet are always delivering the surprises at the same time. This marks their first album of original material since 2008's Legacy (their most recent studio release was a rerecorded version of the Hit and Run album, which was released in 2011).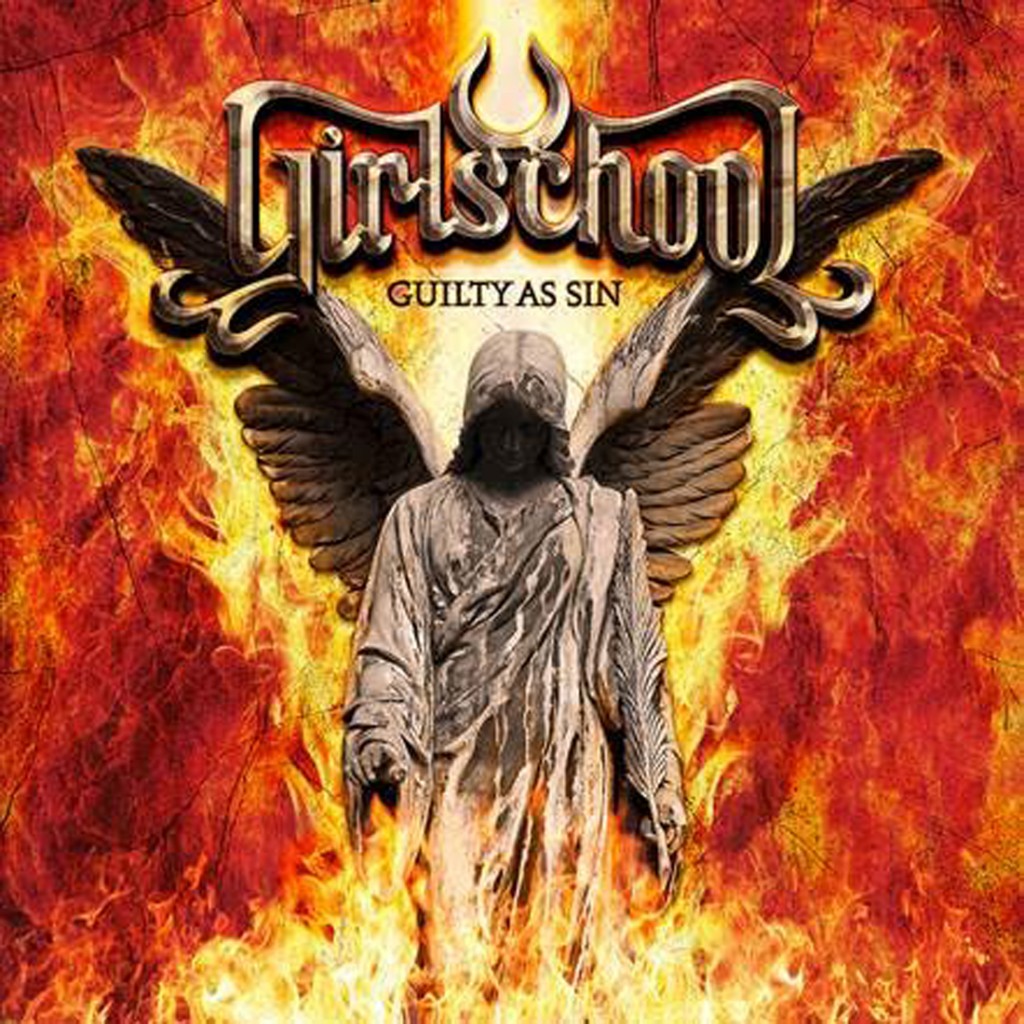 As the first studio album of new material from the girls since 2008, not surprisingly, the expectations are high all around. This fan has heard plenty from the band over the years, from their early and raw material, right down to the attempts at commercialization in the 1980s. What direction do the girls take on their latest release, and should you add Guilty as Sin to your collection?
Guilty as Sin does not seem to follow one truly established style; the girls are all over the place on this one, but they manage to serve up a great assortment of tracks in the relatively limited duration. There are tracks that have a raw, punky edge to them, and more modern-style tracks that would not be out of place on the radio today. Hell, we even get an unexpected cover of a Bee Gees classic in the form of "Staying Alive!" Personally, this fan is glad to see the band making an attempt to modernize, but without giving into and mimicking all of the modern day trends, which a number of other classic artists have done, often with poor results. Girlschool's sound here covers plenty of ends of the spectrum, but it still works as a coherent whole with results that speak for themselves. You are sure to hear more than a few tracks that will be highlights.
Girlschool is alive and well in the 21st century, and their latest studio album is definitely worth getting excited about. Fans of the band are going to be satisfied with the myriad of musical styles and the overall execution here. Guilty as Sin comes strongly recommended!