Last time I saw Faster Pussycat was in '09. It was an awesome three band bill at a great venue that no longer hosts bands of this ilk, unfortunately. However, as usual these days, it's Count's Vamp'd to the rescue.
FP is one of about four bands of their era that tends to play in town regularly, so to be quite honest, I've passed on seeing them since. Not because they are a bad band, but mainly due to them not putting out any new material since 2006, aside from a live album in '09. Anyway, I thought it was high time to do so, given their back catalog that I love, never mind their last release being of an industrial nature.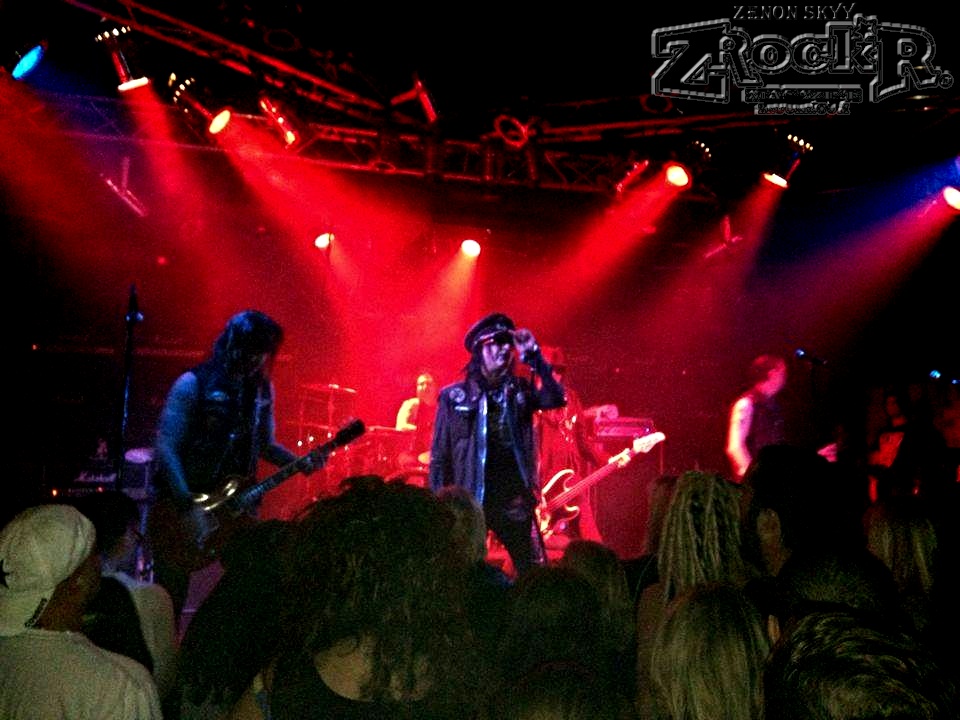 I've been a fan since their debut dropped in '87; saw them in the same Detroit club on their first two tours.
With my schedule clear this time, I couldn't come up with a valid excuse to miss this performance by the original Sunset Strip sleaze rockers. Always in the shadow of Guns N' Roses in my mind, I feel that they were unfortunately marginalized. Their take on 70s Aerosmith-tinged hard rock was a breath of fresh air at the time. I'd put their first two releases up against any by Motley, Ratt, Dokken, W.A.S.P., and the other City of Angels brethren who preceded them by only a handful of years.
After a Led Zeppelin song intro that drummer Chad Stewart played along to, the band launched into 1989's "Where There's a Whip, There's a Way." A second song surprise to me was "Jack the Bastard," off of their last Elektra release.
Their 16 song set was peppered with songs from each of their 4 full-length studio LPs, as well as their awesome cover of Carly Simon's "You're So Vain," originally released in 1990 on Rubáiyát: Elektra's 40th anniversary album. A few welcome surprises to me included "New Rose" with lead guitarist Ace Von Johnson on lead vocals, "Pretty Fucked Up" with bassist Danny Nordahl taking over vocal duties, and a reading of INXS' "Don't Change."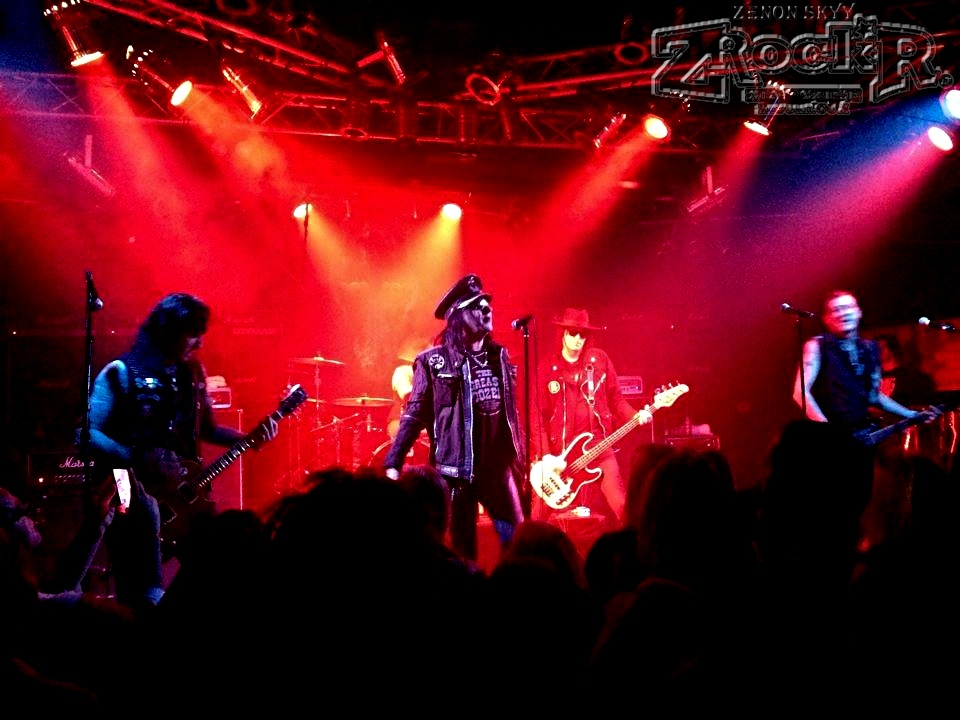 Although the quintet (rounded out by rhythm guitarist Xristian Simon) these days only has original frontman Taime Downe remaining in the lineup, they still bring it live. Downe's chain smoking, sunglasses-on-at-all-times, police chief-cap-on persona embodies their image as he delivers the vocals in his unique way, which is always entertaining.
It was an impressive show. The house was pretty full, and I'd say that there were no disappointments. Nobody passed out on stage this time either.
If you attended, you were likely satisfied. If you sat this one out for the reasons I have over the last few years, you missed out on a great night. Do yourself a favor in that case if so, and be there next time. Who knows? Maybe they'll have some new material to promote then, which this fan eagerly awaits.
PHOTO CREDIT: Photos by Zenon Skyy for ZRock'R Magazine- ©ZRock'R Entertainment, LLC – ALL RIGHTS RESERVED