I was very much looking forward to this night. The last time I saw Gary perform live it was at The Troubadour in W. Hollywood when he part of Heavy Bones, a supergroup of sorts which featured drummer Frankie Banali, most notably of Quiet Riot fame, lead vocalist Joel Ellis, formerly of Cats In Boots, and then-newcomer Rex Tennyson on bass guitar. Their debut LP on Reprise released in 1992, although pretty solid musically, unfortunately didn't sell too well in the midst of the much ballyhooed grunge revolution at the time. Nevertheless, although that outfit broke up, Mr. Hoey soldiered on, and established quite a reputation for himself as a solo artist. With an astounding catalog of 21 releases to his credit since then, I almost feel ashamed to say that I haven't caught a show of his in over two decades. Also given the fact that there are several acts that come to mind doing a Christmas revue of sorts at the appropriate time of year and I've only seen one, I figured I'd run out of valid reasons not to indulge myself in witnessing Gary's extravaganza.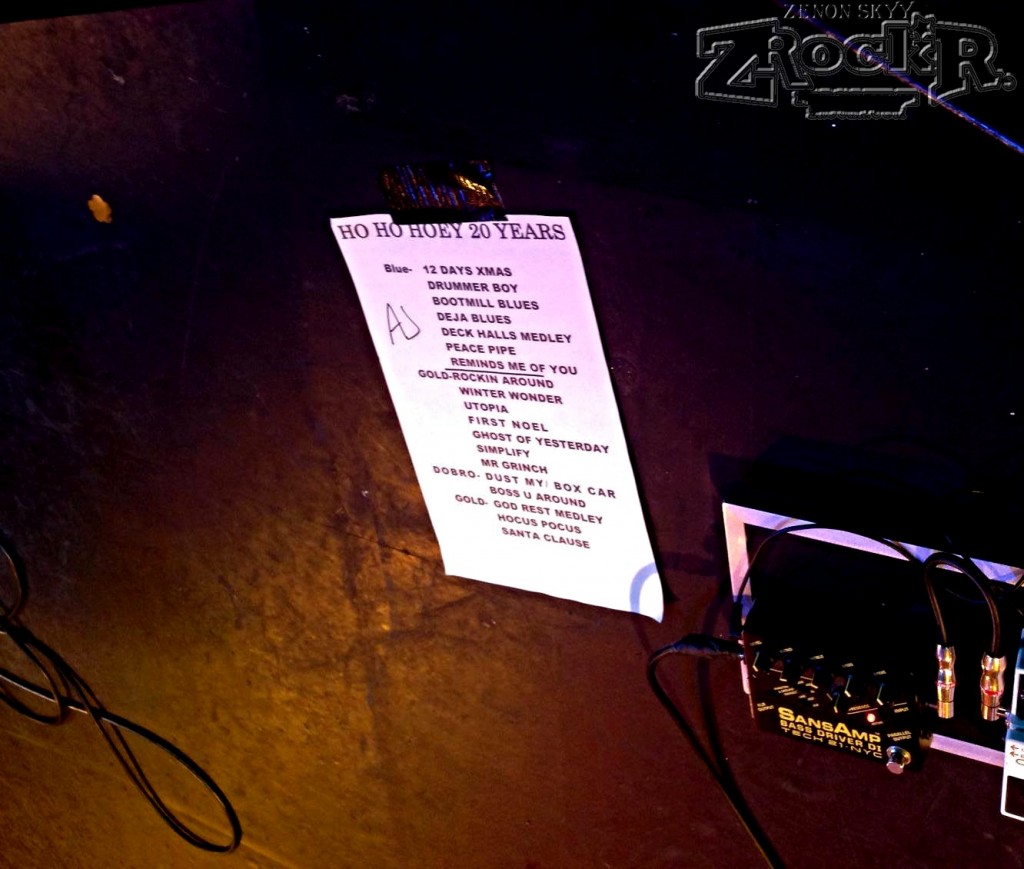 So there I was. Unfamiliar with any of his takes on holiday classics, and knowing only one signature cover song of his, it was time to get schooled. And that I did.
His power trio was rounded out by: AJ Pappas – Bass
Matt Scurfield – Drums.
Starting off the night on a blue Stratocaster, the esteemed lead guitarist tore into his instrumental version of "12 Days of Christmas" followed by "Little Drummer Boy." Although this was very much a Christmastime show, it was peppered with nuggets from non-holiday releases, such as a trio of tracks off of his fine 2013 release Deja Blues, as well as a handful off of his Utopia LP which feature his vocal skills as well.
Strapping on a dobro, a welcome departure from his shredding on also a gold Strat throughout the night, was Gary's take on the Robert Johnson classic "Dust My Broom," probably most notably covered by ZZ Top.
If you haven't seen this Ho Ho Hoey show yet, which was celebrating it's 20th anniversary and final night of the run at Count's Vamp'd, do yourself a favor and attend the next year its scheduled near you, as Mr. Hoey doesn't simply perform rote note-for-note versions of holiday chestnuts: he absolutely adds his own high octane flavor to them which has to be seen and heard live to be fully appreciated.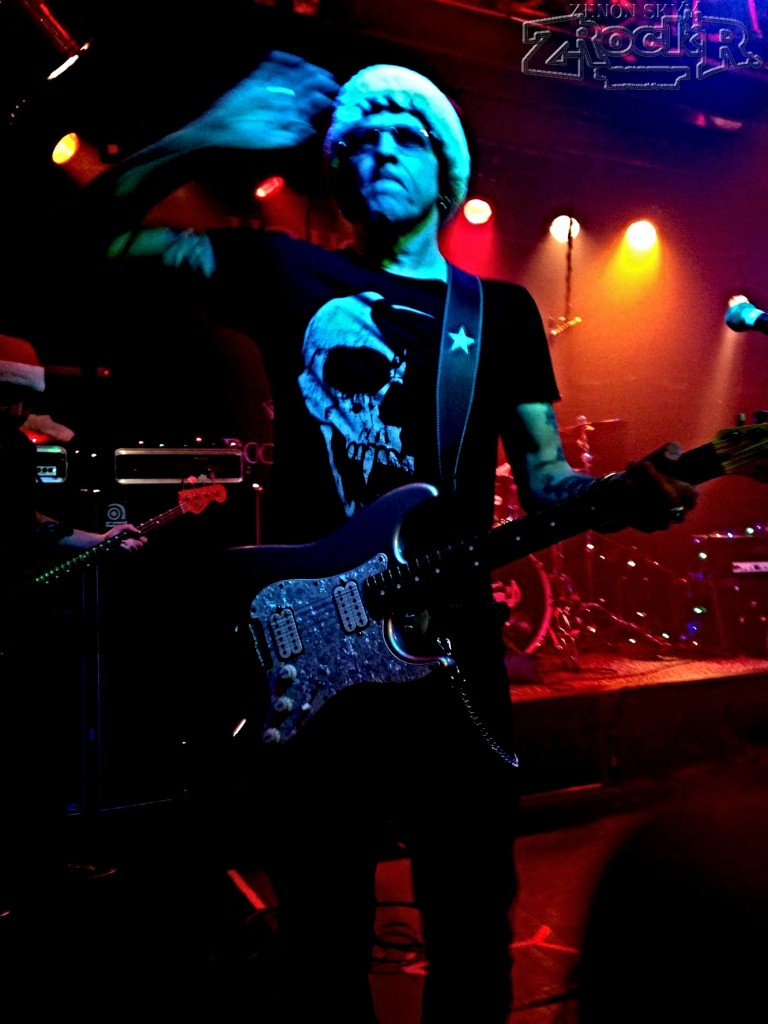 The setlist, which was rounded out by two medleys, also had a few tasty solo sections, before ending with Gary's signature take on Focus' "Hocus Pocus."
Donning the almost-obligatory stocking caps prior to launching into the encore "Santa Clause," the gracious bandleader informed the crowd that he and the boys would indeed be mingling after the show, signing and taking photos to show appreciation for the support over the years. This is notable, as not every band that swings through town does so.
In summation: a stellar night that re-ignited my interest in not only his past work, but also instrumental hard rock, as well as music with a nod to the holiday season. Mission accomplished, gentlemen!
PHOTO CREDIT: Photos by Zenon Skyy for ZRock'R Magazine- ©ZRock'R Entertainment, LLC- ALL RIGHTS RESERVED