Joe Perry has had a long and varied career in the rock and roll world. Best known as the guitarist and one of the main songwriters in Aerosmith, he has remained an influence on many a would-be guitarist, and has played for audiences all over the world. Rocks – My Life In and Out of Aerosmith is Perry's long awaited official biography.
Rocks – My Life In and Out of Aerosmith is Perry's autobiographical account of everything he has been through, both on and off the stage over the years. The book begins with Perry's youth and early dreams, discovering music and the guitar, growing into a would-be rock star and joining forces with fellow musicians to make his dreams come true. Throughout the years, he tours the world with Aerosmith, separates from the band briefly for a solo career, and reunites with the group in a return to superstardom, only to find that things in Aerosmith are never ordinary or consistent, with drama and obstacles around every corner.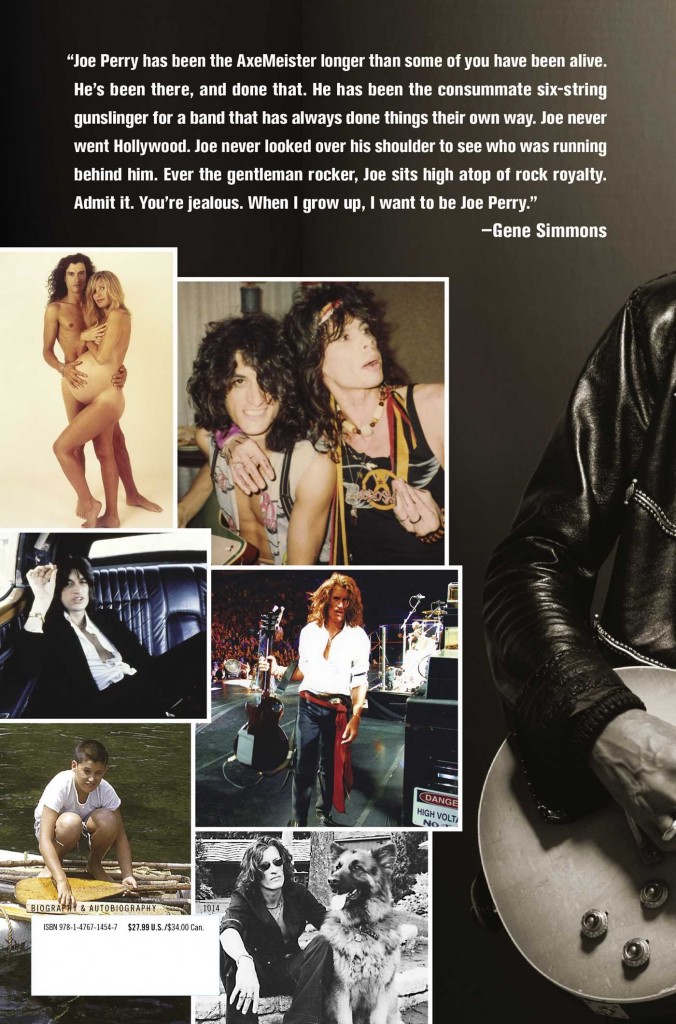 Many of the men from Aerosmith have released autobiographies over the years, but Joe Perry's is arguably the most impressive of them all (though I admit that, as of this writing, I have not yet read Steven Tyler's). It is comprehensive and gives no shortage of detail regarding the band, other people in Perry's life, dramatic events, and is unflinchingly honest throughout it all, even towards himself and those closest to him.
In addition to the stories of Perry's life, the book also includes some rare photos, past and present, as well as a detailed appendix regarding the equipment and discography that Perry has accumulated and used over the years. This is interesting reading for fans that might be more interested in the technical side of things.
I highly doubt any fan of Perry and/or Aerosmith will be disappointed with Rocks. This is everything a rock and roll biography should be, and it certainly does not disappoint. Highly recommended!