When Ronnie James Dio died in 2010, the world lost one of its heavy metal greats. Yet, even upon his passing, many of his former fellow band members did their part to keep his legacy alive. Classic Dio band members Vivian Campbell, Vinny Appice, Jimmy Bain, and Claude Schnell joined forces to form Last in Line with vocalist Andrew Freeman, while several other former Dio musicians went on to form the unrelated group, Dio Disciples.
One of the most interesting developments to come of this is that Last in Line, while initially only covering classic Dio band songs in concert, made the announcement that they would be recording an album of all original material! Schnell parted ways with his bandmates when they revealed that they would be moving in a direction that did not entail keyboards. The group recorded their album, preparing it for release, but suffered another setback when bassist Jimmy Bain died in January 2016 while on the Def Leppard Cruise. The album was completed prior to Bain's passing although he did not live to see its release, and while the band has announced that they intend to continue, they are unsure of the eventual replacement to fill the bass spot for tour dates.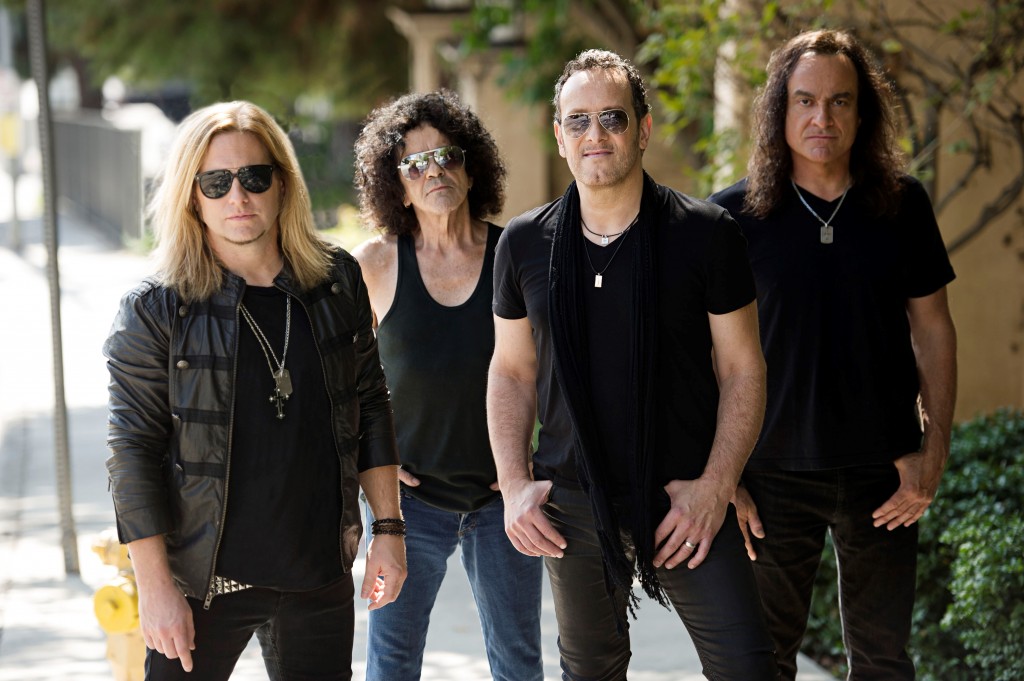 As is a common marketing strategy in this day and age, the band had released a handful of cuts online in advance of the main album, which hinted at a new but powerful direction for these musicians. This album has been eagerly awaited by many a fan for over a year now. How does the end result, after over all this time, measure up?
Let me start by saying that if you are looking for music in the style of the old Dio band, go look for it someplace else. This album has the musicians of Ronnie James Dio's golden age, but this is something totally new and different. If you did not know better, you likely would not know that there was even a Dio connection here.
The sound on the album has a more modern-ish bluesy hard rock sound to it, though it does still maintain something of a retro vibe; comparisons to bands like Badlands on a few of the tracks are not unfounded. In fact considering Vivian Campbell's previous experience in the blues rock act Riverdogs, this is not entirely unexpected.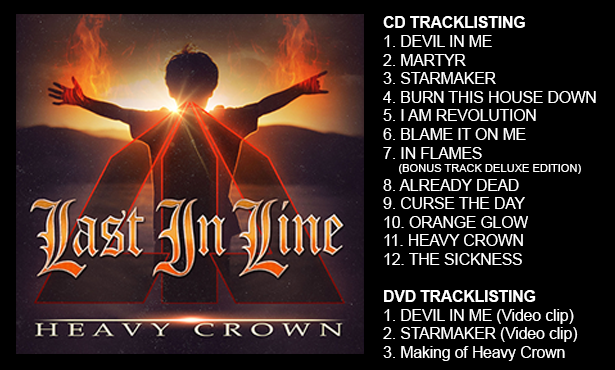 But is it any good? If you can cast aside any preconceived notions of what to expect here, and accept it for what it is, it is a solid album that satisfies on many fronts. While it would have been nice to get an album of Dio-esque music, I also applaud the group for not being afraid to venture out. Andrew Freeman is the surprise standout on this record; he has a powerful voice that dominates every single track on this release. The album is perhaps a few tracks too long and not overly diverse, but the sound does satisfy.
Heavy Crown is an eagerly awaited album, though people coming in need to know what to expect. This album features former Dio band members, but the sound on the album is anything but. That said, fans of classic bluesy hard rock are going to like what they hear here; every member of the band puts on a great performance. There are old and new elements alike on display here, and the end results from these musicians are fantastic. Heavy Crown definitely gets a recommendation from this rock and metal fan!