Anvil, out of Toronto, is one of the most criminally underrated heavy metal bands of all time. Despite the band's solid musicianship and being a massive influence on other hard rock and heavy metal groups, mainstream success wrongly eluded them. The documentary Anvil: The Story of Anvil, released a few years back, helped to bring the band some long overdue recognition, but they remain overlooked by mainstream bands and fans. Despite that, true headbangers know that these guys are the real deal, and that they deserve far more credit than they get.
Anvil is Anvil is the sixteenth studio album from the band, and the first to feature new bassist Chris Robertson. Despite the group's relative obscurity, you have to give them credit for soldiering on, even in these uncertain times for the music industry, and for their band as a whole. I confess to being someone who has not heard every single album the group has released, nor do I own every single release. But that does not make me any less of a fan, and one of my most eagerly awaited rock/metal albums of 2016 has been Anvil is Anvil. Is this a worthy follow up to their classic 80s records, including Metal on Metal?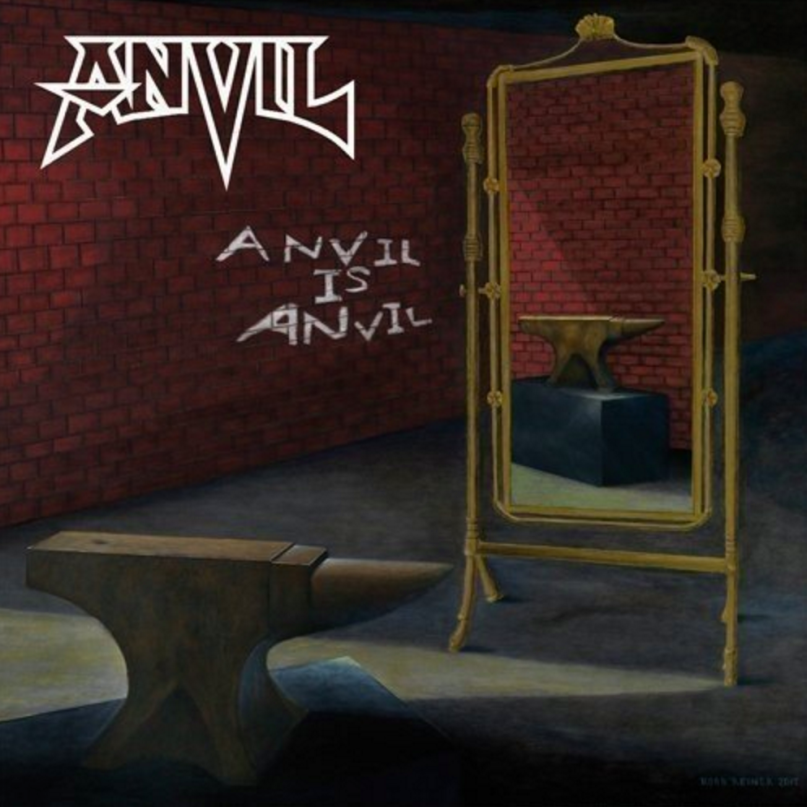 As a fan of Anvil but someone who has not followed them religiously over the years, it is hard to know exactly what to expect from one of their records. But in a way, that is half the fun! Anvil's new record is hard and heavy throughout its duration, with solid production and songs that are strangely catchy and addictive. In many ways the sound on the album is reminiscent of the Mark Tornillo-fronted Accept records of recent years, and if you have read my reviews for those, you know that I am offering these Toronto rockers a compliment of the highest order. The songwriting/lyrics are borderline cheesy and over the top, but again, with Anvil that is just part of the experience!
Anvil is Anvil is relentless in its heavy metal assault, but there is something about this record that is just plain infectious. If you were curious about the band but have never given them a listen, this could be the perfect time and album to start with. The riffs never let up, and the drumming is equally unrelenting. From an opening cut dealing with piracy on the high seas to one focusing on the threat of zombies, there is more than enough to like about this record. Borderline cheesy and over the top on nearly every song, you would swear these guys got some help from Spinal Tap writing the record. But that just makes me love it that much more. The songs are addictive and the band plays with a ferocity few men their ages in the music industry still have.
Anvil is Anvil is, well, Anvil. And that is a big part of the reason this headbanger loves their latest release. It is excessive, sleazy, hard, heavy, and everything in between. Heavy metal fans looking for a promising new album from the genre's unsung heroes need look no further than Anvil's latest record. Very highly recommended!
https://www.youtube.com/watch?v=9lyPVVOipII