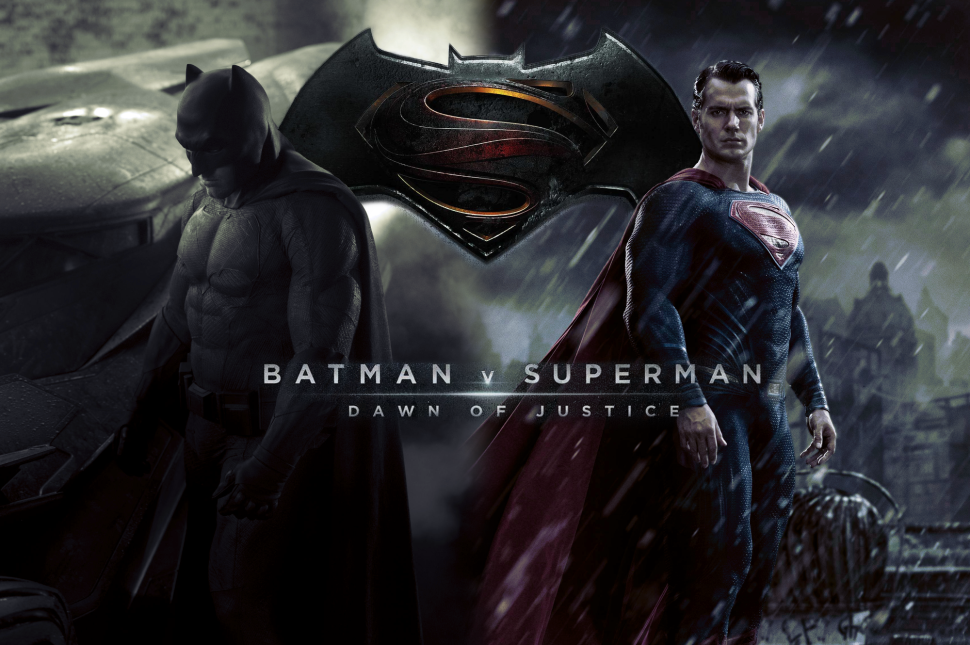 Some time has passed since the events of Man of Steel, and the world is still shaken by the events that transpired in that film's conclusion. Bruce Wayne/Batman was one of the many people whose close friends and corporate associates were caught up in the chaos on that day, and he has not forgotten the horrors he suffered. Wayne begins to plan for the future, knowing an extraterrestrial threat could one day be a reality once again. The government is leading debates about the presence of Superman intervening in human crises and his possible potential responsibility in events that have conspired. When evil industrialist Lex Luthor gets involved, making use of Kryptonian technology and putting his own plan into motion, Batman and Superman will meet face to face, at long last. But will the heroes do battle with one another based on their own grudges, or will they join forces to take out the real enemy?
Critics and fans did not exactly take kindly to Man of Steel three years ago (although this moviegoer found it to be, by far, the best Superman film since the first two Christopher Reeve installments). For its faults, it was still a good movie in that it held a narrow focus and did not try too hard to set up a bigger universe. Unfortunately, Dawn of Justice falters for that very reason – trying to establish far too much in a single film. The movie is not a total loss, but it is overblown and lacks the drama and depth that it should carry.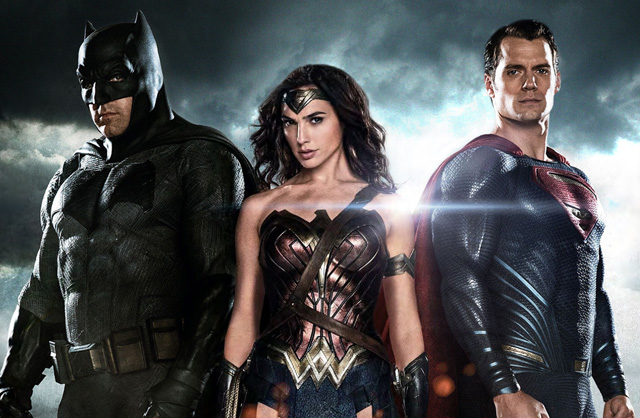 First and foremost, when it comes to this film, did we really need to see Thomas and Martha Wayne's murder… again? We saw it in the Burton/Schumacher series more than once. We saw it in the Nolan series. And unlike those films, this one does absolutely nothing with it; it is just there for livening up the opening credits sequence (yes, this movie actually HAS an opening credits sequence). In those other films, especially Nolan's, it helped to add dramatic depth to the character of Bruce Wayne. Here it felt like it was in the movie just for the sake of putting it in the movie.
On a more positive note, the performances from the leads are good. Henry Cavill impresses here as he did in Man of Steel; Superman is an exceptionally hard character to reinvent and reintroduce for 21st century audiences, but Snyder and company have done their best. His relationship with Lois Lane, once again portrayed by Amy Adams, is one of the best found in the film. Newcomer to the franchise Ben Affleck proves he is no slouch at playing Batman/Bruce Wayne either, and while much of what surrounds him in this movie is of a questionable quality, he does help to give the movie some dramatic weight.
One of the real standouts here is Jesse Eisenberg as Lex Luthor. When I saw that they had such a young actor playing this part, I thought it was a mistake. But he has a great personality and clearly has a lot of fun with this role; a psychopath bent on fulfilling his own ends who is strangely charming and appealing throughout it all. His portrayal of one of DC's most legendary villains may split the fanbase, but this moviegoer was taken with his presence here, and hopes he will reprise the role in subsequent movies.
Sadly, the rest of the supporting cast does not get that much to do and feel simply "along for the ride." Laurence Fishburne is solid enough returning to the role of Daily Planet editor-in-chief Perry White, but since the focus of the movie jumps all over, we do not get the chance to bond with him that we should.
The biggest disappointment in the supporting cast is the multi-talented Jeremy Irons as Alfred, who also does not get a chance to do very much; Alfred is a key character in the Batman mythos, and giving him the short end of the stick is totally unjustified. Irons is a fine actor, but the poor pacing and scattershot nature of this film make him play second fiddle to just about everyone else. Perhaps having a solo Batman film prior could have helped establish Alfred; here we just get someone that is around for a few lines of dialogue and is totally wasted as a character. Christopher Nolan brilliantly wrote and established Alfred, as portrayed by Michael Caine, and gave us the best version of the character on screen to date. It is sad that this new DC film series is off to such a shaky start, and that Irons will not likely be able to match Caine's presence in the Nolan films, though through no fault of his own.
Mood and pacing suffer heavily as well. This is a long (two and a half hours) film that feels like it is plodding and making an effort to justify its extended run time, albeit without much success. The musical score is brilliant and suits the film for many reasons, but it is a dark, depressing film that is rarely just outright fun to watch (I understand this is not exactly joyous subject matter, but I should have been made to care more than this). There are way too many subplots and tertiary characters, and this fan did not really care about any of them. By the end of the movie with the introduction of other characters for further down the line in DC's new movie universe, it starts to feel very rushed and contrived. And the big battle at the end feels like it is there for no other real reason that to have some kind of battle due to the lack of action and compelling material earlier in the movie.
This is the second movie in what is supposed to be DC's shared universe (not unlike what Marvel has done with their own cinematic universe). The problem is, this was WAY too much to cram into the SECOND installment. Why does Marvel's universe succeed where DC's attempts at one fail? Marvel slowly planted the seeds of their movie universe, with only subtle clues towards a team up, instead using individual solo films to flesh out the characters, their stories, and their supporting casts. Here we have ONE movie that tries to accomplish all of that in an overlong run time, and the fact that it is our first time seeing many of these characters, without a prior film in this universe for them, means their introductions are rushed and forced. We do not care about these characters like we should as a result, and it is not likely we will care for them in a sequel. Even the ending of this movie, which was supposed to carry dramatic weight, fails and falters because of one of the most obvious rules of comic book lore, and because everything that had brought us up to it was so rushed, poorly paced, and overdone.
It has some great performances and a fantastic musical score, as well as the occasional superb fight scene. But at times it is outright incoherent, bogged down in subplots, unneeded hallucinations and dream sequences, and an onslaught of too many characters introduced in one film. As much as I wanted to love Dawn of Justice, the end result is a failure because it tries to do too much to establish a larger universe, and does so in a manner that ultimately disappoints. I was one of the people who spoke in favor of Snyder's Man of Steel, and it is easily the superior film when compared with this sequel. Go see Dawn of Justice if you are curious, but you might as well just wait for the eventual home video release.
DISCLAIMER: All images in this review are the property of their respective copyright holders, including DC Comics and Warner Bros. Pictures. For promotional use only. All rights reserved.