In 2015, Judas Priest played an unforgettable set at the legendary Wacken Festival in Germany. One of the world's biggest and most prestigious celebrations of hard rock and heavy metal, the Metal Gods were a welcomed addition, playing to a massive audience. Rob Halford and company entertained the audience with a mixture of Priest classics, as well as songs from their latest studio album, Redeemer of Souls. This concert has now been released officially as Battle Cry, on Blu-ray, DVD, and CD (this review exclusively covers the Blu-ray Disc version).
Judas Priest's current lineup features Rob Halford on vocals, Glenn Tipton and Richie Faulkner on guitars, Ian Hill on bass, and Scott Travis on drums; this is the same lineup that recorded and released the Redeemer of Souls album in 2014.
Essentially, this concert is one of the biggest heavy metal bands in the world, 40+ years on, playing before one of the biggest audiences they have ever had the pleasure of addressing. On one of many festival stages, the band stands face to face against a mass of people that seems to stretch on forever. The show lasts for roughly 90 minutes, with a set of old and new material alike. The setlist is as follows:
"Intro/Battle Cry"
"Dragonaut"
"Metal Gods"
"Devil's Child"
"Victim of Changes"
"Halls of Valhalla"
"Redeemer of Souls"
"Beyond the Realms of Death"
"Jawbreaker"
"Breaking the Law"
"Hell Bent for Leather"
"The Hellion"
"Electric Eye"
"You've Got Another Thing Coming"
"Painkiller"
"Living After Midnight"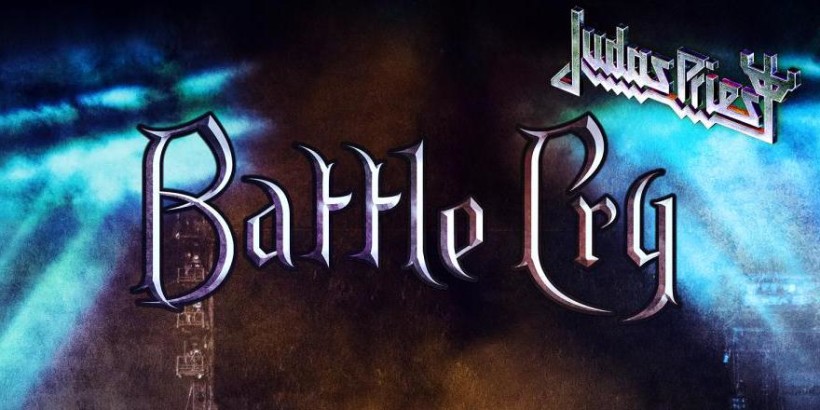 Battle Cry is everything a fan would want from a live Judas Priest experience. Rob Halford continues to prove that age is only a number with his powerful vocal performance. Whether he is wailing away, delivering a spoken word dialogue to the audience, or bringing his motorcycle on stage following an interlude in the show, this is a man who can still command a crowd like no other. Relative newcomer Richie Faulkner proves himself a complete bad-ass on the guitar, shredding away from start to finish. Like so many, I was disappointed and disheartened to see KK Downing leave the band a few years back, but Faulkner has cemented his place as a member of one of the world's biggest and heavy metal bands, nailing these solos with a prowess I never would have expected out of Mr. Downing's "replacement." And who could forget the always reliable Scott Travis behind the drum kit? That intro to "Painkiller" is as beastly and relentless here as it was upon that album's release way back in 1990. This guy was kicking ass way back in his Racer X days, and has lost absolutely nothing over the years.
The setlist is impressive as well, giving the audience a handful of songs from Redeemer of Souls, and a solid selection of Priest classics. While many of these are the same songs we see on other Judas Priest home video releases, the appearance of a surprising deep cut here and there, namely "Devil's Child" and "Jawbreaker," makes for an unexpected and welcome addition. This is not as thorough or all-encapsulating like the Epitaph Blu-ray Disc that came out a few years ago; it is roughly an hour shorter since this is a big festival with Priest as only one act, rather than the lone headliner. Yet the band expertly utilizes the time allotted with the ideal selection of tracks, and one that should not disappoint any fan. This is the first release with Redeemer of Souls done up live, and the new cuts blend in seamlessly with the old.
This 1080i Blu-ray Disc presentation looks great overall, without too many major flaws to note; fans should be pleased with what they see. Audio is equally impressive, and something that definitely counts when it comes to capturing a live Priest show on home video.
As a bonus feature, three additional live tracks from a show in Gdansk from a few months after the Wacken Festival are included: "Screaming for Vengeance," "The Rage," and "Desert Plains." This makes for a nice addition to the overall release, though you will wish there were a few other supplements as well, like interviews with the band members.
Battle Cry is live Judas Priest done right, with the band still showing off their abilities to perform in a live setting to a crowd of heavy metal maniacs. If you are a Judas Priest fan, this one is a no-brainer. Highly recommended!