Bad Company recorded some of classic rock's all time greatest hits. Yet the band's classic period featuring Paul Rodgers, Boz Burrell (RIP), Simon Kirke, and Mick Ralphs has been strangely devoid of any official live album releases; the group did not release a vintage live record back in the day, and most live releases from the group chronicle the period following the disbanding of their classic lineup. The lone exception had been an Albuquerque concert from the 70s that was issued on CD circa 2006, but this was quickly withdrawn for legal reasons.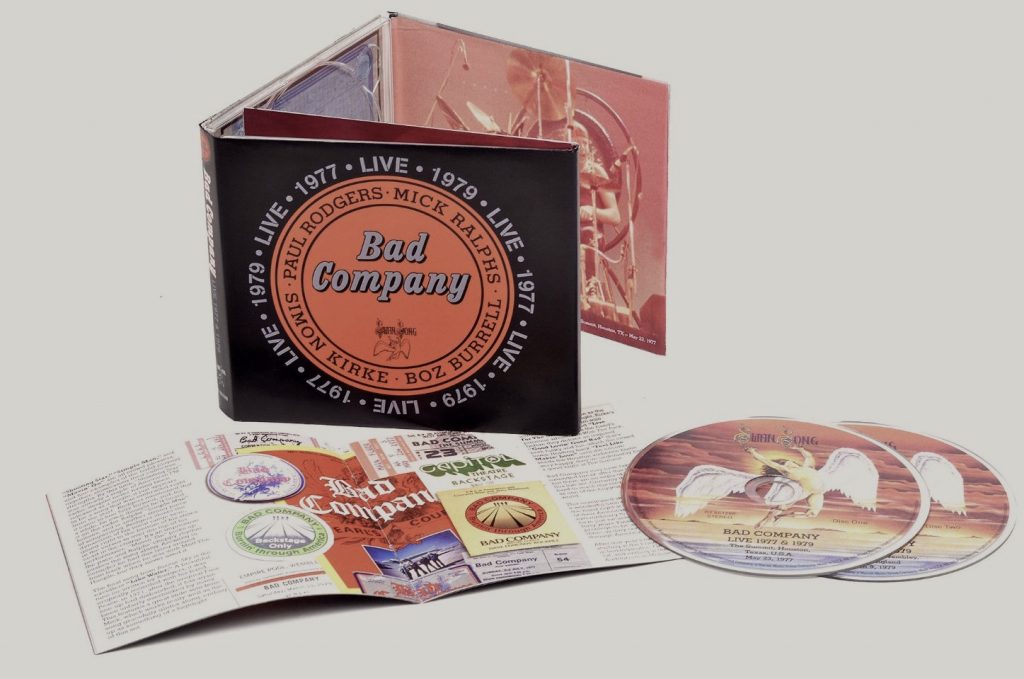 This new release, consisting of two discs, one with a 1977 concert and one with a 1979 concert, apparently hopes to fill that void in the collections of classic Bad Company fans. But how does it fare, and will it be the one that the fanbase actually wants?
The two concerts featured in this set are one from the Summit in Houston, Texas on 23 May 1977, in support of the Burnin' Sky record, and one from the Empire Pool in Wembley, London, on 9 March 1979, in support of the Desolation Angels record. It has been stated in interviews that the band regularly recorded their shows as a means of fine-tuning their stage show.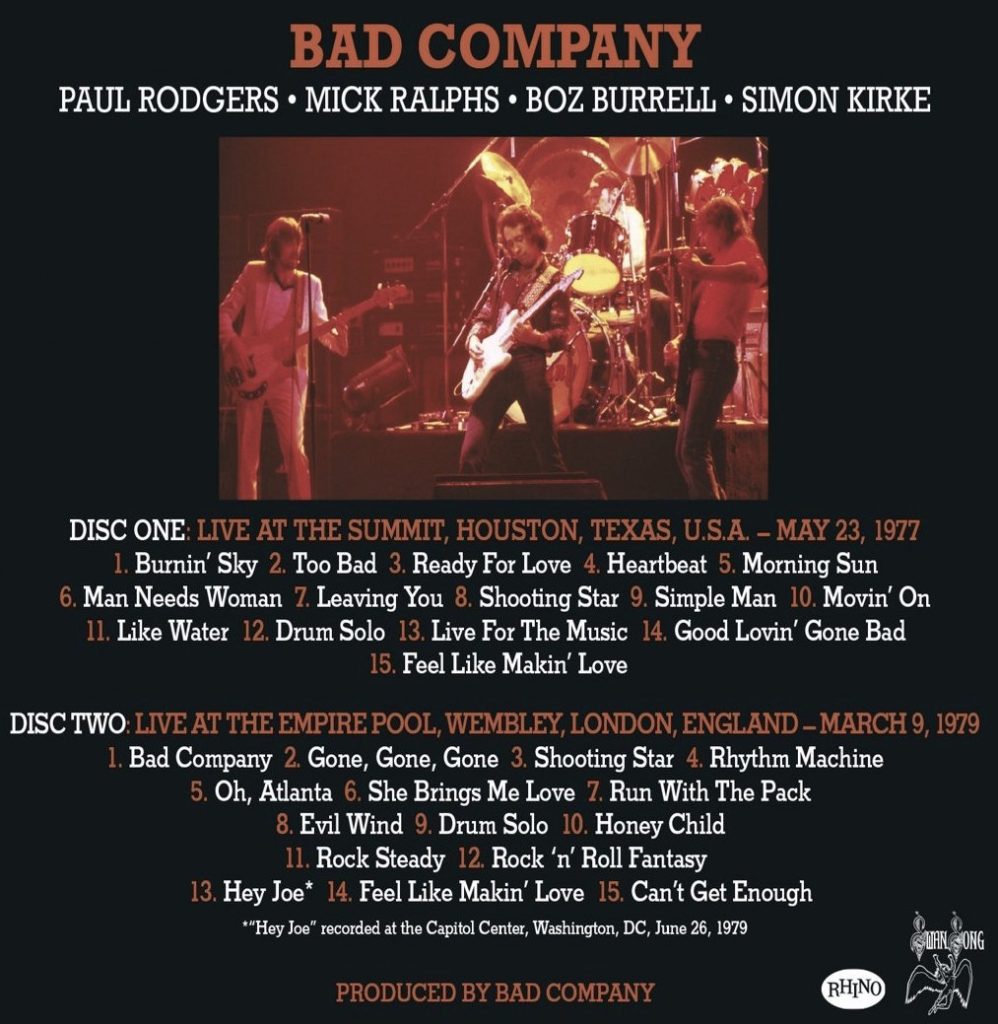 As a big fan of the classic Bad Company area, I was enthralled with this release, and have no doubt that others fans will be equally impressed. Whatever you could possibly want in a release comprised of vintage Bad Co concerts, you get it here and then some. The band scores major points for not simply putting something out that is a "Greatest Hits Live" CD; much of this set is comprised of deep tracks from the group's studio albums, giving both shows a pleasantly surprising setlist. Sure, you get "Bad Company," "Feel Like Makin' Love," and "Shooting Star" on here, but deep cuts like "Heartbeat," "Morning Sun," and an unexpected cover of "Hey Joe" work wonders for this release. Likewise, the song performances are not merely clones of their studio counterparts; many of them become extended jams and more elaborate than what you heard on the band's various studio releases. Sound quality is excellent, yet the release still feels raw and live, not overproduced or doctored. Things like this help the new release to be the band's definitive live album. Finally, we have something that does justice to the classic band's stage show in their prime.
We, the fans, have been yearning for a live album from the original Bad Company's classic tenure for years. In the form of this two disc set, the band delivers and then some. If you are a fan of Bad Co, this one is a no brainer. Highly recommended!