Following the passing of Ronnie James Dio in 2010, original Dio band members Vivian Campbell (also of Def Leppard), Vinny Appice, Jimmy Bain, and Claude Schnell teamed up with vocalist Andrew Freeman to put together Last in Line, a band dedicated to keeping Dio's musical legacy alive. The group started off doing covers of old Dio songs, but later announced that they would be recording original material as well.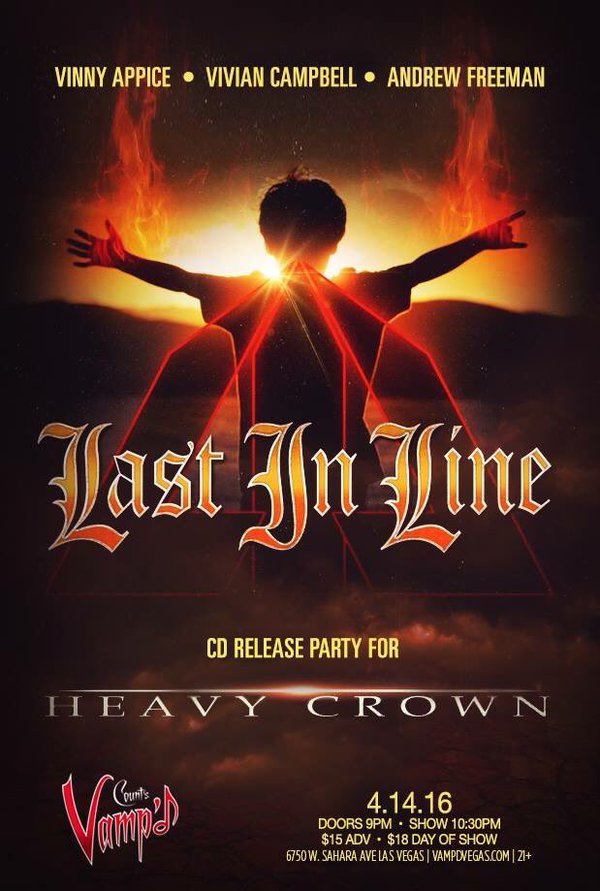 The group parted ways with Claude Schnell in their effort to move in a more guitar driven direction that did not require keyboards. Recordings of the band's album, Heavy Crown, concluded in 2015, but sadly, Jimmy Bain passed away prior to the album's early 2016 release. For this show and the subsequent scheduled performances, the band has recruited Phil Soussan (Ozzy Osbourne Band, Beggars and Thieves) on bass and Erik Norlander on keyboards (although the band announced they would be focusing less on keyboards for original material, they remain an essential part of live shows for playing the older Dio songs).
This Vamp'd performance on Thursday, April 14, 2016 was meant to serve as a new album release party of sorts. Disappointingly, very little merchandise was being offered; the CD was not even available for purchase! This was a bit of a letdown for fans of these musicians that wanted to add the release to their collections.
How is the actual band? It is great to have Campbell and Appice reunited in a group that pays homage to Ronnie James Dio, but that also gets to bring their own thing to the table and record new material. In recent weeks I positively reviewed the Heavy Crown album, praising the band for not simply mimicking the old Dio sound; the release saw the group doing their own thing, bringing their sound into the 21st century.
I admit, I was somewhat skeptical as to how this live show would turn out with Schnell and Bain no longer a part of the group. However this fan was pleased to say that Soussan and Norlander were more than up for the task at hand. Soussan has become something a regular around Vegas these days, filling in on bass with Raiding the Rock Vault (of which vocalist Andrew Freeman is also a cast member). Learning the old and new material alike is a daunting task, but these two definitely stepped up to the plate.
The musicianship from the core band was no less excellent. A few years ago I did not know who Andrew Freeman was. He has quickly become one of my favorite frontmen; he can do justice to nearly any rock genre. As he does not merely mimic and serve as a Ronnie James Dio copycat, he can do justice to this material without blatantly mimicking the late vocalist. Vinny Appice remains an absolute beast behind the drum kit, and Vivian Campbell (these days best known for his role in Def Leppard) shreds away like there is no tomorrow. Campbell has been fighting cancer in recent years, but you would not have known this based on his performance at this gig.
You can also see the camaraderie amongst the members of the band. These guys clearly have a sense of humor and love what they do; it made the show all the more enjoyable to hear some of these more humorous quips and wisecracks. The audience clearly shared my love of the music, as well as the band doing justice to it. Original Dio sound engineer Angelo Arcuri was in the house as well, further helping to ensure that everything sounded its absolute best.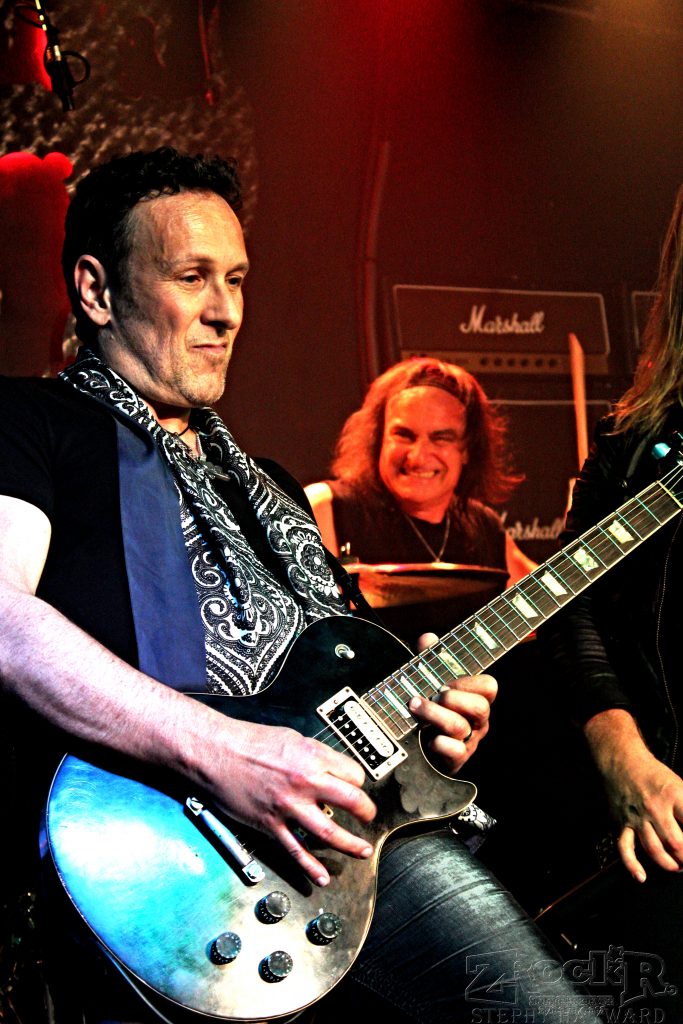 The setlist itself was comprised primarily of songs from the first two Dio LPs, Holy Diver and The Last in Line, with a few songs from the new Heavy Crown album thrown in for good measure. What we got was a great mix of old and new tracks alike; no one in the audience was disappointed with the selection of tracks in question. In the case of the songs from the old Dio LPs, it was nice to see a mixture of hits and deep tracks; "Holy Diver" and "Rainbow in the Dark" are obvious choices, but where else are you going to hear "Evil Eyes," "Invisible," "I Speed at Night," and "Egypt (The Chains are On)" done up in live form?
If there is one minor complaint with the otherwise excellent show, it is the lack of pre-Dio band material. I love that this band wants to pay homage to Ronnie James Dio and do their own thing at the same time. But the show would absolutely have been perfect if only we had heard Black Sabbath's "Heaven and Hell" and Rainbow's "Man on the Silver Mountain" (though the keyboard intro to the show was similar to that of another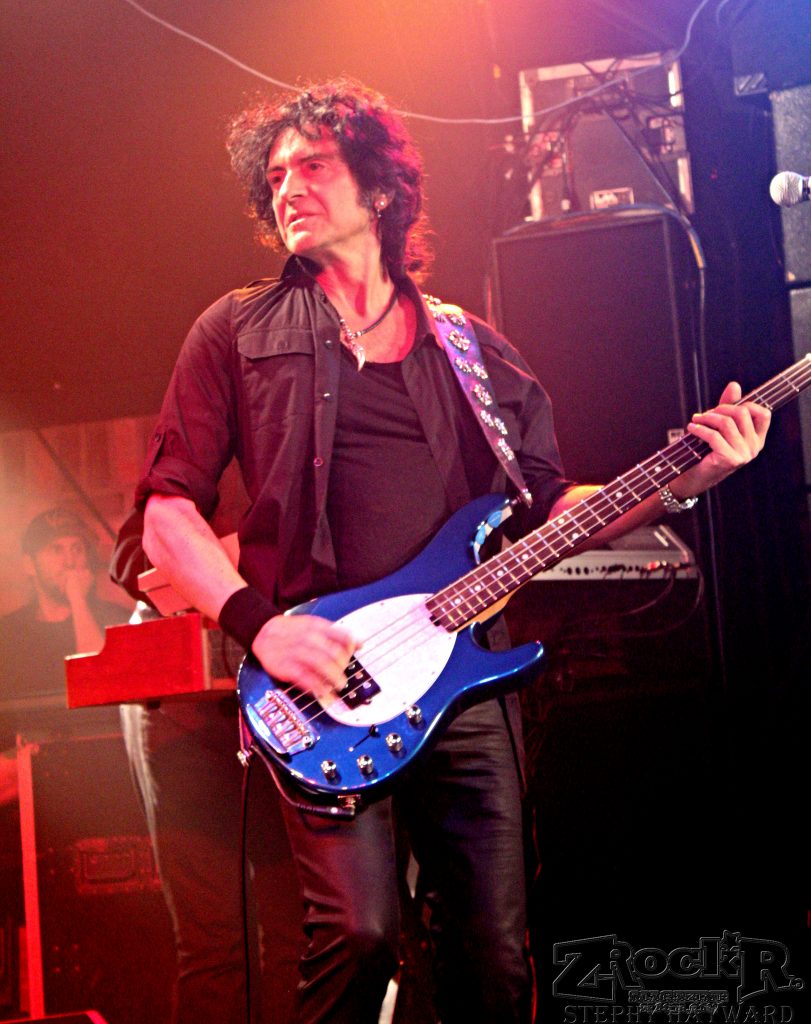 Rainbow song, "Gates of Babylon.") This was the sole complaint when I saw Last in Line in October 2013 at Vinyl as well; hopefully in time the setlists will expand to include a few pre-Dio band Ronnie James Dio songs.
Last in Line is on fire, with both superb live renditions of classic Dio songs and material from their Heavy Crown record. Fans in attendance last night were not disappointed; the band members even came out to sign autographs and take pictures with the fans following the performance. If you have the opportunity to see Last in Line in concert, and you are a fan of Dio or classic hard rock/metal in general, this is a gig that will not disappoint in the least.
PHOTO CREDIT: All Photos by Stephy Hayward for ZRock'R Magazine- ©ZRock'R Entertainment, LLC – ALL RIGHTS RESERVED