In the late 80s, Tod Howarth and John Regan made names for themselves as members of Frehley's Comet, which was Ace Frehley's comeback band. The two have their own histories performing with other artists, but nothing in their respective catalogues are as popular as the work they did with the Space Ace in his late 80s revival.
Fast forward to 2016. Howarth and Regan have once again joined forces with a new band, Four By Fate. And on drums, the pair has recruited none other than Rob Affuso of Skid Row fame! Relentless is the first album from the newly formed group, but is it worth your time? And what can a first time listener expect here?
Let me say this first of all, so there is no whining later – DO NOT come in expecting this to be some sort of retro/throwback record, or the new Frehley's Comet album. You are going to walk away dissatisfied if that is what you came here to hear. On the other hand, open-minded fans who are more into 90s/modern flavored rock with the occasional retro tinge are going to be more than satisfied with what Howarth and Regan have delivered in this package.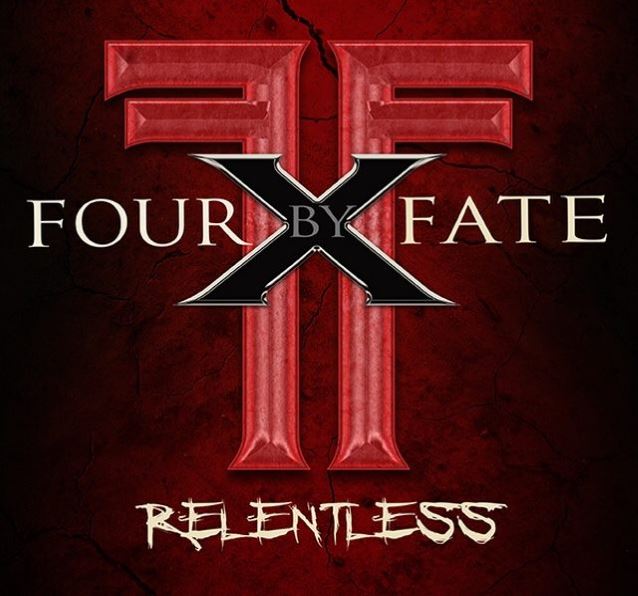 The songs on Relentless would, honestly, not be out of place on modern mainstream radio, but they are well done and long time followers of Howarth and Regan, as long as they do not come in expecting this to be the "new Frehley's Comet record" should find plenty to love about what they find here. I admit that the record feels a little TOO modern/90s at times, but that does not mean it is a weak one by any stretch of the imagination.
There is a solid assortment of songs that the listener will find here as well. "Levee Breach" feels like a tribute to the late Scott Weiland and his associated bands. The remake of "It's Over Now" stands as a fantastic, melodic rock ballad. "Back In the 80s" is a nice lyrical and thematic throwback to these musicians' heyday. The surprise cover of Rick Derringer's "Rock and Roll Hoochie Koo" infuses the song with fresh, modern energy. Closing cut "Amber Waves" is a fantastic patriotic anthem, though admittedly it is a little pointless having two versions of the song (one labeled as acoustic) that are more or less identical.
Four By Fate's Relentless is not going to be for everyone, particularly not those seeking something completely and totally retro. This is much more a 90s/modern rock style affair, but if you come in with an open mind and are not opposed to these sounds, you are bound to be impressed. Recommended.
https://www.youtube.com/watch?v=VzrjmWUCwRM