The Red Hot Chili Peppers have been going strong for well over three decades now, remaining one the world's most popular alternative rock bands, and with good reason. During the band's 90s heyday, their music was inescapable, and to this day their fanbase remains strong. The Getaway is the eleventh studio album from the Peppers, and the first since's 2011's I'm with You. It is also their first release since 1989 NOT produced by Rick Rubin, with Danger Mouse taking on production duties.
Where does one begin to describe the music of Red Hot Chili Peppers? This is a band that has taken influences from anywhere and everywhere, and it shows on each and every album that they make. Hard rock, funk, melodic, pop hits, rhythm and blues, light rapping, alternative sounds, and everything in between; there is little this band has not done over the years. They are a true "melting pot" of sounds, and this is a big part of the reason that so many people remain fans. The band is currently comprised of founding members Anthony Kiedis (vocals) and Michael "Flea" Balzary (bass), Chad Smith (drums since 1988), and Josh Klinghoffer (guitar, in the band as a touring member since 2007, and as of 2010, John Frusciante's permanent replacement). This is the second album to feature this lineup, and the second following Frusciante's departure.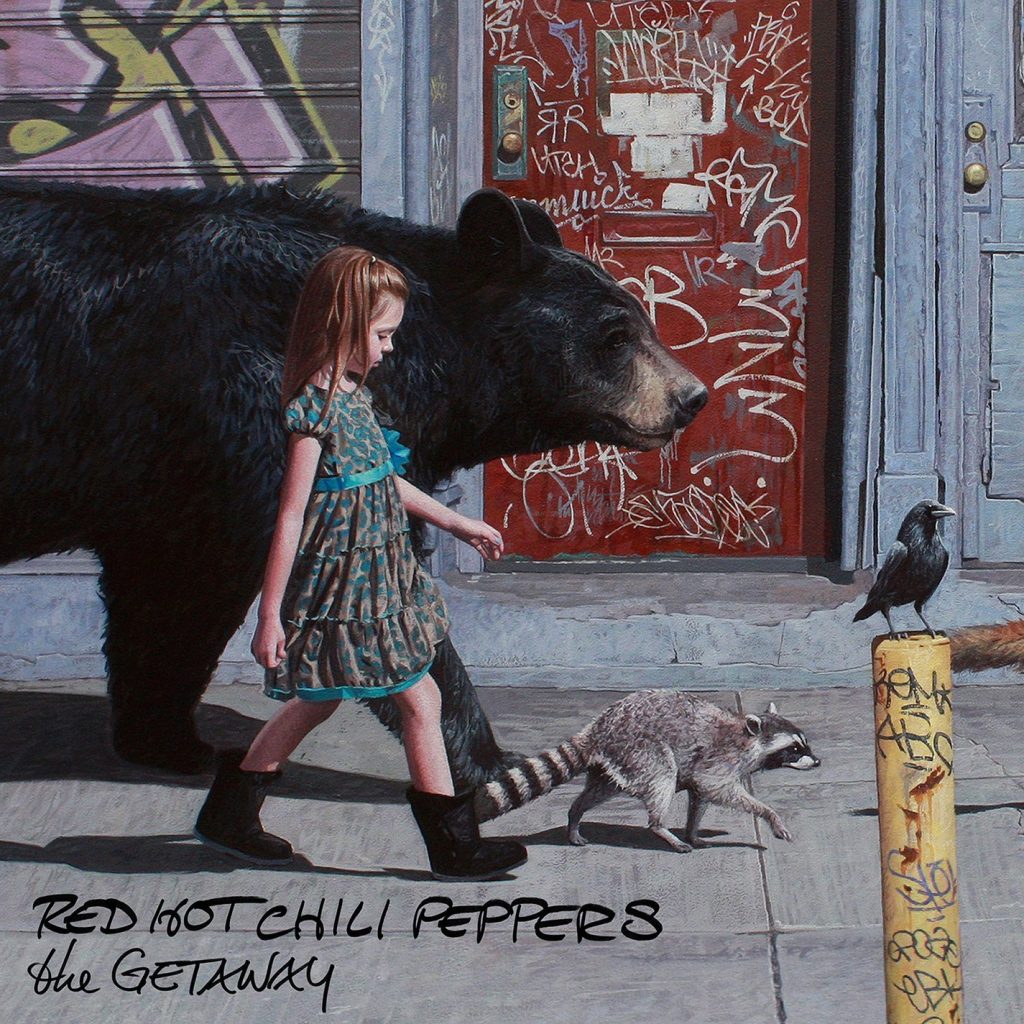 People do not realize how long the Chili Peppers have been doing their thing; their first album came out way back in 1984! Despite that, the group has persevered, releasing new albums fairly consistently every few years. It seems like with nearly every album the band has released since the late 80s, they have added at least one new classic to their growing discography. The Getaway is the latest release from the group; how do they fare this time around?
The Getaway is another solid release from the group, though it is difficult to tell if longevity will be on its side. There are definitely some great and diverse songs here; even on the first listen the tracks here won this listener over. Everything from borderline synthpop and melodic ballads to Flea's funky bass riffs come your way in the record's duration; the band's musical diversity certainly has not gone away. In the more funk-driven portions of the album, the group hearkens back to their 80s genesis, perhaps more so than any other more recent release from their catalogue. Even the more pop style songs and ballads leave a lasting impression. It is difficult to really discern one song as the true "standout hit," but there are not any real weaknesses here either; never does it feel like things are dragging. It is not the instant classic of Blood Sugar Sex Magic nor is it the grand, ambitious effort that Stadium Arcadium was a decade ago, but it is definitely no disappointment.
The Red Hot Chili Peppers have returned with another strong and musically diverse release; longtime fans of the eccentric alternative rockers should be pleased with the new album, even if it is more melodic and ballad-driven than the group's other albums in a few places, though this fan would argue that maturing musically is not necessarily a bad thing. A highly recommended release overall!