On June 24, 2016, Vamp'd played host to three of the top bands in the Vegas Valley, all of whom brought their best and rocked the crowd. Cyanide, TailGun, and Winter's Call are all comprised of respected and beloved musicians from the Vegas scene, and this evening was a chance to see all of them as co-headliners, with hour long sets.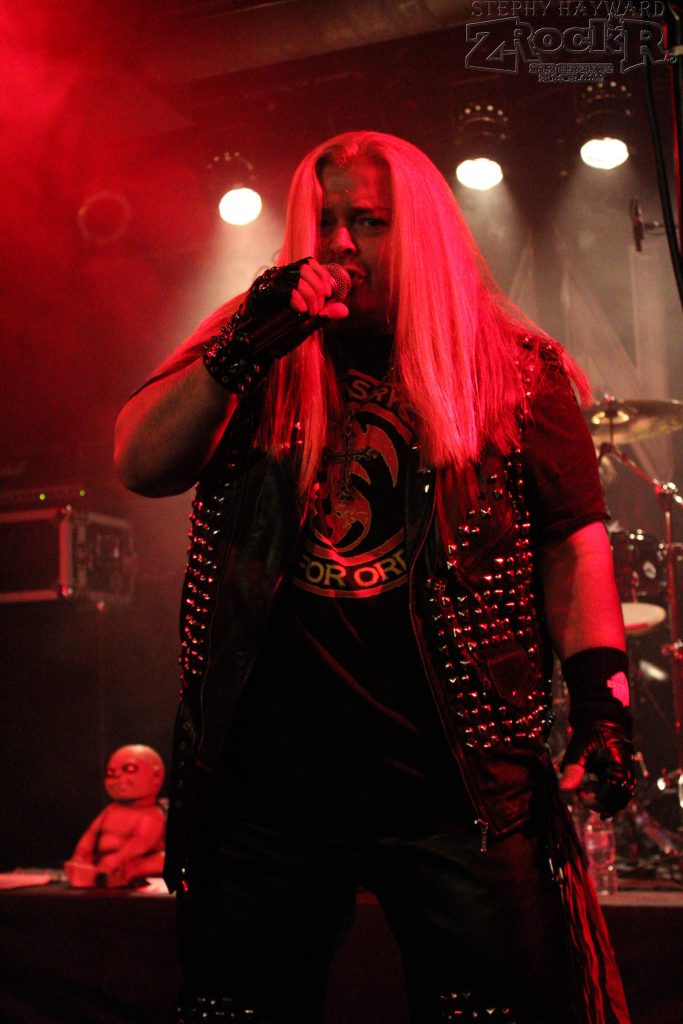 Cyanide kicked off the show. Having released their debut album Lethal Dose last year, these guys have cemented a name for themselves on the Vegas rock scene, with a sound that hearkens back to classic Sunset Strip bands and the like. The group's sets are comprised of a mixture of covers and original material; the latter of which is not to be underestimated. If you did not know better, you would swear these were authentic 80s sleaze/glam cuts!
Usual Cyanide bassist David Karr and guitarist Leonard Davila were not present at this gig, but they had two more than capable "fill in" players that did justice to all material played, including the covers and original Cyanide songs alike. We got covers from plenty of the 80s biggest hard rock bands in this set, including Queensryche, Judas Priest, and Motley Crue, as well as tracks from Lethal Dose, including "Nikki Sixx in Disguise," "What Comes Around Goes Around," and "Pump it to Me," all of which have become neo-80s classics in these parts. The group even premiered one new track from their forthcoming second album entitled "Fireball," which was harder and heavier than anything they had performed to the time. If that track is any indicator, their second album may rock even harder than the first! As always, and even with some fill-in players, the Robert Hussey-fronted band did not fail to please their audience. Dru Jaxin from TailGun even joined the band for a surprise encore.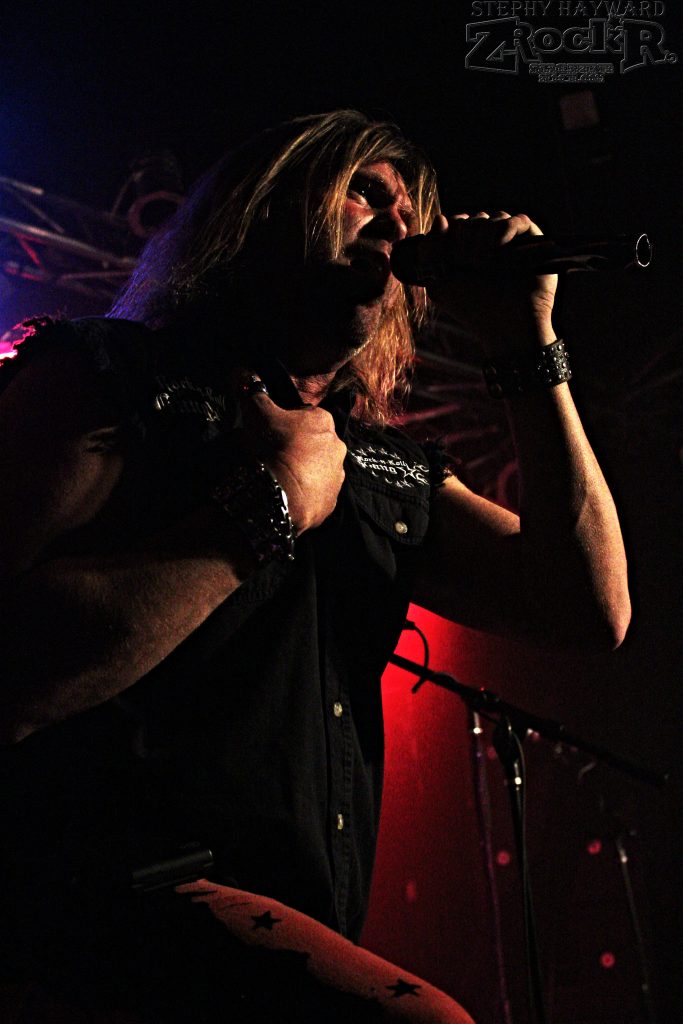 TailGun is fast becoming another one of my local favorites. Fronted by Dru Jaxin, the former vocalist of Iron Maiden tribute band Aces High, these guys have a very "back to basics" sound reminiscent of AC/DC, but with a share of more modern elements and influences in there as well. The debut from TailGun, Comin' in Hot, was released earlier this year.
Not content to give us just the familiar standards or covers, TailGun's set featured many songs from their debut album, as well as several new ones that will appear on their next release. I do not think they audience was expecting to get as many previously unheard tracks, but they more than got their share here. The group knows how to utilize hard rock, blues rock, and even innuendo-laden Spinal Tap-esque lyrical themes! Their sound has me all the more geared up for whatever they will be releasing or performing next. Oh, and did I mention that the band now has their own condoms available? Plenty of them were tossed out over the course of the evening. I have yet to officially try one out.
Unlike the Cyanide set which combined covers and originals, and the TailGun set that was all originals, Winter's Call's set was comprised entirely of covers, though the band made some impressive selections, including some obscure gems from Badlands, which are rarely heard live at all anymore in non-Jake E. Lee concerts. The rest of the setlist covered all the bases when it came to classic hard rock styles; there were plenty of surprises and less obvious choices for tracks here.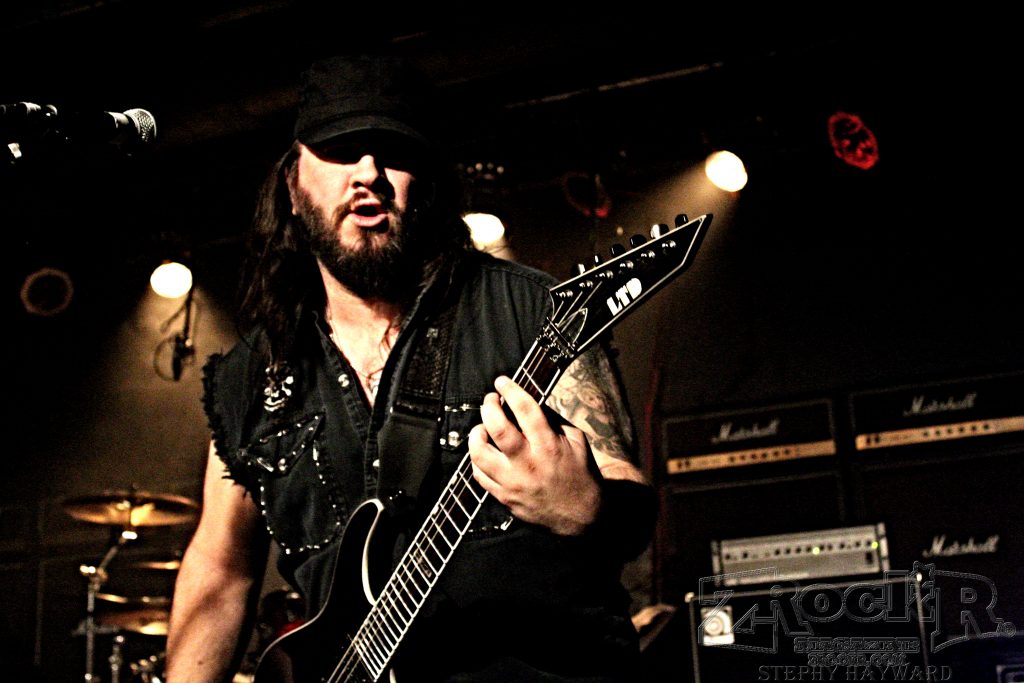 Whenever Jason Constantine is doing something on the Vegas scene or beyond, I am automatically interested (he even did some production/mixing work on Cyanide's album). The man is a great guitarist and appreciates the greatest rock and roll ever made. With an ensemble of talented musicians, he definitely impressed at this gig.
This is also the latest group to feature vocalist Danny Wilde, another respected member of the scene. Wilde is a charismatic frontman, and definitely brings the stage presence. My one complaint with this gig is that he was clearly not comfortable with much of the material, flubbing the lyrics on a few occasions, most notably during a cover of Dio-era Black Sabbath's "Neon Knights." Still, I have no doubts that with a few more shows and rehearsals, this guy will be ready to kill it. At this point, it is unclear if the band is going to be a "covers only" situation, or if they will eventually record and perform original songs. Either way this fan is interested. A jam session with members of all of the bands present on this evening topped things off in excellent form.
This was a fantastic showcase from some of the top rockers in Las Vegas, all of whom brought their best to the Vamp'd stage. Watch these bands if you are a fan of rock and roll; they will not disappoint you – something this gig was solid proof of from start to finish.
PHOTO CREDIT: All photos by Stephy Hayward for ZRock'R Magazine – ©ZRock'R Entertainment, LLC- ALL RIGHTS RESERVED