In the early 1990s, Green Day emerged from Southern California's fledgling punk rock scene… and nothing in the world of popular music has been the same since.
The trio of guitarist/vocalist Billie Joe Armstrong, bassist Mike Dirnt, and drummer Tré Cool unleashed their sound on the world upon being signed to Reprise Records in 1993, when the band members were surprisingly young, barely in their 20s. Over a quarter century, we have seen the group shift from their original, rawer punk-driven song to more mature work, and even complex concept albums! Their reach is global, and they are one of the few bands of their era that is every bit as relevant and popular today as they were back then, not to mention still active, both touring and recording.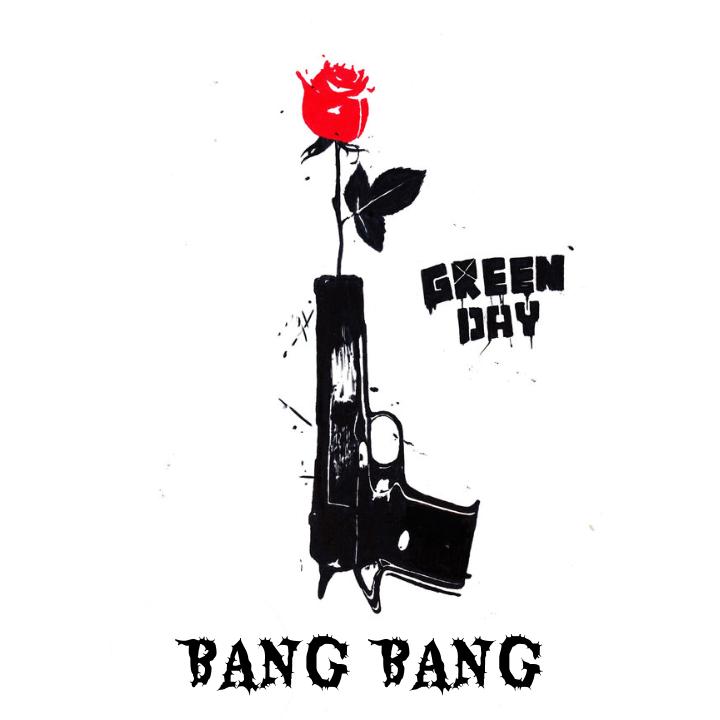 "Bang Bang" is the first track released from Green Day's forthcoming twelfth studio album, Revolution Radio, which will be their first new record of original material since the ¡Uno! ¡Dos! ¡Tré! Trilogy from 2012. The track premiered online on August 11, 2016.
If Green Day has taught fans one thing over the years, it is to expect the unexpected. Perhaps that is part of the reason these guys are one of my favorite bands. Ever. And that is regardless of my feelings regarding certain releases and political beliefs carried by the band; these guys transcend all of that. When the band established themselves as punks, they shocked the world by releasing a ballad. When the world thought they had Green Day "figured out," they released complex "concept albums" that stood as a strong musical and political statement alike. A few years back, they gave us an entire trilogy of albums back to back. And somewhere in the middle of all of the years of musical craziness, they even found time for a "garage rock" side project. Almost needless to say, I had no idea what to expect from Green Day's new song. Did anybody? But when it comes down to it, there is really only one thing that you need to know.
It kicks ass.
It has been a long time since I could truly refer to Green Day as a "punk" band; their last few releases certainly transcended that label and turned them into something radically different and unpredictable in the musical mainstream (how longtime fans felt about that is open to interpretation). "Bang Bang" is the loudest, most energetic and aggressive song the Green Day boys have put out in years. Yet the group retains their musical integrity and the ability to deliver a powerful message in the process.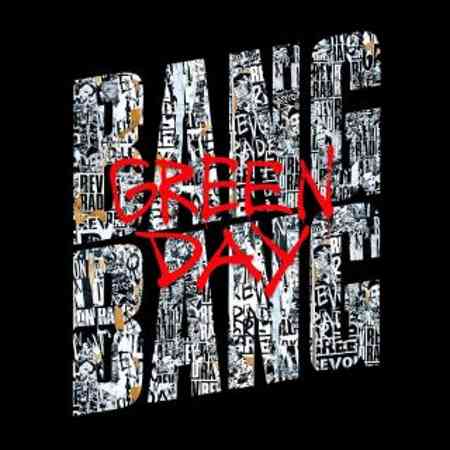 Armstrong's riffs and unique vocal style are as distinctive as they have ever been; you can listen to any Green Day song ever made and instantly know what band you are listening to due to Armstrong's voice alone, and "Bang Bang" is no exception to the rule. The always reliable rhythm section of Cool and Dirnt helps to contribute to the track's overall aggression and rawness. Years ago I saw Green Day on the Warning Tour, and their opening act was Australia's The Living End. In many ways, the musical style of this track is reminiscent of of The Living End's biggest hit, "Prisoner of Society," which speaks for the song's sheer energy and aggression, yet still being able to retain pop appeal for a mainstream audience.
Say what you will about Green Day. They have survived where their peers have failed and faltered, and walked away a stronger, more developed band. And they are still surprising us! With the release of "Bang Bang," I am all the more enthused for October's release of Revolution Radio. Guess that means you'll have to… wake me up when September ends.