Sailor Moon Crystal is the latest incarnation of Naoko Takeuchi's legendary anime/manga franchise. Largely credited as being one of the series that introduced anime to American audiences, this is a welcomed and eagerly anticipated new take on it.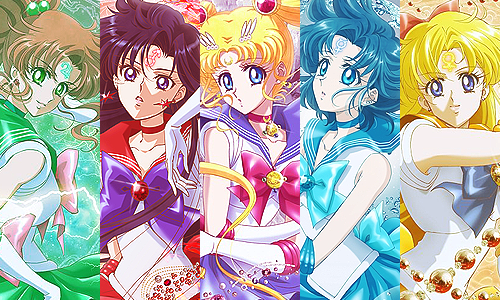 Unlike the original Sailor Moon anime which premiered in Japan in 1992 and was only loosely based on the Takeuchi manga (the basic plot was the same but many things played out very differently), Sailor Moon Crystal is an entirely new animation, based more directly on the manga and the original art style. This is the first Blu-ray Disc box set of the series, covering the complete "Dark Kingdom" story arc, which was the basis for the first season of the original anime. Sailor Moon Crystal's take on the "Dark Kingdom" arc lasts 14 episodes (note that the original manga and anime each have five separate story arcs, this being the first of which; presumably there will be five seasons of Crystal for this reason).
For the unfamiliar, the storyline behind Sailor Moon goes something like this. Japanese teenager Usagi Tsukino, who is lazy and a bit of a crybaby, struggles just to live her life – even getting to school on time and get decent test scores is difficult for her. Despite it, she remains bubbly, optimistic, and likable. When she rescues Luna, a strange black cat, from tormentors, she learns a secret – Usagi is actually Sailor Moon, a legendary hero and the reincarnation of the Princess of the Silver Millennium, a kingdom on the moon from long ago. The evils responsible for the destruction of the Silver Millennium, fronted by the villainous Queen Beryl, have also been reincarnated on Earth, and Usagi must step forward and do her part to combat the forces of evil. Guided by Luna, Usagi juggles her student life and battles, and meets a number of new Sailor Soldiers along the way, as the forces of evil converge. She also encounters the mysterious Tuxedo Mask, wondering if he is friend or foe.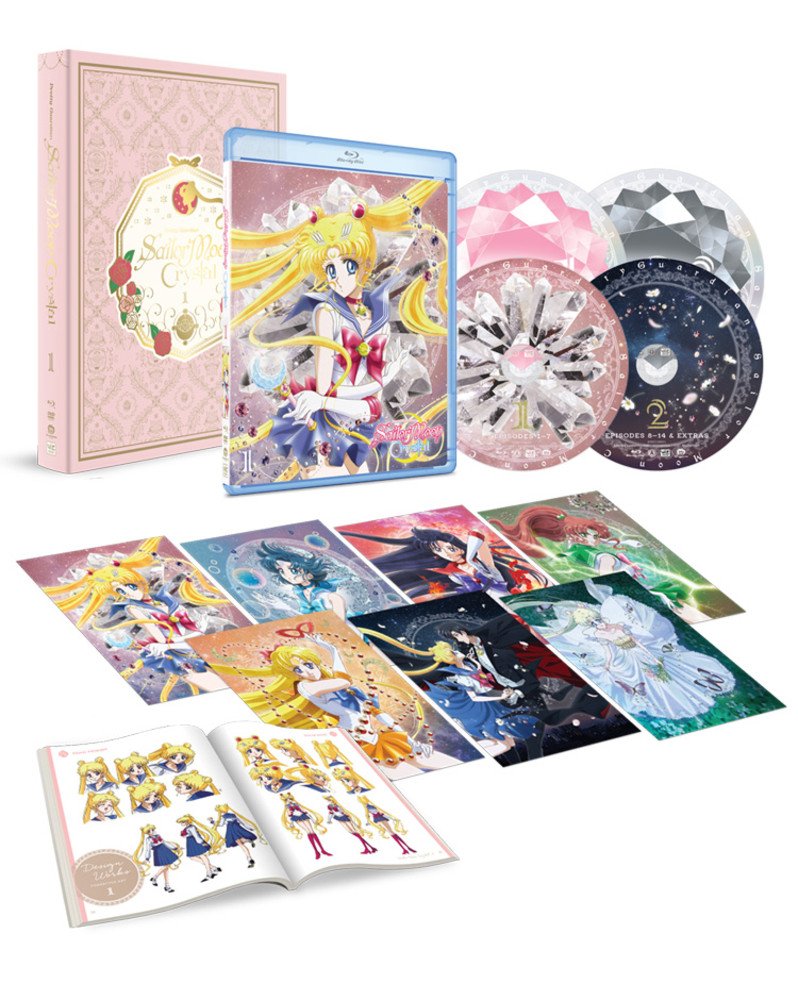 As a long time fan of the Sailor Moon franchise, Sailor Moon Crystal sounded like a "dream project" of sorts; going back and reanimating the series to follow the original manga more closely, and in an art style closer to Takeuchi's original drawing style. I was definitely optimistic for this new take on Sailor Moon, and while there are a few shortcomings, overall these first 14 episodes make for a great introduction to this new, more manga-esque take on the franchise.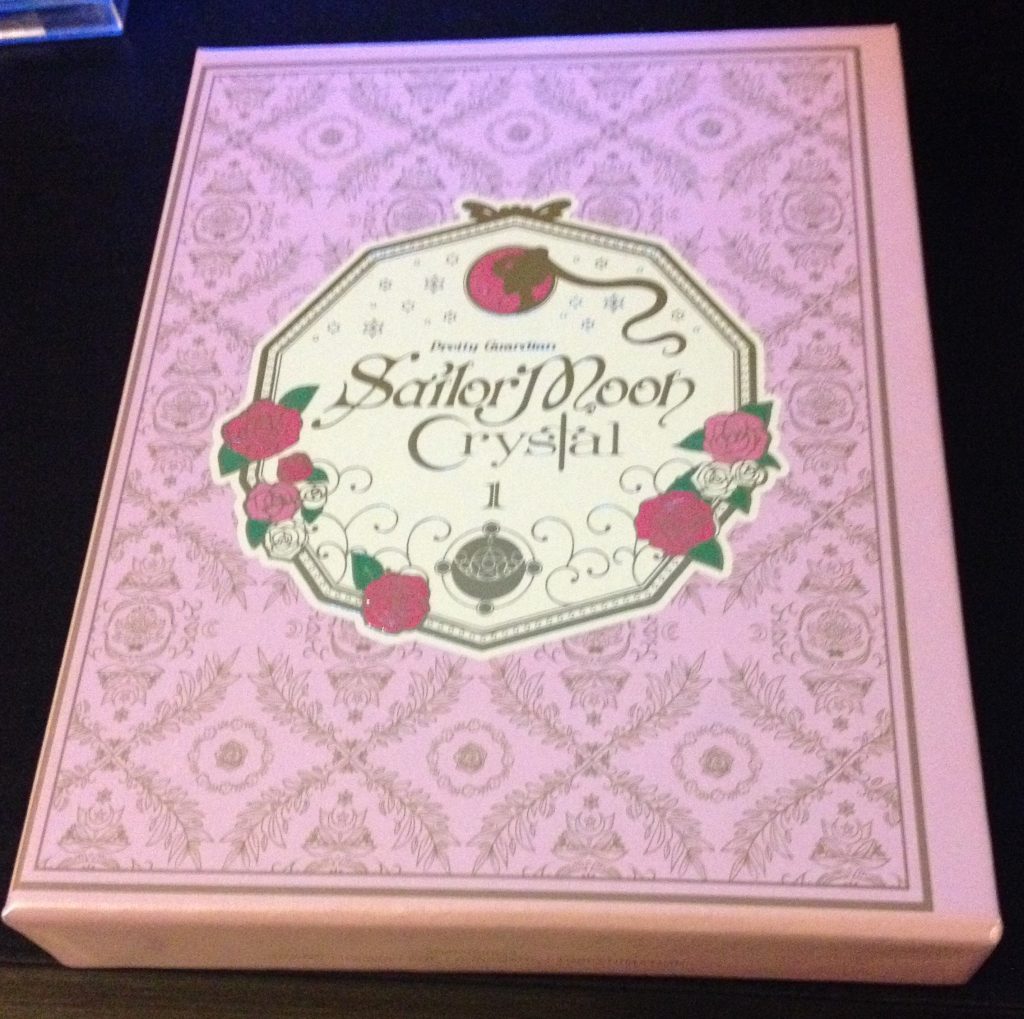 I have always loved Sailor Moon for its mixture of action, humor, and character development alike; Sailor Moon Crystal definitely keeps the spirit alive. There are a few changes from the original manga concerning the fates of certain characters, and some minor aesthetic changes to put the series in the "modern world," as the original manga came out in 1992 (for instance, you will see wall-mounted HDTVs and DVDs rather than floppy disks and VHS tapes).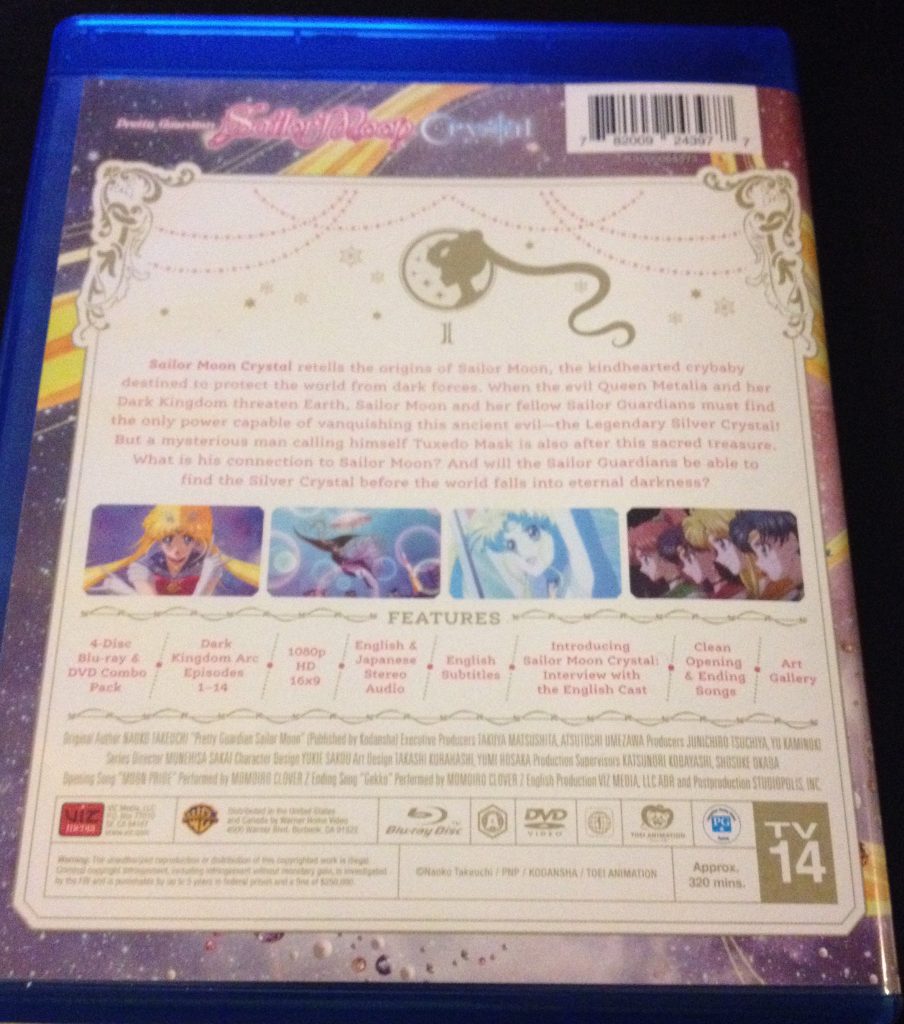 More concise and closer to the manga is both a good and a bad thing. Good because we do not have to experience episodes of filler-laden "Monster of the Day" plots, but bad because we do not really get the chances to bond with the characters, living their lives and going about things to the extent we did in the original anime. Still, at large this feel is closer and truer to the manga, and it means fewer unnecessary moments. Overall the good in these regards outweighs the bad. It is a great "jump on" point for newbies that are curious about the series as well.
The main issues I had with Sailor Moon Crystal came from two things:
First and foremost, the final fates of certain characters (I will keep it vague so as to not spoil anything for newbies). Certain characters die in the manga, but this is changed and said characters are just "kept around" alive for no real apparent reasons. Even the way a certain major villain is killed/defeated is changed drastically, again for no real reason. These modifications were completely unnecessary, though I think only die-hard fans of the original manga are going to notice.
The other thing is that there is unnecessary CGI added to the series that sticks out like a sore thumb. Why do all new traditional 2D shows find themselves unable to resist the urge to do this? In many ways this betrays the principle of trying to stay true to Takeuchi's art style. It is certainly not a "deal breaker" but it is painfully obvious and really adds nothing to the show.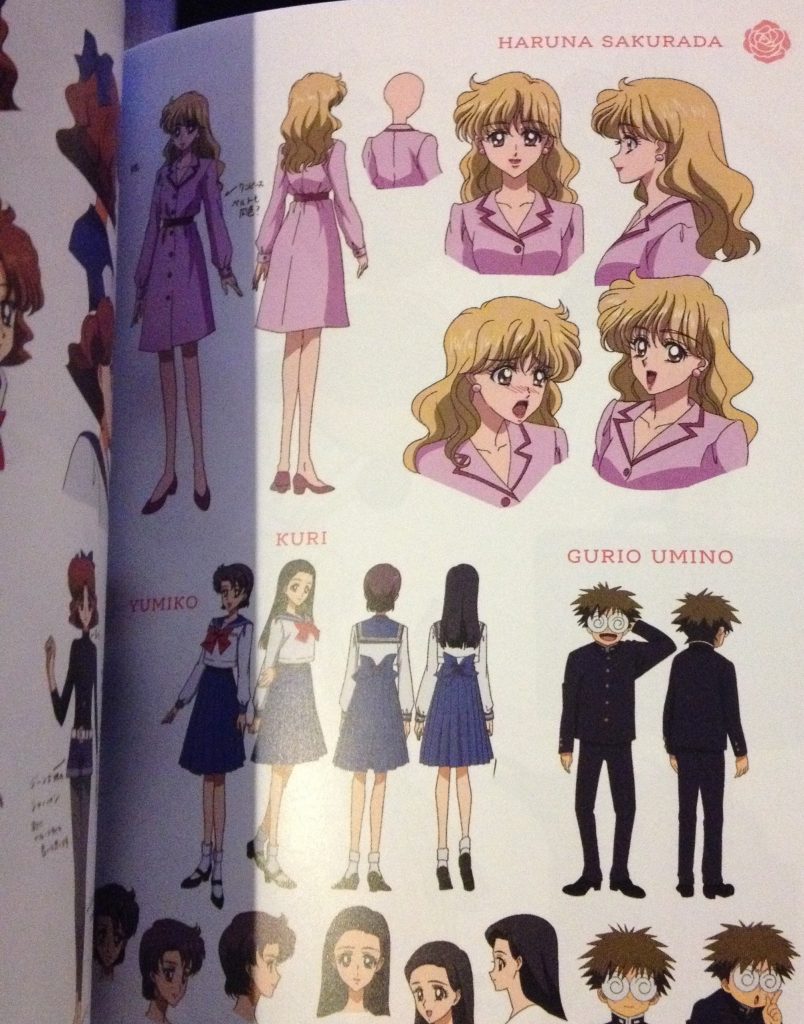 Overall, when it comes to Sailor Moon Crystal, it is a great new adaptation of the original manga. Someone brand new who is curious about Sailor Moon, as well as long time fans who are looking to see this new adaptation for themselves, should be pleasantly surprised and delighted with the results.
The set is being released on DVD, Blu-ray Disc, and a Special Edition Blu-ray Disc set with several other bonuses, including a booklet, special packaging, and art prints. The MSRP of the set (in all forms) is a little on the steep side, so fans might want to wait to see if the price goes down more before committing to the purchase.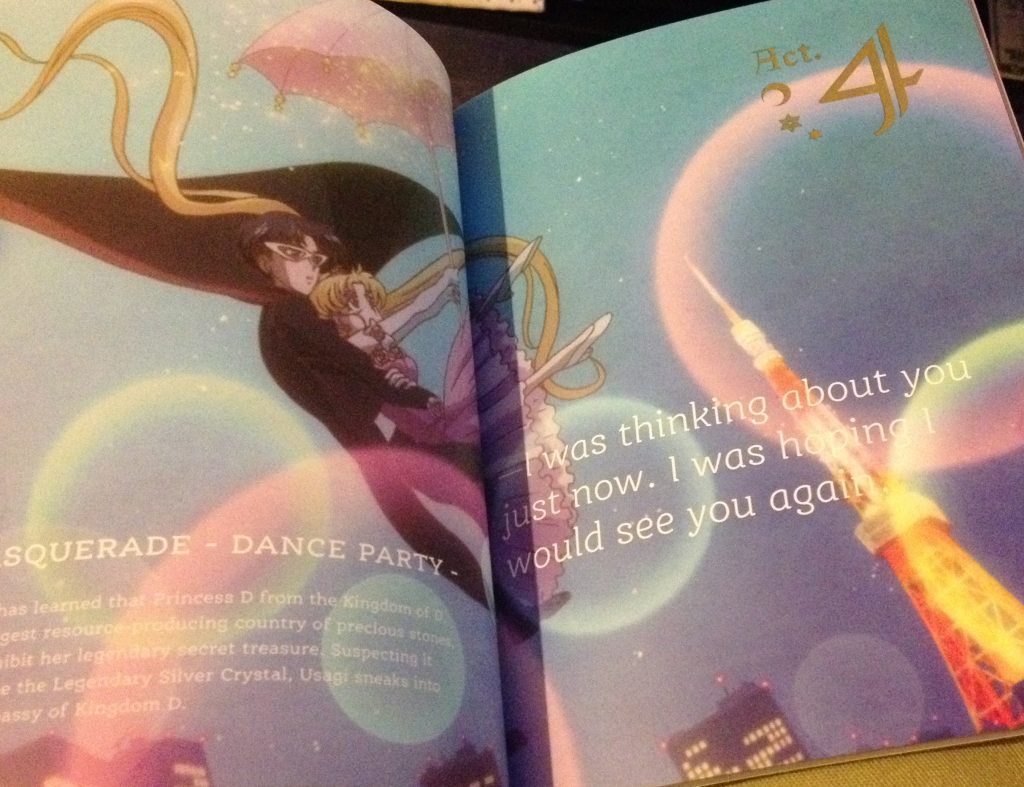 Audio and video quality on the disc impress; English dubbed versions and the original Japanese subtitled in English are both available. The voice cast and script for the English version are impressive enough; even those purist types who normally hate dubbed anime should be happy with what they see and hear here. A handful of bonus features are included, the main one of which being an interview with the English dub cast. This is fun to watch once, though I do not imagine people are going to want to watch said features more than once.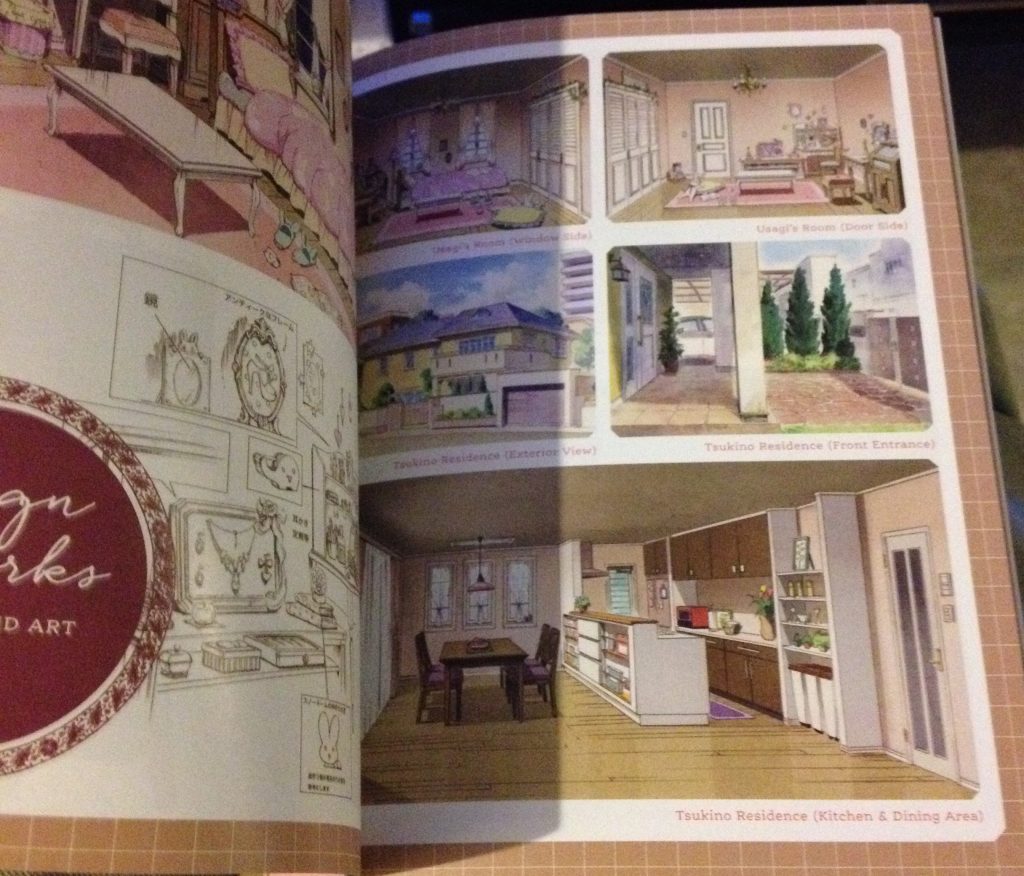 The Special Edition set is something that may interest the big time Sailor Moon fans; the booklet included is packed with interviews, cast lists, concept art, and far more. There are also several art prints included, each one roughly the side of a postcard. It is not clear if this is a limited edition thing or not, but if you can get this for a decent price, it is something worth having.
Sailor Moon Crystal serves as a fantastic new incarnation of the legendary anime/manga franchise from Naoko Takeuchi, and this new, truer to the manga take on things is something I am sure will impress fans. Definitely pick this up if you are curious or interested in the series, but wait for the price to go down.
DISCLAIMER: All images in this review are the property of their respective copyright holders, including Viz Media, Warner Bros., Kodansha, and Naoko Takeuchi. For promotional use only. All rights reserved.
All photographs are taken by and are the property of the author.