Kix, hailing from the State of Maryland, has long been a favorite band of many a rock and roll fan. Even nearly four decades since they premiered, the group is still going strong. An unexpected reunion album featuring 4/5 of the band's classic lineup, Rock Your Face Off, was released in 2014 to rave reviews, bringing the band back into the spotlight, and showing the masses that they were not about ready to hang it up!
Can't Stop the Show is a newly released documentary from Kix, detailing how they returned from obscurity to record and release a brand new album; their first in nearly 20 years! The group is shown playing live and rehearsing, as well as recording in a home-constructed studio. All members of the current band are interviewed, as well as production and engineering staff. Other fans in the industry of these musicians are interviewed as well, sharing their stories of/with the band, including Sirius XM's Luc Carl and Keith Roth, Black N Blue's Jaime St. James, Extreme's Nuno Bettencourt, media personality Eddie Trunk, That Metal Show co-host Dan Jamieson Halestorm's Lzzy Hale, Cinderella's Jeff LaBar, and Godsmack's Shannon Larkin, amongst many others. Also included is a live CD featuring ten cuts recorded live in support of the new record, as well as two extra tracks done for Sirius XM.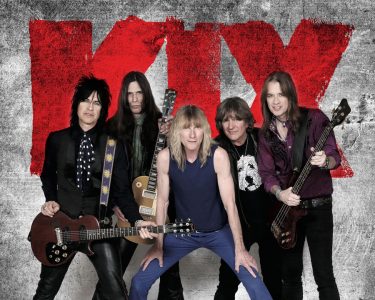 Let me start by saying that Can't Stop the Show is NOT a comprehensive, career-spanning documentary for Kix; the presentation focuses only on the band's reunion and new recording sessions. I would love to see a doc on the band's early years come out someday, but in the meantime, this is a great look at one of the rock and roll world's most criminally underrated bands; one that continues to bring an energy to the stage that musicians even half their age are unable to rival.
It is amazing to see how many people in the industry have been influenced by Kix, and continue to be. They are a phenomenal band; one that actually still puts on live shows, and as a result of the release of Rock Your Face Off, even has the new music to show that they are no mere "nostalgia band." It is especially amazing to see the following that they have maintained amongst their peers and fans alike, even if they did not achieve the mainstream success of some of the Decade of Decadence's more popular acts (and it is worth noting that Kix got their start much earlier than many of those bands, with their debut coming out in 1981, so if anything, other more popular acts may have copied/borrowed from them!)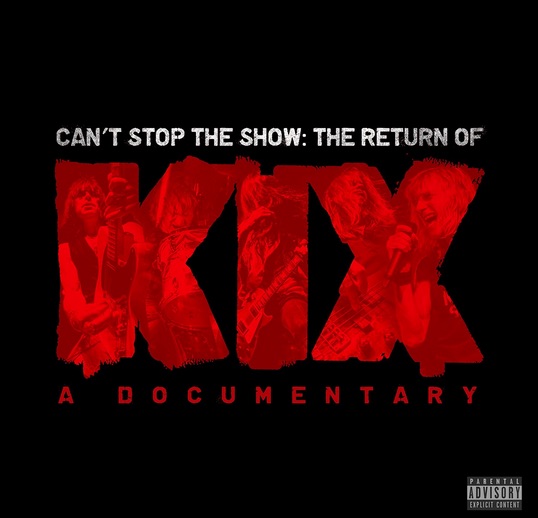 In addition to the documentary, which runs about 71 minutes, the DVD disc also includes some bonus extended interviews/clips, and some music video content, primarily of the full versions of concert clips seen in the doc. There is also the live CD included, featuring 12 live cuts recorded by the band recently, and this is certainly a testament to what these guys continue to bring to the stage.
If you are a Kix fan (and if you are not, what is wrong with you?), add this documentary to your collection. It is a fun and interesting look at the revival of one of rock's most charismatic, underrated, and enduring bands. Very highly recommended!
DISCLAIMER: All images in this review are the property of their respective copyright holders. For promotional use only. All rights reserved.