18 and Life on Skid Row is the long awaited autobiography from legendary (and infamous!) rock vocalist Sebastian Bach. The book takes a look back in time from Bach's early childhood in a number of locations and first becoming a singer and rock and roll fan, his early bands and musical rise, his heyday with Skid Row and the solo career that would keep him relevant, as well as his stint on Broadway, and more recent stories, including relocating to California and his recent marriage. The book contains many rare photos, mostly from Bach's personal collection, and rarely heard stories and the like.
If there was any rock star out there that was long overdue for an autobiography, it was certainly Sebastian Bach. This guy has long been the center of attention of many a fan, music critic, and everything in between. So many of us have been eager to hear this story for so long, and the end results do not disappoint. Featuring over 400 pages worth of content, it is an excellent autobiography, and despite a few minor shortcomings, certainly gets the job done and will intrigue any rock and roll fan.
As with any rock star, there is definitely more to Mr. Bach than meets the eye. I will not get too into these stories here, or else everything would be spoiled and you would not want to read the book. But anyone who is a fan of his is going to learn plenty of new and interesting things here. The rare photos are one of my favorite things about this book; you get to see everything from Bach as a child, to his Broadway performances; there are black and white photos throughout the book as well as a small section in the middle of additional photos, many of which are in color.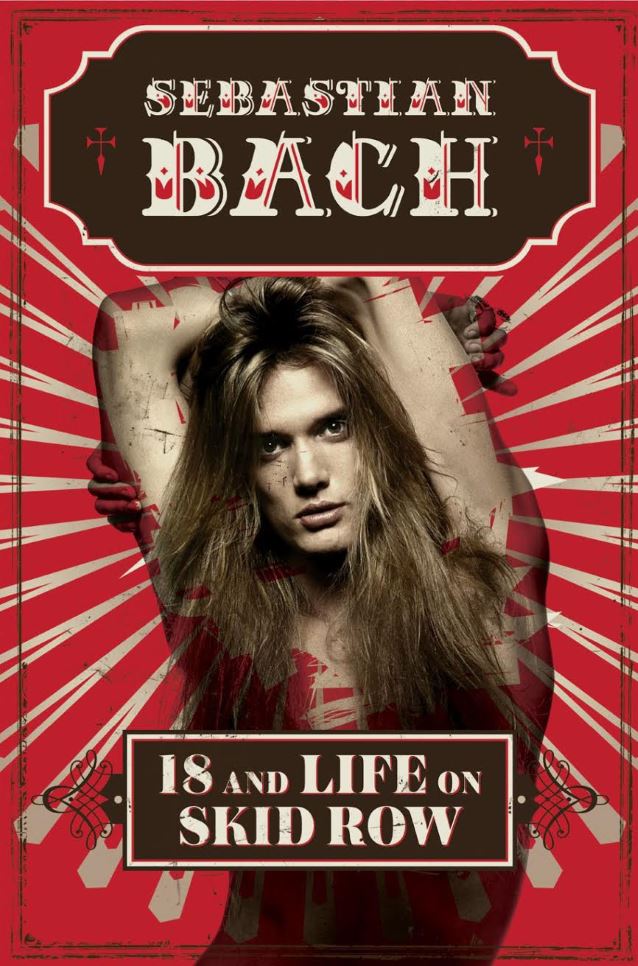 That said, as much as I like the book, I did have a few minor issues:
-The biggest issue I had with the book is that most of the photos have no description whatsoever. So we do not know who is in the picture with Bach/where he is/why the photo is important/etc. There were some great photos, and I found myself disappointed not being able to know more about the stories behind them!
-Bach's work with Ace Frehley is mentioned here in the mid 90s period or so, yet there is absolutely no mention of "Back to School," a Frehley song Bach performed on in 1989, and which predates the collaborations described in the book.
-No mention of the different versions of the Slave to the Grind album having a track replaced on later releases.
-The infamous "AIDS Shirt" incident is not mentioned anywhere in the book.
-There are a few spots in the book where the time period jumps around rather sporadically; most rock and roll biographies are guilty of this to some extent. But Bach at least has the courtesy to provide dates/locations for nearly everything.
-Bach's real name is Sebastian Bierk. The name "Bierk" appears in many photos early in the book, but he does not come straight out and say that this is his real name until MUCH later on the book. This may confuse some readers.
Overall, Bach's autobiography was worth the wait, and I doubt any fans are going to be disappointed by what they read here. If you are at all a fan of Bach or you are just looking for the next great rock and roll autobiography, this one comes strongly recommended!