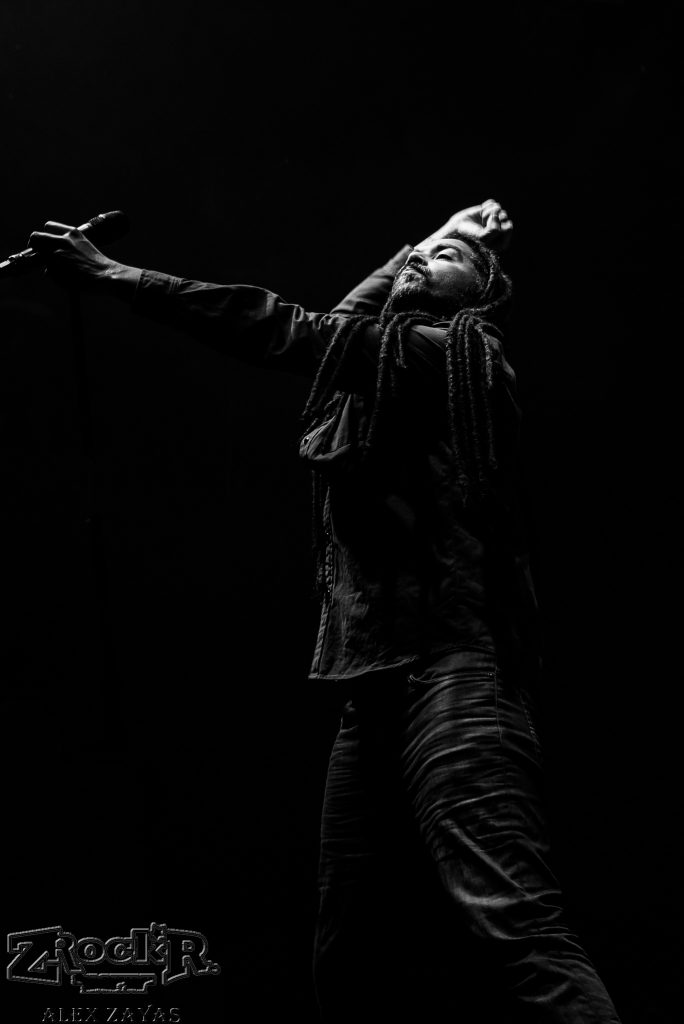 When you think of a band like Alter Bridge, not very well known for their heavier songs, you definitely don't think of metal band Nonpoint. When I found out that they would be the opener, it just sweetened the deal, having never seen either band.
Touring in support of their 2015 album The Poison Red, Nonpoint has been making waves in a major way amongst the music community. Even though these guys have been around for 20 years, I don't think they have really been granted the same kind of attention as other bands in their genre, which is a damn shame.
Opening the show with "Pins and Needles" off of 2014's The Return, Nonpoint immediately delivered high energy. Vocalist Elias Soriano had some microphone issues during the first half of the song, resulting in him being barely audible, but the rest of the band kept going, as did he. The crowd went wild during their entire set, their fists pumping in unison. Soriano kept the crowd engaged during the entire set, even engaging those who were not familiar with the band saying, "For those who don't know who we are and can't read, we are KoRn! Just kidding!" Like a metal Freddie Mercury, he instructed the crowd to "follow the bouncing ball", waving his arms like a conductor to get the crowd to move to the music. A moment similar to this happened towards the end of their set when Soriano asked the crowd to chant for their brothers in Alter Bridge, which is really cool.
This band is an absolute delight to see live. Even if you don't dig the music, I highly recommend you see them. Trust me, you will leave the show as a fan. I did.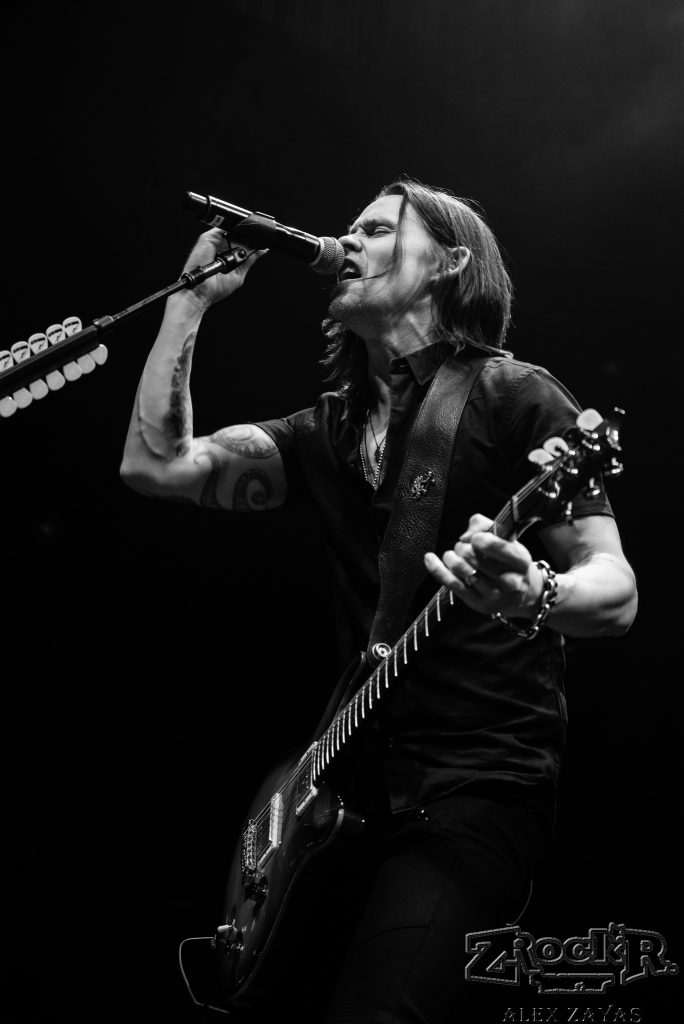 Now on to the main event. Alter Bridge has been a long anticipated show, mainly due to vocalist Myles Kennedy being busy with Slash and the Conspirators for so long. News of a tour excited fans old and new.
The band was introduced by non other than Eddie Trunk of That Metal Show. Usually when Trunk shows up, you know it's going to be a great event.
As the band hit the stage, the crowd erupted in screams. Kennedy, perched with his guitar on stage right at first, sounded amazing. It can be a huge disappointment when you see a band or a singer, and they sound nothing like their records. This was not the case for Alter Bridge. Undeniably one of the best voices in rock n roll at the moment, he proved his skill on guitar as well, picking away at the solo with ease.
Song after song, they delivered a punch to the chest. Having never seen them before, it was definitely fun to watch. All members are beyond the point of talented, and it's definitely different style-wise to what those who are just familiarizing themselves with Kennedy may be used to. Either way you slice it, it was a treat for them to visit Las Vegas, and we can't wait to see either band again!
PHOTO CREDIT: All photos by Alex Zayas for ZRockR Magazine – ©ZRockR Entertainment, LLC – ALL RIGHTS RESERVED