King Kobra was a criminally underrated band in the 1980s, showing a great deal of potential. Combining drum legend Carmine Appice with the talents of vocalist Mark Free (later Marcie Free), guitarists David Henzerling and Mick Sweda, and bassist Johnny Rod, the band's first and best known lineup recorded two albums – 1985's Ready to Strike, and 1986's Thrill of a Lifetime. Rock Candy Records has given both releases a long overdue reissue. The group's lineup changed following the second record and they ultimately disbanded following 1988's King Kobra III, though there have been sporadic reunions, most recently one that includes Rough Cutt/Quiet Riot singer Paul Shortino, and has spawned two new studio records.
Exactly why the band never quite took off has long been the subject of debate, with potential reasons ranging from emphasis in the music industry shifting, to the band getting the short end of the stick when it came to their publicity and representation from their record label. Regardless, the group was shortchanged and never achieved the possible commercial success. Mick Sweda (and later members Marq Torien and Lonnie Vencent) would later jump ship and enjoy later success in Bulletboys, but even then, it has been stated in interviews with Appice that that band's success with their first album resulted from their reworking of in-progress King Kobra songs!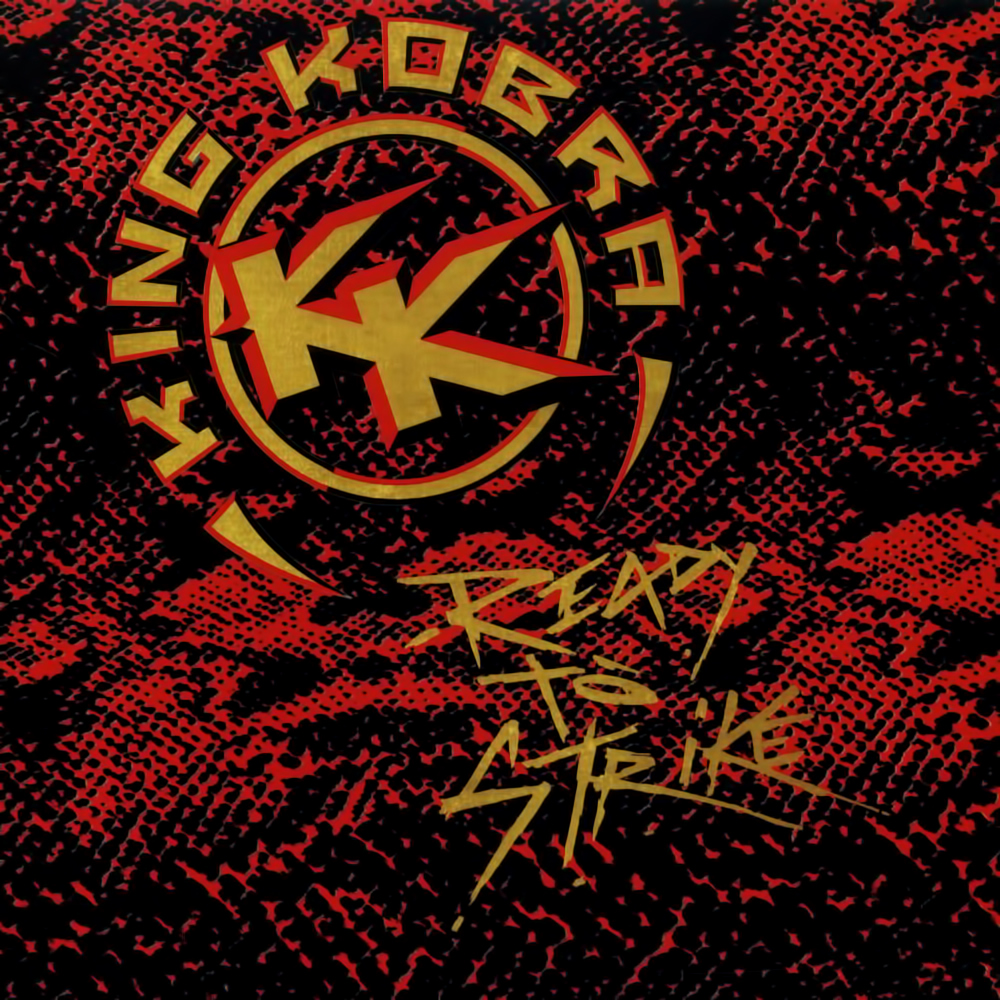 The first of the two albums reissued here is 1985's Ready to Strike, and this is easily the superior release of the two. This record rocks hard, but is definitely accessible and not one that would alienate fans of the era's more mainstream bands. A great mix of heavy and melodic sounds, there are plenty of highlights to be had here, including the anthem "Hunger," the hard rocking "Shadow Rider," and even a great power ballad in the form of "Dancing with Desire." This album should have been a major success, but sadly, this was not to be. But, all the more reason it is worth rediscovering here.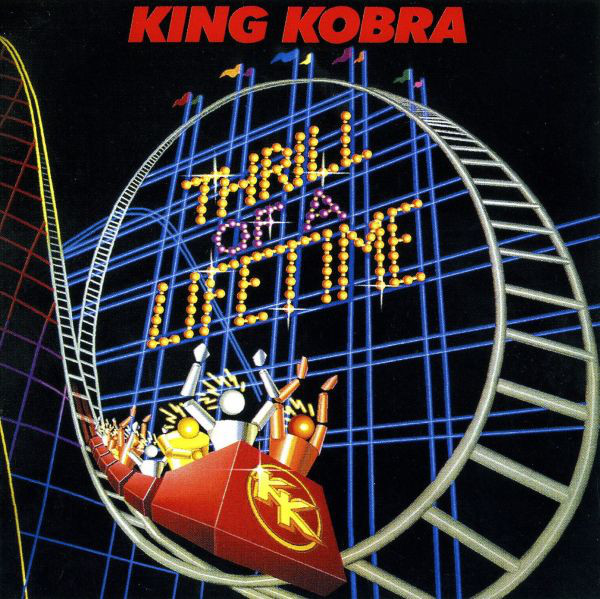 1986's Thrill of a Lifetime was anything but. After a great debut that fused the best of hard and melodic rock, the second release is a disaster on all fronts, feeling more like a generic 80s pop band (certainly, record company politics are more to blame here than the band). Gone are the hard rocking riffs of the debut, and in their place are cheesy, poppy keyboard-laden sounds. "Dream On" (not a cover of the Aerosmith song) feels like a blatant rip-off of Loverboy's "Turn Me Loose." "Home Street Home" is (gasp!) a RAP song, and is every bit as bad as you would expect. Only "Raise Your Hands to Rock" approaches the quality of the songs on the first record. King Kobra's debut was a great record, and while their sophomore effort does have its moments, generally it is best left forgotten. Fortunately, follow-up King Kobra III (sadly NOT yet reissued by Rock Candy) returned to a harder rocking sound.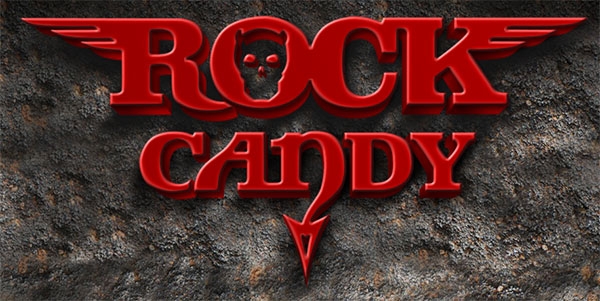 Rock Candy's reissues, as usual, do not fail to please, including lengthy essays, rare photographs, and a great deal of insight as to the story of this underrated band. The Thrill of a Lifetime disc includes a bonus remix of "Home Street Home." It would have been great if there had been more bonus tracks included; this fan would have loved to get some live material from the era. That said, no fan should be disappointed with what is included here, and the care Rock Candy has put into these packages.
Rock Candy has once again delivered quality reissues of material from a classic, underrated band. You can take a pass on Thrill of a Lifetime, but definitely add Ready to Strike to your classic hard rock collection. This one is well worth owning, and Rock Candy's release is the new definitive version.