Sailor Moon R: The Movie is the first of the three Sailor Moon movies, released to accompany the second season of the television series. The film was released in Japanese theaters in 1993, and was redubbed and released by Viz for a theatrical release in January 2017. A Blu-ray/DVD release followed in April 2017.
Long before he was the love interest of Usagi Tsukino or took on the identity of Tuxedo Mask, Mamoru Chiba was the only survivor of the car crash that claimed the life of his parents. Stranded and alone in the hospital, his only friend was the mysterious Fiore, who he gave a rose to as a symbol their friendship. Years later, Fiore returns, wanting to return the favor, but the flowers he has brought with him have consumed his mind, and are bent on draining the energy of everyone on Earth. When Mamoru is captured by Fiore, the Sailor Guardians must spring into action to do battle with a new threat.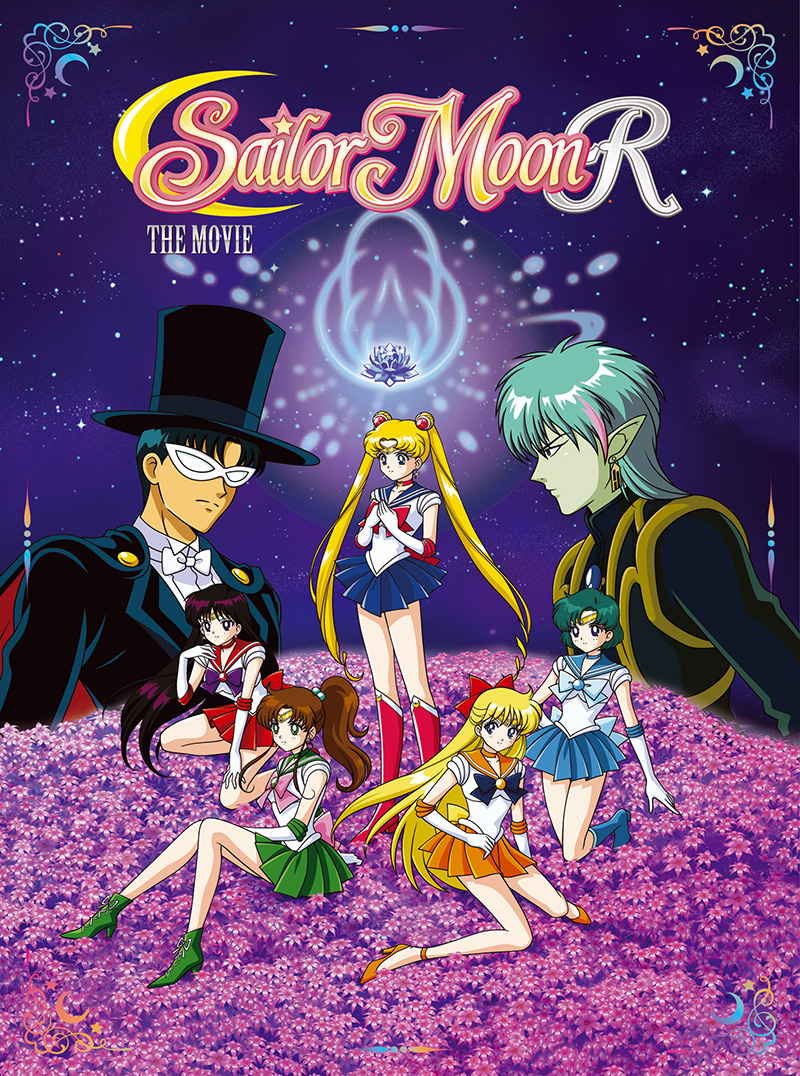 The first Sailor Moon movie is not perfect, but it is a worthy addition to the original anime series. The movie scores major points for actually looking into Mamoru's past; something the anime largely failed to do on its own. There are some great dramatic and action scenes, and genuine suspense during the film's 60-minute duration. While there are a few minor pacing issues, it does not prevent this movie from being plenty of fun for Sailor Moon fans.
Like all other Viz anime releases, this one offers a new English dub, as well as the original audio track subtitled in English. Viz's English dub cast has been doing a superb job with their redubbing of the series, and it remains fantastic here. The picture quality is also vastly superior to that of the season sets of questionable remastering quality.
A handful of bonus features are included as well, including a newly dubbed version of the Make Up Sailor Guardians short film that aired before the movie when it was first shown theatrically in Japan, as well as featurettes from the new dub's English theatrical premiere, which includes a Q&A with the dub cast and crew.
Viz's release of Sailor Moon R: The Movie is going to appeal to all fans of the series with superb audio and video quality, and even an assortment of interesting bonus features. Strongly recommended to anyone that is a fan of the series.
DISCLAIMER: All images in this review are the property of their respective copyright holders, including Viz Media, Kodansha, and Naoko Takeuchi. For promotional use only. All rights reserved.