Legendary Deep Purple/Rainbow guitarist Ritchie Blackmore surprised longtime fans with his decision to reform Rainbow. After 20 years away from rock, performing medieval folk music, the guitar hero is back, though his decision to reform the group with no other original/classic members has drawn criticism from fans and critics alike, including other former Rainbow members. That said, the group has played shows and festivals, and has even released a live CD/home video package. While not great, it certainly showed that Blackmore could still rock.
It was recently announced that we would be getting some tracks from the new Rainbow, and this fan was certainly curious to hear what the group would be delivering. With this "online single" release, we get two songs; a new track called "Land of Hope and Glory," and a rerecorded version of "I Surrender," a Russ Ballard composition originally recorded by Rainbow on their 1981 album Difficult to Cure with vocalist Joe Lynn Turner. Are these songs worth your time?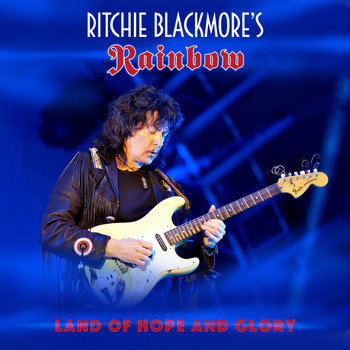 Let us start by taking a look at "Land of Hope and Glory," the first track of the two. Although this was billed as a "new song," right from the get go, it sounded a little too familiar. Turns out it is not a new song at all, but just Blackmore's take on Elgar's "Pomp and Circumstance," AKA "The Music Played at Every Graduation Ever." The track clocks in at just under three minutes, and is mostly acoustic/orchestral-style, though Blackmore does play the main motif from the piece on electric guitar in its latter half. While the electric guitar portion is a highlight, this still feels more like a Blackmore's Night track than a Rainbow one. Blackmore is an ace when it comes to reinventing classical tracks; "Difficult to Cure/Beethoven's Ninth" is proof enough of that. But this one does not reach those heights. This should have been entitled "Pomp and Circumstance" to begin with, and not passed off as a "new song." It just feels lazy and rushed, even if Blackmore's electric guitar in the latter half is a highlight.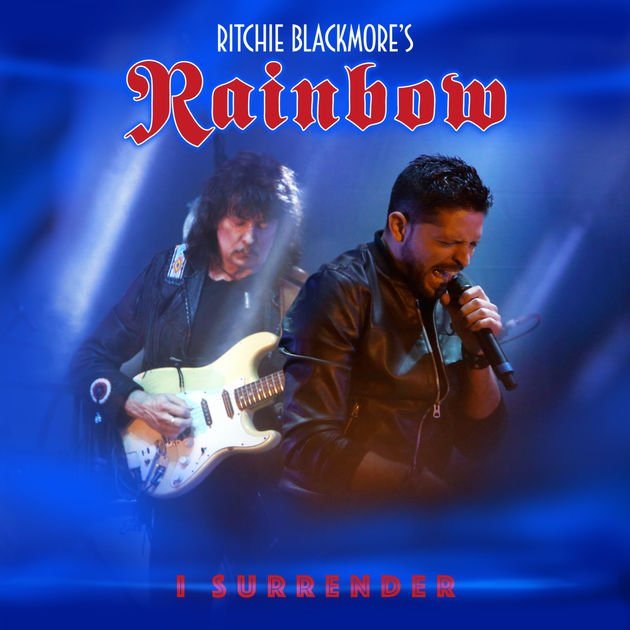 And then we come to part two, the rerecording of "I Surrender." Let me start by saying if you are covering a song in which the earlier Rainbow rendition featured Joe Lynn Turner vocals, you already have an uphill battle ahead of you. Ronnie Romero is a respectable vocalist; I was actually quite impressed by many of his performances on the live Blu-ray from last year. Revisiting classic songs can make for a fun listen, but here, Blackmore and Romero simply bite off more than they can chew. The instrumentation here sounds good enough, but when you do this, you are always going to be held to the high standard of the earlier Rainbow version of the song. And Romero, while a respectable singer, simply is not up to the task. Everything about Romero's vocal style is simply wrong for this song. This is why Blackmore and Romero need to give us new, original songs that are written around his singing style; if they did this, we could likely get some good, memorable tracks.
It is great to see Ritchie Blackmore back in the world of rock, but these tracks simply don't cut it. We get a lazy reinterpretation of a classical piece passed off as a new song (which does manage to get a few good electric riffs despite that) and a rerecording of a song that was perfect the first time around, and can never be improved on. This fan wants to see ORIGINAL material from the new Rainbow, which actually shows off what these musicians are capable of musically, rather than a less-than-stellar revisit of the past. Give these cuts one listen if you are curious, but this fan believes the best is yet to come.