Accept has long been revered as one of Germany's finest heavy metal bands. For over four decades and through various changes in band members, hiatuses, and musical trends, this is a group that has long persevered.
A new Accept album from the current Mark Tornillo-fronted lineup is due out later this year, but in the meantime we get another surprise from the group – reissues of the four pre-Balls to the Wall albums, many of which have been difficult to find and track down for years. The albums include bonus tracks/content, namely interviews (on the self-titled debut) and new live renditions of the song with Udo Dirkschneider's solo band (on the three subsequent reissues).
Accept's self-titled album was released in 1979. Right from day one, Dirkschneider's distinctive vocal and Wolf Hoffman's killer riffs were already in place. This is a raw album, with a style akin to bands like The Rods and Riot in their earliest periods, but still distinctive, even if a bit wild and scattershot. The opening one-two punch of "Lady Lou" and "Tired of Me" starts things off great, and the band manages to keep the attention of listeners through, even if not all of the elements of the band's future success were quite in place. "Seawinds" and "Sounds of War" even feature lead vocals from Peter Baltes. It may be a bit raw and inconsistent in places, but this fan cannot help but enjoy it. It is well worth rediscovering.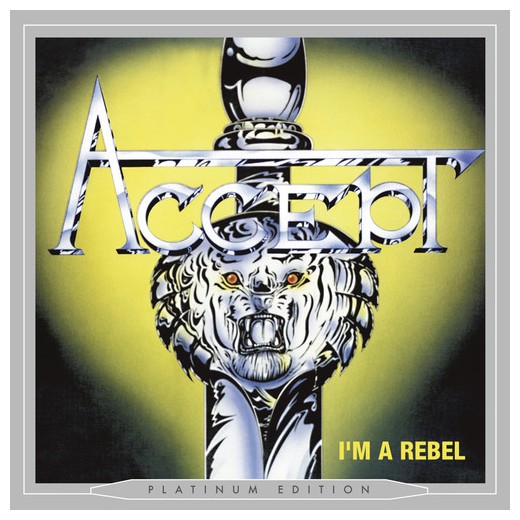 I'm a Rebel was released in 1980; this was the band's sophomore effort, and they even admit to this being an attempt at a more commercial effort. Like the debut, the band's classic sound is not quite in place, but the are steadily "getting there." This album will always be remembered for its title cut, written by Alexander Young, which was originally recorded by AC/DC but never officially released; this song became something of a minor classic for the Accept, arguably their first hit. Like on the first album, Peter Baltes tries his hand at vocals on a few tracks, the slow and melodic "No Time to Lose" being a personal favorite. Even though the band admits to going more commercial, this is an step up from the rawness of the debut, even if the result is still on the scattershot side.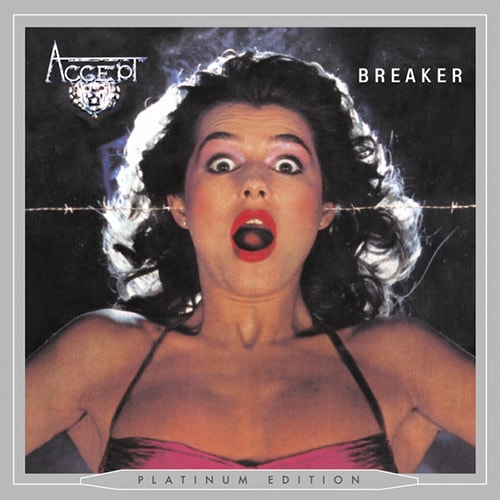 Breaker was released in 1981. The band's third album saw them shunning outside influence and doing their thing, their way. The results paid off; this is truly the first "classic" Accept record that saw the band discovering and exploring their classic sound, with most of the "experimental" elements of the earlier records cast aside. It will forever be known for three tracks – its hard-hitting title cut, as well as "Midnight Highway," which one of the few "lighter" and more commercial cuts, and the gritty, merciless "Son of a Bitch." In between these cuts, the group serves up their share of tracks that show a more focused direction. It was the last album for over a decade to feature a lead vocal from Peter Baltes, who sings on the ballad "Breaking Up Again," which seems strangely out of place on this otherwise mostly heavy release. But there is no denying this record marks the beginning of Accept's classic era.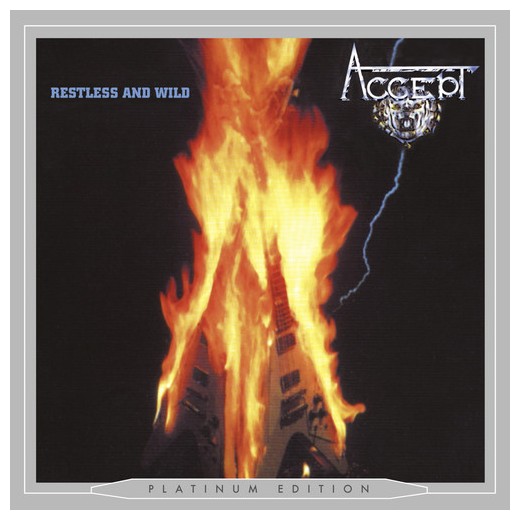 The fourth album from Accept (and last to be featured in this batch of reissues) is Restless and Wild. When it comes to the coveted title of "Best Accept Album," this one often goes toe to toe with Balls to the Wall, with the fanbase split. And while I would probably give the nod to that latter release, Restless and Wild kicks ass. With its deceptive, vintage "scratched record" intro, "Fast as a Shark" trolls its listening audience for a few seconds… and then launches in to one of the heaviest and most aggressive heavy metal songs of all time. The title cut rocks just as hard and is equally iconic, as is the album's closing anthem, "Princess of the Dawn." "Neon Nights" and "Flash Rockin' Man" are minor classics as well, but there really is not a weak spot to be found here. In the Accept catalogue, the fourth record is amongst their overall best.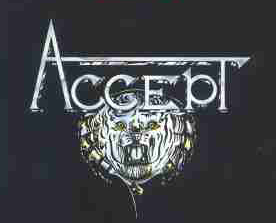 I do not own older CD releases of these albums, so I cannot do any direct sound quality comparisons to prior releases. For what they are, they sound very good, though the later releases, naturally, sound better quality-wise as they were made with bigger budgets in better studios/equipment/etc.
For the purposes of this review I only had access to audio files, so I cannot comment on if the reissues have any expanded liner notes/essays/photos/etc.
The interview with Dirkschneider on the first album's reissue is great, and actually sheds some interesting light on the band's early formative years, even if it is fairly brief.
The one thing that puzzles me about these reissues is the decision to include more recent Dirkschneider solo live recordings of the songs as bonus tracks. It would have made more sense to include vintage live recordings of the songs; surely some old soundboard recordings exist from this era.
While confused by the decision to include Dirkschneider solo versions of songs from recent years as bonus tracks, the reissues themselves are long overdue; it is good to finally be able to find and get these albums that have long been difficult to track down. If you are a fan of the band, go back to where it all begin. Highly recommended releases!