Saturday Night Fever was produced by Robert Stigwood and directed by John Badham. The film stars John Travolta and Karen Lynn Gorney, with supporting parts from Donna Pescow, Val Bisoglio, Martin Shakar, Sam Coppola, and Monti Rock.
Saturday Night Fever is the story of Tony Manero (Travolta), a young man from a working class family stuck in a dead-end job at a hardware store, who lives in the shadow of his model citizen brother that is training to become a priest. But come Saturday night, he can escape from the doldrums of his dead-end life and cut loose at Odyssey 2001, the local disco, alongside his closest friends, dancing the night away and picking up women. Upon hearing of a forthcoming dance contest, he partners with a beautiful woman with a promising career and a bright future. As he practices for the forthcoming contest, he comes to question his place in life and what is truly important.
When it first came out in 1977, Saturday Night Fever was a smash success. Produced by the legendary Robert Stigwood, the movie's endearing popularity over the course of four decades should say something; legendary film critic Gene Siskel had even been known to call this his favorite film of all time. With its combination of romance, drama, humor, and a gritty, down-to-earth look at a man's weekly escape from working class life, coupled with one of the film world's most famous soundtracks, Saturday Night Fever succeeds on many levels and hits close to home. Even if you are not a disco fan, chances are you will find something here to love or relate to.
While there are other actors in this film, the one man everyone remembers this movie for is John Travolta. While he had some prior appearance in major films, he was best known as a television actor at the time for Welcome Back, Kotter, and was already quite famous. But this is the film that catapulted Travolta down the road to superstardom. Unlike many actors, he was able to avoid being typecast in similar roles down the line, although he did reprise the role of Tony Manero in the lesser-known sequel, 1983's Staying Alive. It is worth mentioning that Travolta learned and performed all dance moves in the film himself, without the aid of body doubles, which further lends something to the authenticity of his performance.
Travolta's Manero is hardly a model citizen, and while I appreciate the gritty realness to his character, it may shock newbies who have been weaned on overly politically correct films. Manero uses racial slurs in casual speech. He and his friends bully homosexuals. They have a very casual attitude towards sex when it comes to the women they pick up at Odyssey 2001, and a few scenes could certainly be considered "rape scenes." Despite this, he does grow and evolve during the film, and the movie's conclusion tends to hint at a more optimistic and better future for the character. Some will be offended and shocked by Manero, but this cinephile appreciated the down-to-earth realism the movie offers, particularly in the form of its leading man.
If there is one issue to be had from the excellence and realism of Travolta's performance, it is the fact that, basically, everyone else in the movie pales in comparison. Ask any random person on the street to name someone else in the movie besides Travolta, and you'll get blank stares. There are a few solid performances, and this talented cast does its job well. It is just a shame that so many of these people will forever be forgotten in Travolta's shadow. Co-star Karen Lynn Gorney is a terrific foil to Travolta's working-class character, and gives a great performance, yet even I had to look up her name when writing this review. It is also interesting to note that the movie features a brief cameo from a young Fran Drescher; this was Drescher's first feature film appearance. Even Travolta's mom and sister have cameos!
The film benefits from being shot on location, rather than sound stages. This contributes something to the gritty realism that stands as one of the movie's greatest strengths 40 years on. This may seem like no big deal, but in the long run, it ends up being something that contributes to the film's mood and atmosphere.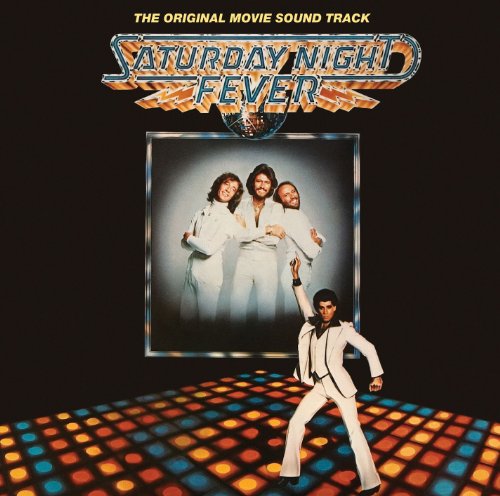 The styles and the music of the film are dated, but the soundtrack nonetheless remains one of the most memorable parts of the film. Songs like "Night Fever" and "Stayin' Alive" from The Bee Gees are classics that rank amongst that band's best-known songs, and the tracks remain essential hits that are regularly played on pop radio stations to this day. Other tracks by artists like Tavares, KC and the Sunshine Band, Yvonne Elliman, The Trammps, and even some disco renditions of classical tunes keep the movie and the sounds interesting. It is interesting to note that, despite being synonymous with the film, The Bee Gees' involvement did not actually begin until the movie entered the post-production phase!
Okay, as much as I love the film, not everything about it works. The biggest issue with the movie is that there are simply too many subplots and tertiary characters. Manero has too many random friends, and all of them feel one-dimensional and interchangeable. One subplot, regarding taking revenge on a gang that jumped a friend of theirs and put him in the hospital, feels more like it belongs in The Warriors than this film; it seems horribly out of place here and adds nothing to the movie. A few of these scenes and subplots should have been excised; it would have created a more streamlined but no less effective final product. The film's total run time of about two hours is a bit overlong as is; a few extra edits could have worked wonders for the finished result, yet the movie we have is still an undeniable classic.
The film was originally released in theaters in 1977 in its original R-rated theatrical cut, running approximately 118 minutes. A 112-minute PG-edited cut was released in 1979, to try to sell the film to a younger crowd that would not normally be allowed to see the uncut R-rated movie. In 2017, a 122-minute "Director's Cut" version of the movie was shown theatrically; this version is identical to the original 1977 R-rated version but reincorporates two deleted scenes (these had previously been a standalone bonus feature on earlier home video releases). The latter version is what was released to home video in this Blu-ray release, however the disc still includes the option to watch the original 1977 theatrical cut.
Which version of the movie should you watch? Honestly, you can't go wrong either way, as long as you're not watching the edited PG version (which I believe was only released on VHS anyway, and is obviously not included here). The Director's Cut reincorporates scenes that had previously been deleted scene bonus features on DVD/Blu-ray releases of the movie, and it is interesting to see them put back "in context," though they don't transform the film in an earth-shattering way, and it only amounts to about a four-minute difference in run time.
The film was mastered in 4K for this Blu-ray Disc release (though not released on 4K UHD home video formats). This is easily the best the film has looked on home video; the initial Blu-ray release took some heat for its image quality (I don't have the older disc for direct comparison, though). This disc feels natural and true to the source material in terms of the picture. The audio quality features audible voices, and brings the classic soundtrack to life. In terms of audio/video quality, this disc is a winner all around.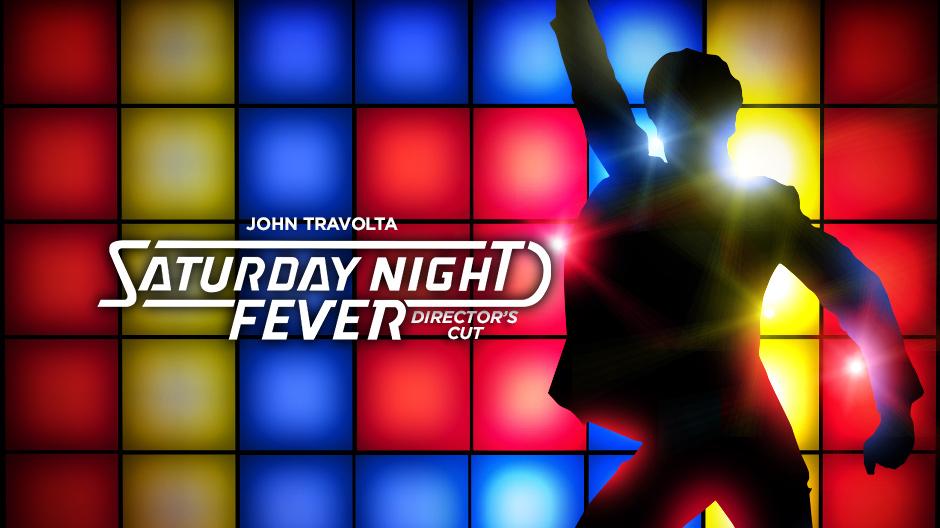 The supplementary package detailed below, is mostly identical to the earlier release:
-Commentary from John Badham, director of the film
This commentary, only available on the Theatrical Edition, dates back to the film's 2002 DVD release, but is still an interesting listen. Badham, later the director of 80s films like Short Circuit and WarGames, shares his experiences with making the movie. Every fan should give this a listen at least once.
-70s Discopedia pop-up trivia
This is a pop-up trivia track that runs alongside the entire film, and is viewable in both the Theatrical Edition and Director's Cut. While much of this info is also covered in the Badham commentary, there are some other interesting factoids that show up here, so a true fan will want to experience both.
-Multi-Part "Catching the Fever" documentary
Clocking in at just under an hour, this is a fantastic doc that covers nearly every aspect of the film's production, including interviews with cast and crew, and recollections from their work on the movie and experience bringing this now-iconic film to life. Disappointingly missing from the interviewees is Travolta himself, but everyone else paints a fantastic picture of the making of the movie, with no stone left unturned.
-"Back to Bay Ridge" featurette
An actor who played one of Travolta's character's "friends" in the film goes back to many of the locations used in filming, seeing which ones are still standing and open for business. Decades later, it makes for an interesting "compare and contrast!" Probably my personal favorite feature in this Blu-ray package, even if not the most informative.
-"Dance Like Travolta" featurette
A "Dance Doctor" and his partner show, step-by-step, how to replicate some of the moves from Travolta's iconic dance in the movie. I'd be lying if I said I got up off the couch to try doing the movies, but to someone that would like to replicate them, this could be a great starting point!
-"Fever Challenge" featurette
An on-screen prompt gives the viewer instructions to follow, in an attempt to follow Travolta's dance moves from the movie (this comes off as more of an "interactive game" than the previous featurette, which was more instructional). Again, I'm sure this would be fun for some fans, but I didn't get off the couch.
-Deleted Scene
A clarification, here. The earlier Blu-ray featured three deleted scenes. Only one appears here. That is because the two others were reincorporated into the Director's Cut version of the film. However, this scene lacks the commentary that the earlier disc included.
This brings me to the biggest issues I have with this set. As was previously mentioned, the commentary from the remaining deleted scene that was not reincorporated into the Director's Cut version of the movie is MIA this time around. The other big missed opportunities:
-If the film's soundtrack was such a big part of its success, why not include a CD copy in this set, to give buyers the complete experience? Even a digital/MP3 download of it would have been appreciated.
-Although it is not something essential, for completion's sake, it would have been nice to get the edited PG-rated cut of the movie, as it does include many alternate takes for scenes. Even including just the alternative takes as a bonus feature would have been nice.
-The lesser-known sequel, Staying Alive, is not included as a bonus feature (its critical reception was nowhere near the original film, however). Presumably Paramount will release this as a standalone Blu-ray eventually, but it would have been nice to at least get a DVD copy of it here.
-Highlights from a Behind the Music episode about the film that were on an older 2002 DVD are not included here (and in fact have not been included on any subsequent home video release).
Should you purchase this version of the film if you own the older Blu-ray Disc release? If you do not already own the film, this is the best release and the one to buy. But if you own the earlier release on Blu-ray, there simply is not enough here to justify the double dip. The picture quality gets a upgrade, and you get the Director's Cut version of the film, but all the other bonus features are basically the same, and there are still the same missed opportunities as earlier releases. And if you have an earlier release, you have the deleted scenes that were reincorporated into the movie for the Director's Cut version anyway. Put simply, if you do not own Saturday Night Fever on Blu-ray yet, get this version. If you already own the older Blu-ray, don't bother upgrading.
Saturday Night Fever is a classic film that is worth rediscovering or discovering for the first time. A gritty down-to-earth portrait of life and the musical trends of the seventies, the movie transcends its datedness, and remains relatable, still able to hit close to some with something any viewer can relate to. The movie is not perfect, but its flaws are negligible, and it still stands as a timeless motion picture.
This Director's Cut Blu-ray Disc release is not quite the definitive package one would hope for, with bonus features identical to the earlier set with nothing new to flesh out the set, but it does have a solid transfer that will impress fans.
Final verdict? The film itself is highly recommended. If you do not own the film on Blu-ray already, this is the release to get, but don't double dip if you have the earlier Blu-ray.
DISCLAIMER: All images in this review are the property of the respective copyright holders. For promotional use only. All rights reserved.