Attack of Life: The Bang Tango Story (hereafter simply referred to as "Attack of Life") is a documentary on the history of Bang Tango, from their conception in the mid to late 80s, to the band's recent years. The documentary discusses the band's early conception and formation, the creation of their early records, falling from grace in the 1990s despite massive support from fans early on, side projects, and the reformation of the group, including the modern incarnation that only features vocalist Joe Lesté from the original lineup. Fans, collaborators/crew, past and present band members, and members of other bands share their stories of the band, one that remains criminally underrated and neglected despite their uniqueness and musical abilities.
Attack of Life has had a rather troubled history. Drew Fortier worked for years on the movie, eventually finishing it in 2015. However, due to the sheer complexities and costs in clearing the rights to the music and gaining clearances from the necessary people, Fortier, who himself has since become a member of the band, interesting enough, has released the movie for free viewing on YouTube (I can't post a link here, but a quick web search should bring it up). This means it will probably never get a full-on "official" release, but it does mean that you can view it for free online, which means it will be more accessible than many "rockumentaries" of recent years. This Bang Tango fan is happy to finally see the finished product.
For the record, this film was finished and available for online viewing as early as 2015, but I only recently got around to viewing it and checking it out. Better late than never, I guess.
I am pleased to say that Attack of Life, for the most part, does a good job of showing all sides of the Bang Tango story; it is not a one-sided affair or one that demonizes any one band member, nor does it romanticize the band's career, or lack thereof. When it is all said and done, you will be mostly satisfied with this story, which in its 80-minute duration, manages to shed some light on one of the most unappreciated bands of the day.
The basic structure is a rather straightforward narrative, in which we go year-by-year, era-by-era, talking about what happened over the years. This includes the early formation, recording albums, side projects, and the current version of the band, which only has one original member, vocalist Joe Lesté. The doc is more simplistic and straightforward, and some would argue more "low key" than other "rockumentaries." Honestly, this is not a bad thing; this beats random jumps across time and a scattershot narrative, like many other movies have. There are not any real surprises here, although getting Dee Snider to narrate the opening introduction to the film was an unexpected and comical touch.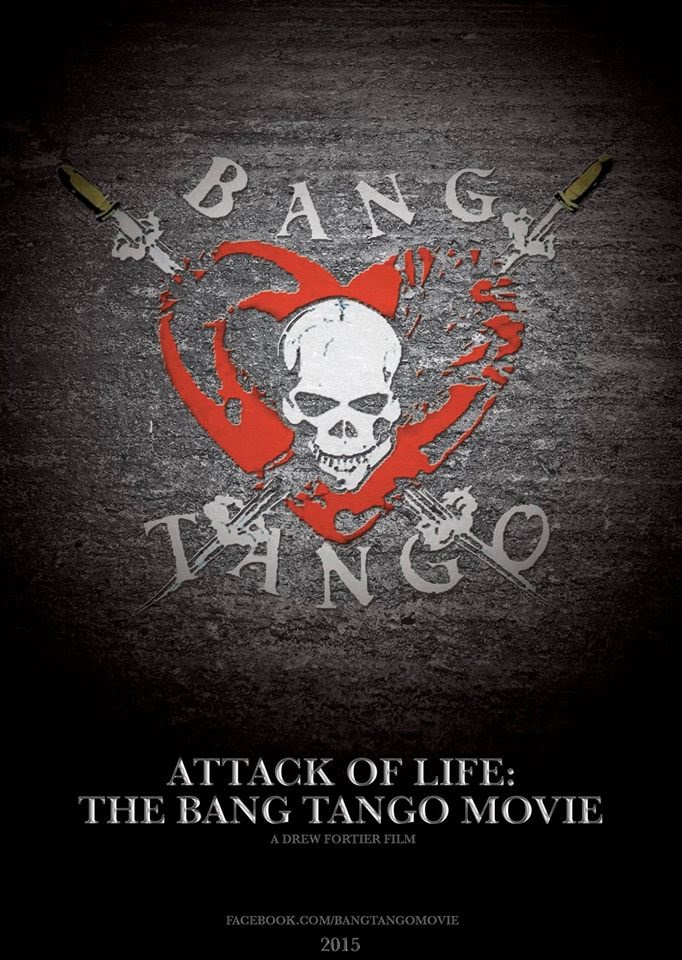 The best thing about Attack of Life is the fact that many persons, several of whom have different yet equally valid points, have been brought together to share their stories. Many people involved are not afraid to paint Joe Lesté in a less-than-favorable light; given the performances and on-stage actions I have seen this guy do, these comments are hardly surprising. Whether you are someone who applauds the guy for keeping the band name alive, or someone who thinks he should call it a day due to a lack of original members other than himself, you will find something here you can relate to. The fall from grace painted here and a lack of recognition are all-too-common stories in the music business, and the film definitely hits close to home.
There are plenty of Spinal Tap moments here that definitely add to the overall appeal of the film. It is good to see that this is a serious doc on an underrated band, but they are not above showing some of the more campy moments, including bringing a superfan on stage to sing with the band when their vocalist winds up in the hospital, to avoid cancelling a show, or the band's awe of seeing their touring trailers.
The one area the otherwise entertaining film is lacking in is covering the off-stage drama, and lives outside of the music scene. One of the greatest strengths of one of my other favorite rockumentaries, Anvil! The Story of Anvil, is that you got a look at the band members having to work day jobs to make ends meet, and the struggle and sacrifice it took to keep their musical dreams alive. While Attack of Life is certainly informative, it is sorely lacking in this area. Did any of these guys have to take day jobs to make ends meet? Do they have family members who struggle with them living a musical lifestyle that is likely not too lucrative? We may never know due to the doc's lack of segments like this. Fortunately, this is really the only major weakness in a mostly spectacular film.
Attack of Life is not perfect, but it does help to shed some light on one of rock's most underrated bands, and one that is long overdue for some appreciation and rediscovery. Regardless of your feelings on the band, the movie comes as essential viewing.
DISCLAIMER: All images in this review are the property of their respective copyright holders. For promotional use only. All rights reserved.