The Hitman's Bodyguard is directed by Patrick Hughes, and stars Ryan Reynolds, Samuel L. Jackson, Gary Oldman, Elodie Yung, and Salma Hayek.
In The Hitman's Bodyguard, Michael Bryce, a once proud but now disgraced bodyguard (Reynolds), struggles in his day-to-day jobs to make ends meet, until he gets an opportunity at redemption. His ex-girlfriend (Yung), an INTERPOL agent, gives him the opportunity to escort a big-mouthed hitman (Jackson) to The Hague, so that he may testify against a Belarusian dictator who is on trial for his crimes, in exchange for the safety of his equally foul-mouthed incarcerated wife (Hayek). Of course, in true action-comedy fashion, everything goes horribly wrong, resulting in some painfully violent action scenes… and plenty of hilarity along the way.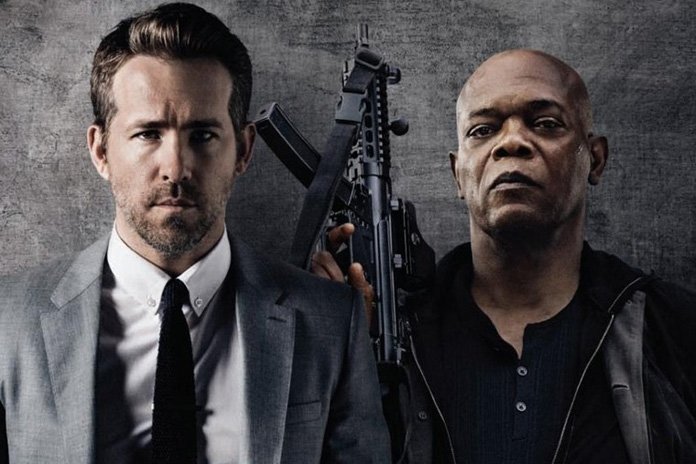 I was not aware of this film until I had the opportunity to attend the screening at the Cannery Galaxy Theatres on August 25, 2017. The screening I attended was a Dolby Atmos-equipped room (with nearly 50 speakers!), along with a state-of-the-art laser projector. But more on that later.
Action-comedies are nothing new, and have been popular for decades, but seem to have reached a peak in popularity in recent years, with an overabundance of them hitting theaters. Ryan Reynolds made audiences roar in laughter last year in Deadpool, and I was thrilled to see him in a comedy, teamed up with the equally boisterous and entertaining Samuel L. Jackson. The pairing is great; these two have definite chemistry, and the film puts them into increasingly dangerous (and entertaining!) sequences. Unfortunately, the great pairing and intense action sequences cannot save the film from being bogged down in a mess of action-comedy clichés that will give viewers an unwelcome sense of déjà vu. It's a fun ride, but a predictable one that moviegoers have been on before.
As far as the positives go, it is great to see Ryan Reynolds doing his thing on screen again. This guy is great in an action or comedy film, or any combination of the two. He and Samuel L. Jackson have instant chemistry, whether they are trying to stay alive or threatening to kill each other in the process when a plan goes awry. Even if I wasn't the biggest fan of the film itself, I would be willing to see a sequel on the basis of the performances and chemistry of these two alone. Even the supporting cast, featuring names like Elodie Yung (Elektra from Marvel's Netflix TV shows), Salma Hayek, and Gary Oldman impresses, even if Oldman doesn't quite get the screen time he deserves.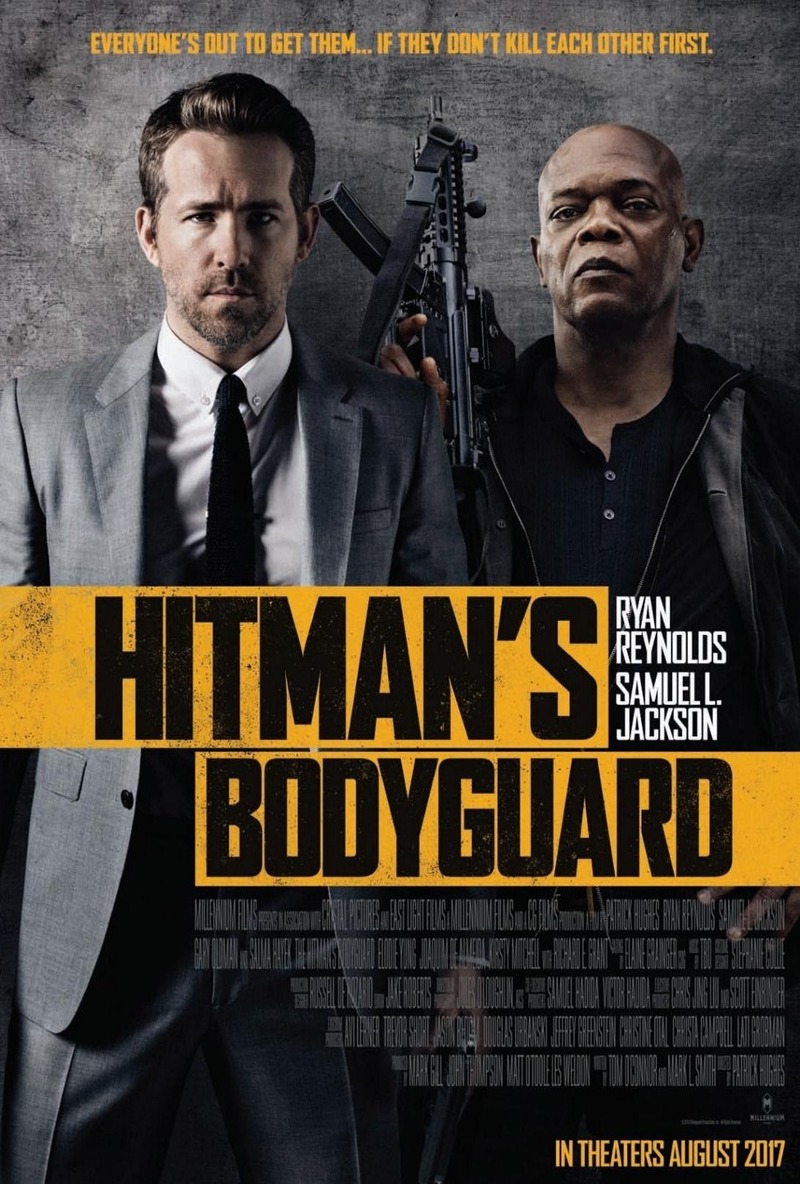 But despite what it does well, the film falls back on every action and comedy cliché that moviegoers have seen so many times before, and it is not done any favors by an overlong run time. Car chases and crashes? Check. A "good guy" that is a mole in a criminal organization? Check. A plot about someone disgraced seeking redemption? Check. Teaming up a hero with a loud-mouthed companion? Check. A stereotypical Eastern Europe villain? Check. I don't think anyone that goes to see The Hitman's Bodyguard will leave the theater without laughing on more than a few occasions, but the feeling of familiarity that pervades through much of the film's run time could be seen as a detractor. You'll also see characters mortally wounded and flung through windshields in car crashes, yet they simply dust themselves up and walk around like they aren't even hurt, catapulting portions of the movie into "live action cartoon" territory.
Pacing is an issue, considering the movie runs for two hours and essentially throws in everything but the kitchen sink. We have action scene after action scene, and while these are generally fulfilling, it is simply too much. Cutting roughly 15 minutes and/or one of the action scenes could have given audiences a more streamlined but no less effective presentation.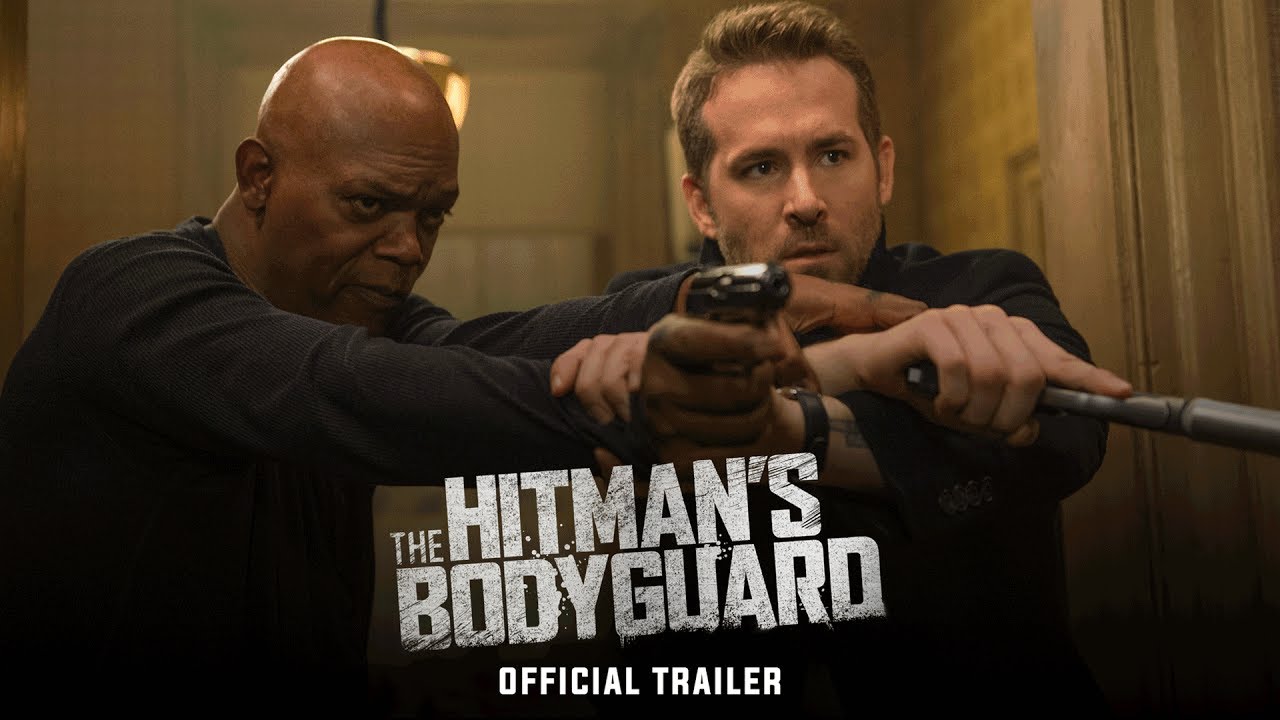 The other issue is the tone of the movie, and how it sometimes resorts to cheap, juvenile laughs. I love Samuel L. Jackson; the guy does good with pretty much any role that he is given, from a Jedi Master to the director of SHIELD. But seriously, how many times do you need to say "motherfucker" in a single movie? Reynolds' character claims that Jackson's singlehandedly ruined the phrase, and this moviegoer is inclined to agree.
While I am critical on a few things, that does not mean that I did not enjoy this film. It falls headfirst into a never-ending stream of predictabilities and clichés, but it is far from bad. The ride is all too familiar, but it is still going to provide plenty of laughs, largely due to the chemistry and comedy of its two leading men. If nothing else, the film will make for a good weekend rental when it hits home video formats. Moderately recommended.
As was previously stated, I had the luxury of seeing the film in a theater that was Dolby Atmos equipped, and featured a new laser projector. Even if my criticisms of the film have been somewhat harsh, I will say that this was the ideal film to show off this state-of-the-art speaker system. One of the real standouts of the film was a chase sequence down a river-adjacent road, with plenty of street and boat action going on. This is a whole new way of immersion when it comes to the aural aspect of attending a movie, and in time, hopefully this technology will become more commonplace in theaters. When I saw the film, it was also accompanied by trailers for Star Wars: The Last Jedi, Black Panther, and Thor: Ragnarok, all of which took similar advantage of the technology at hand. This moviegoer looks forward to reviewing more films in Atmos-equipped theaters, needless to say.
DISCLAIMER: All images in this review are the property of the respective copyright holders. For promotional use only. All rights reserved.