Goodbye Christopher Robin is directed by Simon Curtis. The film stars Domhnall Gleeson, Margot Robbie, Will Tilston, Alex Lawther, Stephen Campbell Moore, and Kelly Macdonald. The film's musical score is composed by Carter Burwell.
Goodbye Christopher Robin is based on the true story of AA Milne, who would become famed for creating the Winnie the Pooh books. Following World War I, the shell-shocked Milne leaves behind his career as a playwright, relocating to the woods with his social climber wife, their young son, and housekeeper/nanny Olive. Milne struggles to write anything, and when his wife and housekeeper are gone for extended periods of time, his young son's stuffed animals and their adventures in the woods together give rise to the creation of the Winnie the Pooh books, which are a smash success, truly putting Milne's star on the map. But it is not long before the popularity of the stories turns Milne's young son into a whirlwind celebrity and things begin spiraling out of control, with the stories that once brought father and son together becoming the very thing ripping the family apart.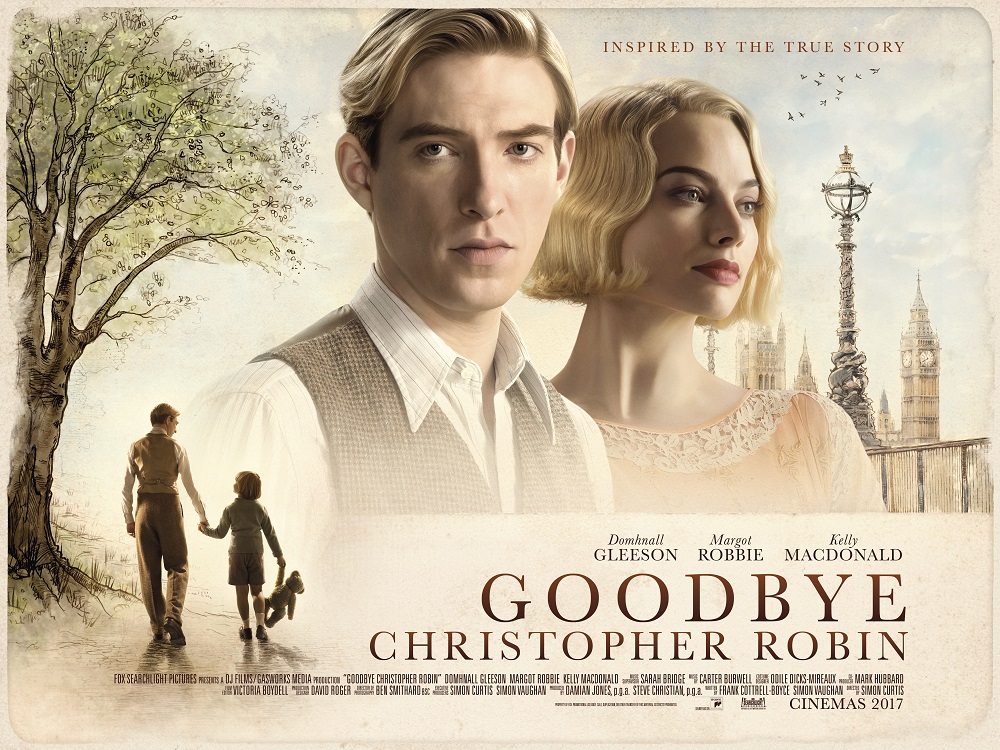 Goodbye Christopher Robin is a surprisingly powerful film that shows the humble origins of the Winnie the Pooh stories, how they evolved from tales of father to son, and how the popularity quickly became both a blessing and a curse for the Milnes. The film's casting and cinematography are top notch, and while a few elements are underdeveloped and rushed, particularly in the film's latter half, it does not change the fact that this is one of the best films I have seen in recent months.
The casting works in the movie's favor, in more ways than one. Domhnall Gleeson's AA Milne is a brilliant portrayal that gives us all facets of the man behind these legendary stories. The movie does not shy away from his hatred of war, as well as flashbacks of his times in the trenches during the Great War, which has left him with what would eventually come to be known as post-traumatic stress disorder; even the slightest incidents and episodes set him off, and when he claims that he wants his next book to be one that will regard world peace and ending all wars, we most certainly believe it. His chemistry with his co-stars is top-notch, particularly young Will Tilson, with whom he forages an unlikely bond amidst a period in which his nanny was handling most of the child-rearing duties in the Milne household. Though fairly limited, his scenes with his illustrator, portrayed by Stephen Campbell Moore, also stand as highlights. Margot Robbie gives us a detestable and unsympathetic character in the form of Milne's social climber wife, but she plays the part brilliantly and makes the most of the role.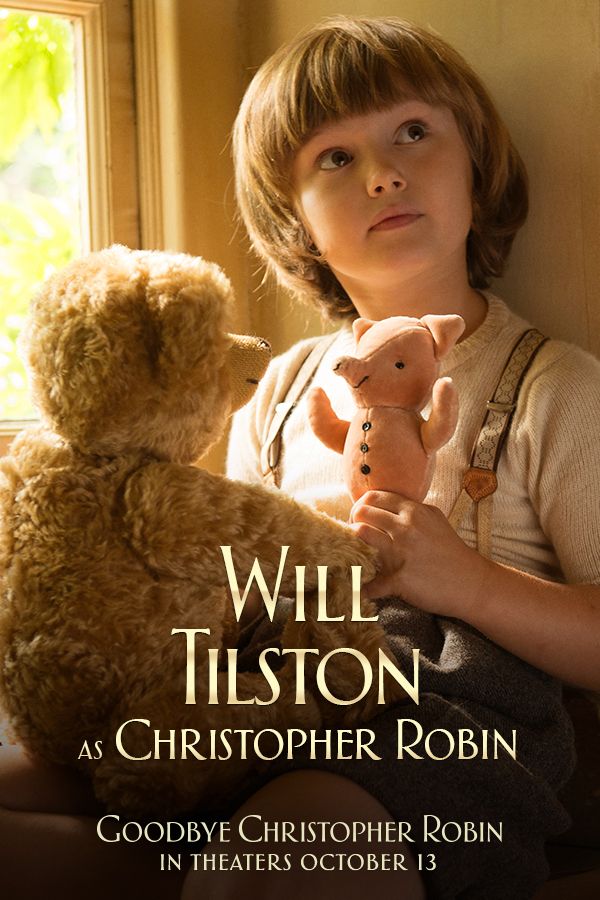 The look of the film is equally impressive, with beautiful cinematography in the woods that the Milne Family calls home, which serves as the inspiration for Winnie the Pooh's Hundred Acre Wood. Other locales, including brief glimpses of World War I trenches, and high-class London establishments and American locales during a book tour, shine through just as well.
Stories about the "price of fame" are nothing new, but Goodbye Christopher Robin is one of the hardest hitting. Milne, suffering from writer's block and the ridicule of those around him, takes cherished tales between him and his son, and turns them into a best seller, only to have popularity and wealth become a double-edged sword. This is perhaps best summed up in a scene in which his young son's nanny chastises him, claiming he is a "little boy" and should be doing little boy things, not being subjected to interviews and having to meet British royalty. There is a definite rift in the Milne family throughout the this film, and director Simon Curtis beautifully and truthfully illustrates and demonstrates it.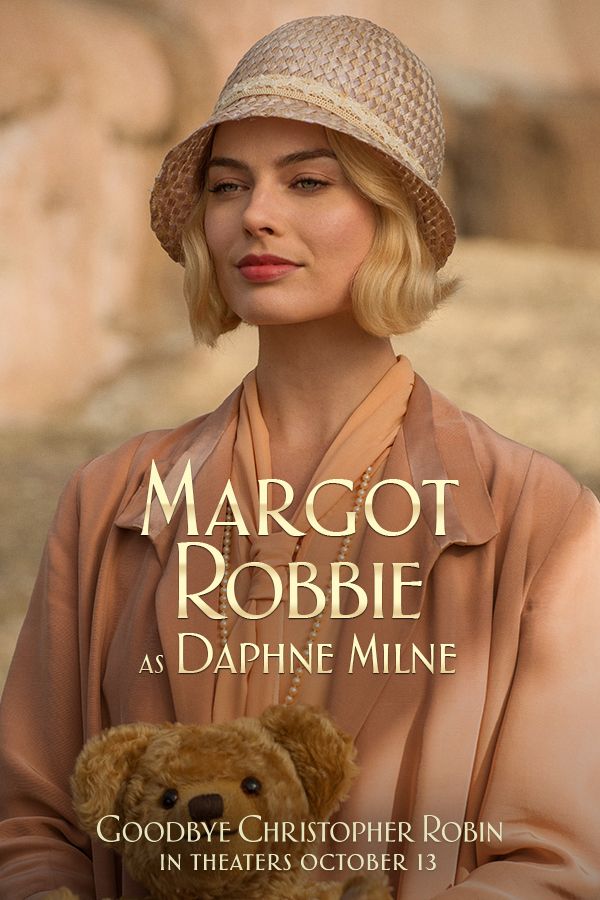 The film is solid overall, but does suffer slightly for failing to develop a few plot points. For example, what was Milne's life as a postwar playwright like, before he abandoned it and left London? His prewar life and early writing? What was life like for young Christopher Robin after being put into a boarding school? The film also contains no mention of Milne's cricket playing alongside fellow authors Arthur Conan Doyle (creator of Sherlock Holmes) and JM Barrie (creator of Peter Pan) nor does it include even the slightest mention (not even in its epilogue) of the Disney animation that would eventually be created based on the Winnie the Pooh stories, which would take the character's popularity to new heights (though it is possible this involves legalities). There are a lot of missed opportunities and a few elements that feel overdone in the movie's run time, though the end result does feel paced right and contains plenty of information on Milne's life, his relationships, and his best-known fictional creation and hatred of war.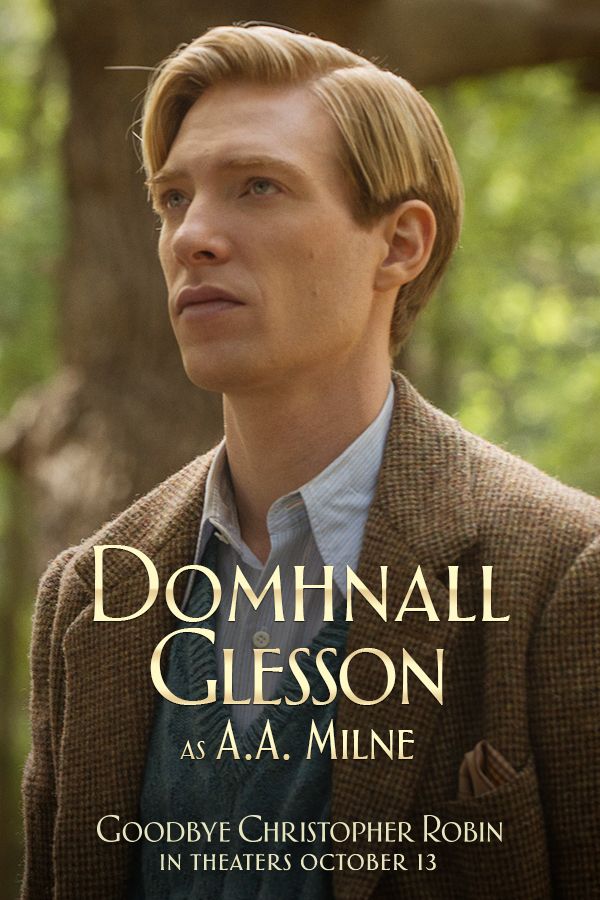 Goodbye Christopher Robin is not a perfect film, but it is a damn good one that sheds new life on the creation of one of the most famous children's book series of all time, and the multi-faceted life of the man who brought it all to life. Regardless of your tastes in films, you are sure to find something you like in Goodbye Christopher Robin, one of the best films I have seen in 2017.
Rating: Three-and-a-half stars out of four.
DISCLAIMER: All images in this review are the property of the respective copyright holders. For promotional use only. All rights reserved.